Air Review's New Album How We Got By Is Pleasingly Poignant
The indie rock band returns from a six-year hiatus with a heartfelt, groovy third record.
Indie-rock band Air Review captured the hearts and ears of local fans back in 2013 with their infectious record, Low Wishes. After a six-year hiatus, the Dallas quartet is back with another album, though with a noticeable difference in sound. A seamless blend between '80s-style synth, groovy bass, and dreamy vocals, How We Got By is a meditation on love, loss, and resilience.
The year after Low Wishes debuted, Air Review began work on its third record. The band spent countless hours learning new instruments and hashing out ideas, though, admittedly, struggled to create anything solid for the project. Then, in 2016, tragedy struck. Air Review frontman Doug Hale and his family lost custody of their foster son in a surprising court ruling. Shortly after, keys player Richard Carpenter's longtime girlfriend lost her mother. Bassist Jeff Taylor's wife lost her father to aggressive brain cancer. Guitarist Dragan Jakovljevic and his wife coped with infertility. The grief seemingly brought the band closer together and to their music.
"Writing became a form of therapy for us. As life circumstances began to get hard for us all individually, the songwriting process began to flourish. We had new experiences to draw from, new things to say. It was a cathartic experience not only for us to express ourselves through our music, but to be with each other during the grieving process," Hale says. "We spent many late nights on the back porch after rehearsal in solidarity with each other as we grieved. It was a space to share our burdens together, to process the feelings and turn them into something meaningful."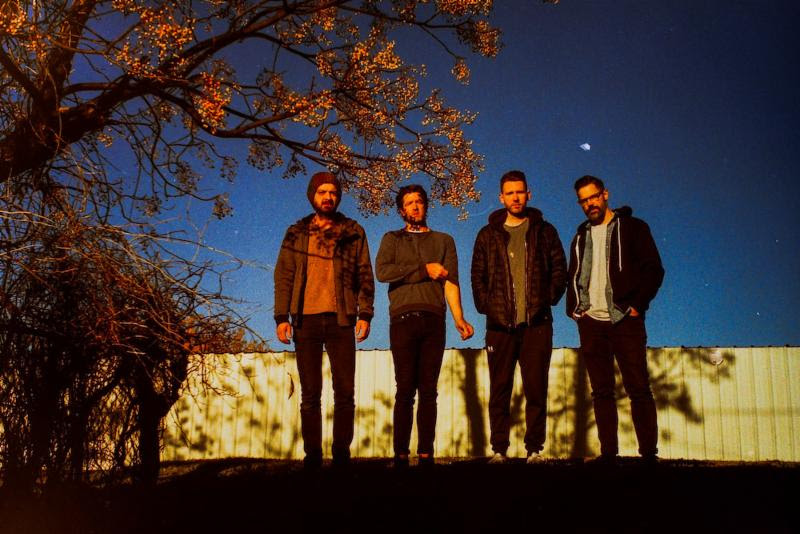 These raw feelings turned into lyrics, honest and genuine. While there's a time and place for poetry and frills, Air Review preferred to focus on communicating their experiences authentically. The poignant lyrics contrast with serene synth arrangements and bold beats. A great example is the first single from the album, "People Say Things Change." It's a melodic stunner and arguably the cardinal song to the entire collection.
While some may view this juxtaposition between songwriting and sound as somewhat reductive, I found the contrast to be quite fitting. The album, while acting as an outlet for the band members during their times of grief, has the potential to comfort listeners as well. In some senses, loss is a universal language–grief, as well. The lyrics give it you straight, while the dreamy instrumentals act as the chaser.
"It's been meaningful to hear from our friends and fans not only that they dig it, but that they are catching the stories and feelings that motivated the songs. I think we hope that our attempt to turn our experiences into art isn't just for us, but that it somehow gives hope and comfort to others," Carpenter says. "That being said, we don't have any precious ideas about these songs other than the fact that they hold deep meaning for us. We didn't write them thinking that they would help other people process grief, we wrote them for ourselves, but if they do mean something to other people, that would mean the world to us and deepen the meaning of the whole enterprise."
From the killer keyboard in "You Won't Be Coming Home" to the captivating guitar interlude in "Bobby" to otherworldly auto-tuned vocals in "Home," How We Got By offers a range of tracks both pleasing to the ear and to the soul in a hurts-so-good kind of way. Affecting and reassuring, this album is something like a warm, melodic hug. Give it a listen.