In Jules of Light and Dark, Dallas Filmmaker Daniel Laabs Contemplates Coming of Age and Coming Out in Texas
The slow-burning drama had its regional premiere last night at the Oak Cliff Film Festival
Last night, Daniel Laabs returned to neighborhood turf in Oak Cliff, Dallas to present the hometown premiere of his highly anticipated film Jules of Light and Dark amongst friends and collaborators at the Texas Theatre. The slow-burning narrative follows the lives of college lovers Maya and Jules in the aftermath of a traumatic accident, aided by the unexpected friendship of a weathered oil worker named Freddy. What follows is a meandering character-study of intersectional love, identity, and atonement set against the backdrop of suburban Texas. I caught up with the Dallas-based filmmaker after the screening to chat about his artistic process.
Does the anxiety ever go away when you screen Jules?
Well, I don't watch it. I can't watch it. We did three test screenings really early on and I watched it every time with that group and I got a feel for how the film worked and how it didn't. It's kind of complicated to emotionally navigate watching some of those scenes play out.
I remember when we first met five or six years ago. You were in the process of writing the script.
Did we meet through Facebook?
Yeah, we met through Facebook and I remember meeting you at Wild Detectives in Oak Cliff and I had come back from my own college experience in New York City and we geeked out about director Xavier Dolan and his film Heartbeats, queer cinema, and cinema in general.
There's this one movie I saw–it's like a surrealist moment where they're digging through the sand and they find a mirror in the sand. I was like, "Well what can we do that feels like this person is having a moment where they're at ease with themselves in their magical fantasy world or their real life world, all at once?"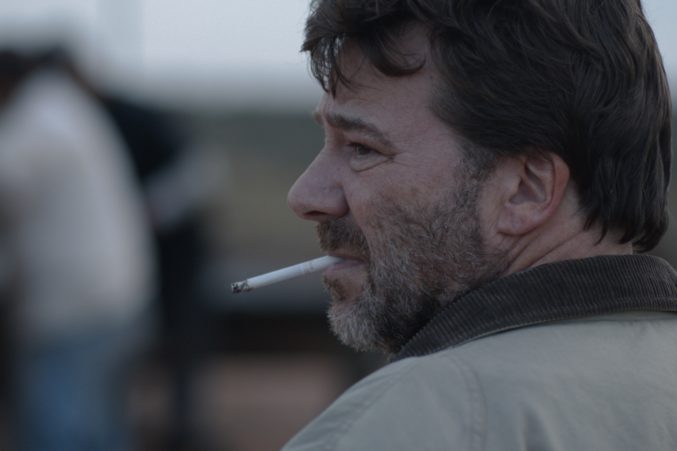 How do establish intimacy with your actors?
I told them my deepest darkest secret in our first meeting. If they know that the writer has these memories that they're drawing from, then they kind of know where the writer's perspective is and where the emotion is, and it unlocks some rawness.
Was there a quote or an image that kept you on the right path?
Madonna's "Vogue" performance at the MTV Video Music Awards.
Seriously?
It's totally ridiculous. She dresses up in Victorian-era hoop skirts and it's so tacky, but I was imagining who she was when she was as a kid. I think at a certain point in Madonna's life she just walked away from everything that made her feel like a child. I didn't want to make a "coming-out movie," I wanted to make a coming-of-age movie. With queer character films, it usually involves them having a coming out and then they have their first kiss.
I like starting in the middle of a love story.
I wrote it while I was coming out, so I was writing the feelings, and not necessarily the literal translation of what I was doing in my personal life.
In real life, I think there's a lot of things left unsaid, and you try to deliver it in the most monotone way because there's so much emotion behind how you're truly feeling you almost don't want to drown the person in it.
There's actually seven moments where Maya (Jules' girlfriend) cries in the script and we filmed all that and I cut all that out. If I didn't feel honest having that moment in there, then to me, I don't think I could handle an audience having to bear witness to something that I didn't feel was honest.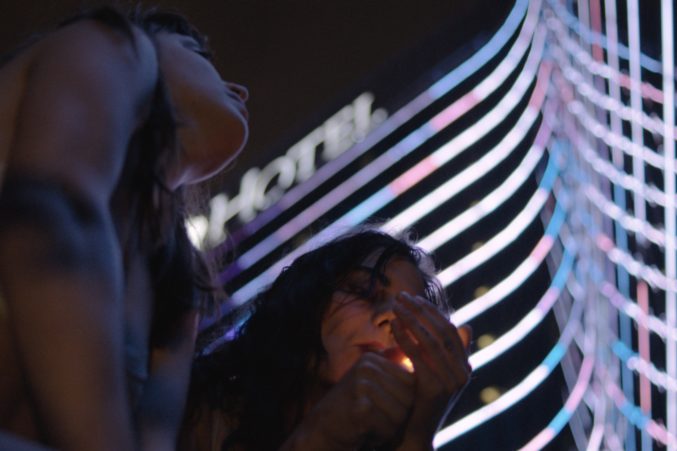 We always go back to the Lone Star state. What did Texas mean for you before and after you came out?
I always saw the Texas of Freddy's character as the Texas that fosters a more rugged identity. All of the images in our look book were of the Marlboro Man, even though the Marlboro Man's footage is always shot in Montana, but it still feels like Texas to me, especially as an outsider who wasn't born and raised in Texas. I grew up in Wisconsin and Arizona. The Texas after I came out involved a lot of raves and I could never recreate any of those in a film, because they were too cool and too empty. Actually, there was always a ton of SMU bros there. There's a DIY scene that was and still is very much alive in Oak Cliff. We thought, "Why don't we just collaborate with our friends?" The entire staff at Spiral Diner–I worked there for three glorious months!
I just had their chocolate chip pancakes this morning!
When I hang out at the Texas Theater, it's called the Texas Theater, but I don't feel "Texas" here. I feel like I'm in my own special bubble of whatever I need it to be. For young folks who don't identify with the institutions of what Texas is, you defiantly recreate the world you need to have if you can't leave. To me, the characters Maya and Jules live in that world.