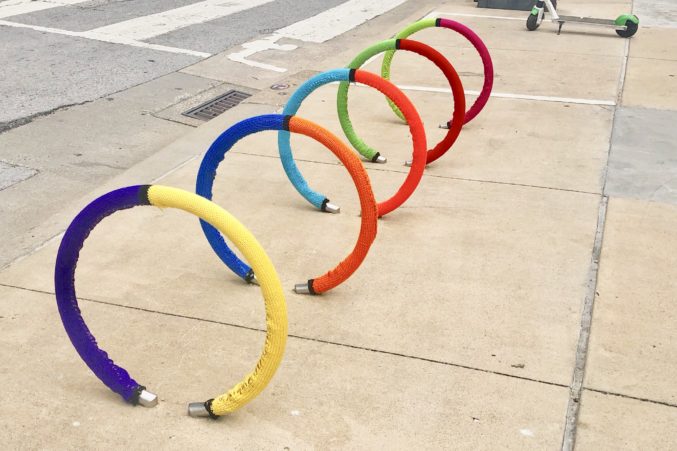 Dallas Yarn Bombers Give Main Street a Makeover
The local group is dressing Downtown Dallas in colorful knits.
Among the monochromatic grays and tans of Dallas' high-rise buildings, splashes of color brighten the dreary concrete sidewalks. Along Main Street and within Belo Garden Park, a wardrobe of vibrant knitted sweaters adorn trees and bike racks. While grand and colorful murals furbish brick walls all over Dallas, these stitched pieces demonstrate the creativity and capability of a different medium for street art: yarn bombing.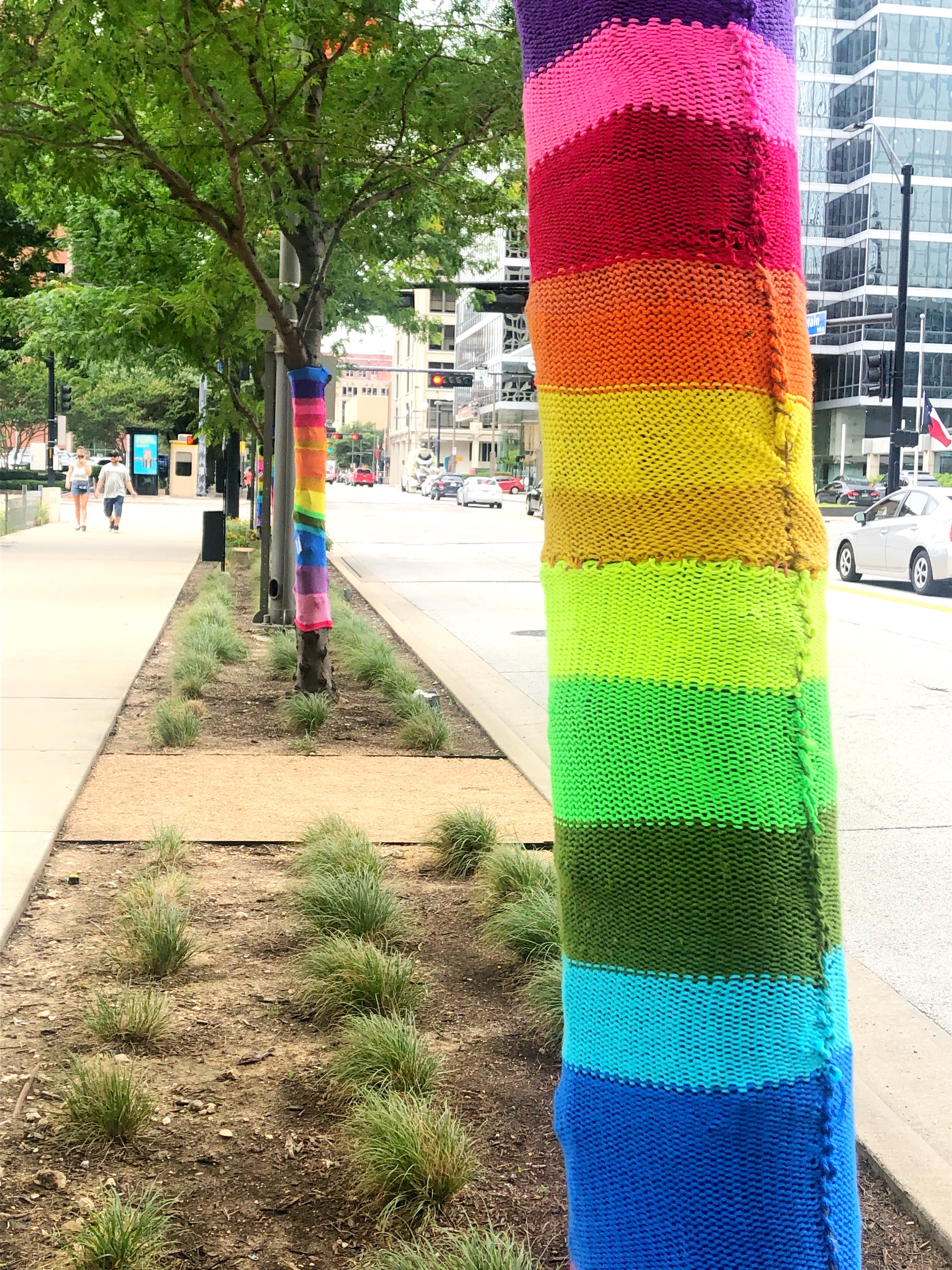 The name of the craft is quite appropriate once you think about it. As brilliant as they are intricate, these pieces act as explosions of color that pleasantly disrupt the monotony of daily urban life. Local group Dallas Yarn Bombers has been embellishing DFW streets since 2011. Looking to bring this art specifically to the busy streets downtown, Downtown Dallas Inc. contracted Dallas Yarn Bombers to give Main Street a fuzzy makeover.
The designs vary. Some subjects flaunt botanical designs while others produce more of a "mandala" effect, emphasizing symmetry and geometry. At Belo Garden Park, though, the theme is decidedly rainbow. The 17 trees flaunting vivid, multicolored sweaters are pleasing to the eye.
Despite the general discomfort of the Texas summer heat and the token clamor of downtown traffic, it's hard not to smile when looking at these pieces. There's something so delightful, and even cartoonish, about seeing these works clothing a variety of random natural or urban objects. While other forms of street art may aim to underline themes regarding politics, philosophy, or social issues, the Dallas Yarn Bombers' works seem to evoke something else entirely, something much lighter and simpler: joy.