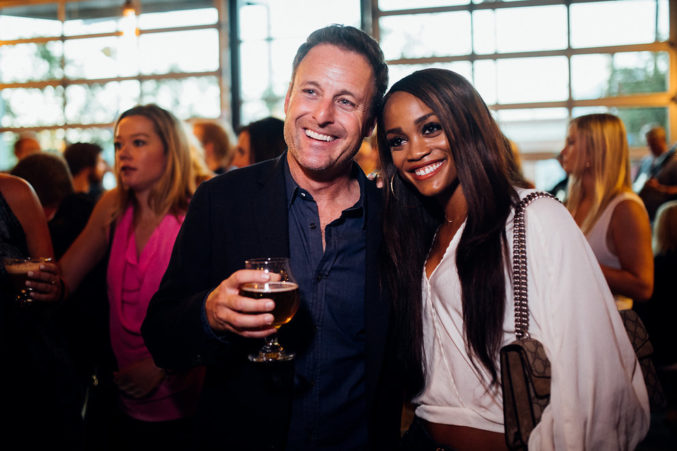 Chris Harrison's Bar Will Be Hosting 'Bachelorette' Watch Parties
Synergy, baby.
From the moment we heard longtime "The Bachelor" host Chris Harrison had invested in a Dallas bar, we knew said bar (Steam Theory Brewing Company) would be getting a boost from the ABC reality behemoth. Even though Harrison was adamant that he didn't want to hit people over the head with the "This is the final rose" of it all, the Trinity Groves brewery was featured pretty heavily on the live portion of Colton Underwood's season premier back in January, and has had many a "Bachelor" alum, including fan-favorites Sean Lowe and Rachel Lindsay, make an appearance from time to time.
So it wasn't a surprise when, on Harrison's recent Instagram stories, the famous host posted a photo from Steam Theory Brewing stating, in typical hyperbolic fashion, "Join us tonight and every Monday for the best #TheBachelorette viewing party in the world."
What has never been as clear though, for me, is why Harrison's local endeavor into the hospitality world wasn't something that leaned a little harder into "The Bachelor" connection. How is his first bar not called Journeys or The Final Rosé? (Credit goes to our arts editor Natalie Gempel for the latter.) This is a terrible name, but if anyone could pull off Most Dramatic Bar Ever, it's Harrison. There's a stout on the Steam Theory menu called "Threat Level Midnight!" but not a "Shocking Rose Ceremony" pale ale. Wrong show, guys!
Sure, maybe that's all a little shameless (also, Harrison is one of several Steam Theory investors), but you better believe when Luke Bryan and Jason Aldean opened up bars in Nashville, they called them Luke's and Jason Aldean's Kitchen and Rooftop Bar (respectively of course). Kid Rock also opened a Nashville restaurant called Kid Rock's Big Ass Honky Tonk Rock N' Roll Steakhouse, which I just think everyone should be aware of.
Anyway, Steam Theory Brewing Company will be hosting watch parties every Monday during the upcoming season of "The Bachelorette." If you know, you know.