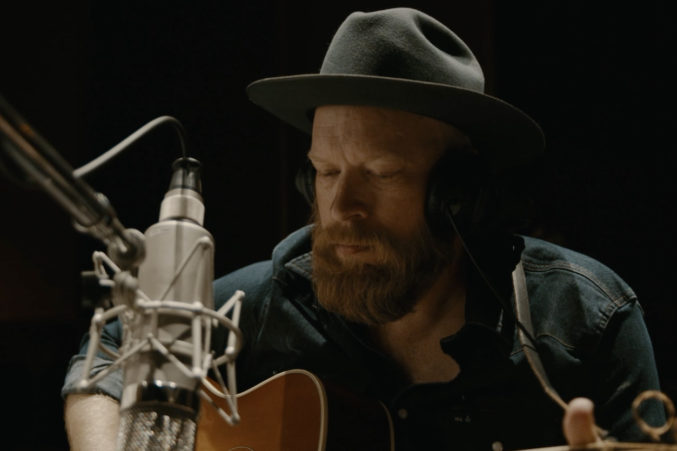 5 Movies to See at the Dallas International Film Festival
The eight-day festival will bring abundant new films and filmmakers to Dallas beginning Thursday. So much to see, so little time.
As with any film festival lineup, there are plenty of hits and a few misses among the diverse selections for this year's Dallas International Film Festival, which begins Thursday.
To maximize your screening opportunities at the eight-day event — which includes more than 130 features and short films from around the world — it's best to have priorities. That's where we can help.
The lineup includes a handful of world premiere features, including a few with Dallas connections: local directors Michael Rowley (Hurdle), and Josh David Jordan (This World Won't Break) will showcase their debuts. And the hour-long documentary Live from the Astroturf chronicles Alice Cooper's surprise 2015 appearance during a band reunion at Good Records.
The opening night gala features Joe Berlinger's Extremely Wicked, Shockingly Evil, and Vile, an uneven Netflix biopic about serial killer Ted Bundy starring Zac Efron.
Various other gems dot the schedule through April 18 at both Landmark's Magnolia Theatre and the Studio Movie Grill on Royal Lane. Of those features we've been able to preview, here are five of our favorites (in alphabetical order).
Diamantino
Genres are mashed up with remarkable dexterity in this bizarre but consistently amusing satire that follows a charming but airheaded Portuguese soccer star (Carlotto Cotta) whose downward spiral begins with a missed penalty kick at the World Cup coinciding with his beloved father's death. Then comes a surreal odyssey involving, among other things, refugee adoption, genetic experimentation, a yellow Lamborghini, lesbian undercover cops, evil twin sisters, and hallucinations about giant fluffy puppies. Somehow, the film skillfully mixes those disparate elements into a loopy social commentary about fame and the contemporary sociopolitical landscape in Europe. Bolstered by Cotta's appealing performance, it's cartoonish yet also wildly original. (Screens at 10:15 p.m. April 16, Magnolia; 10:15 p.m. April 17, Magnolia)
Jump Shot
You don't need to be a hoops aficionado to appreciate this documentary about Kenny Sailors, a Wyoming native who essentially invested the modern jump shot during a decorated playing career in the 1940s and 1950s before fading into obscurity for justifiable reasons. Rookie director Jacob Hamilton fills in those gaps in typical biopic fashion. But perhaps more importantly, he assembles an impressive roster of interviewees, such as contemporary sharpshooters Stephen Curry and Dirk Nowitzki, to connect Sailors' influence with today's superstars. The film's argument for its subject's inclusion in the Hall of Fame is not subtle, yet also persuasive. It's a must-see for hardwood historians. (Screens at 7:15 p.m. April 16, Magnolia; 4:15 p.m. April 18, Magnolia)
Seadrift
A powerful contemporary resonance simmers beneath the surface of this straightforward documentary, which recalls the buildup and aftermath surrounding a 40-year-old fatal shooting that shook up the titular fishing village along the Texas Gulf Coast. Specifically, director Tim Tsai traces the assimilation of refugees from war-torn Vietnam into the town during the early 1970s, and how their arrival sparked a dispute with local crab fishermen over rights and regulations. Things culminated in violence, leading to national media coverage, cries of injustice, and the KKK barging in to amplify the racial division. By not taking sides, the film promotes a worthwhile message of acceptance and reconciliation. (Screens at 4 p.m. April 13, Magnolia; 8:30 p.m. April 14, Studio Movie Grill)
Shadow
Acclaimed Chinese filmmaker Zhang Yimou (Hero) returns to form with this visually resplendent combination of martial-arts epic, intimate character study, and compelling historical drama. It's set during third century political upheaval in China, following the efforts of a military officer (Deng Chao) and the leader of the Pei Kingdom (Zheng Kai) to navigate their people through an impending war with invading rival forces. That sets the stage, after some detailed exposition, for some elaborately choreographed wuxia fight sequences that should thrill genre fans. But the background story remains intriguing enough after a sluggish start, and the meticulously detailed visual approach is stylish and evocative. (Screens at 7 p.m. April 18, Magnolia)
Wild Rose
For all of its formulaic flaws, a show-stopping performance by Jessie Buckley redeems this crowd-pleasing Scottish saga about an aspiring country singer who dreams of overcoming obstacles and making it big in Nashville. Buckley's character, Rose-Lynn, has just been released from prison and struggles to reconnect with her two young children and disapproving mother (Julie Walters). But the allure of the stage beckons, causing her to reconsider her priorities, for better or worse. While clichés overwhelm at first, the film gains a charming foothold thanks to Buckley (Beast), who gives Rose-Lynn a voice, both as a soulful singer and as an insecure single mother seeking redemption. (Screens at 7:45 p.m. April 12, Magnolia; 10:30 p.m. April 17, Studio Movie Grill)