Another week of Dallas' infamous shifting cold closed with a warm surprise. Austin Eastciders and CultureHype brought a refreshing, sweet tone to the beginnings of Spring. In Uptown Dallas, sun warmed the green at The Rustic. Planted pink plastic flamingos fanned out toward a Volkswagen bus of the same hue. A wreath of flowers grew from its windows. Some attendees arrived in the color of friendship, welcoming the launch of Austin Eastciders newest Rosé flavor.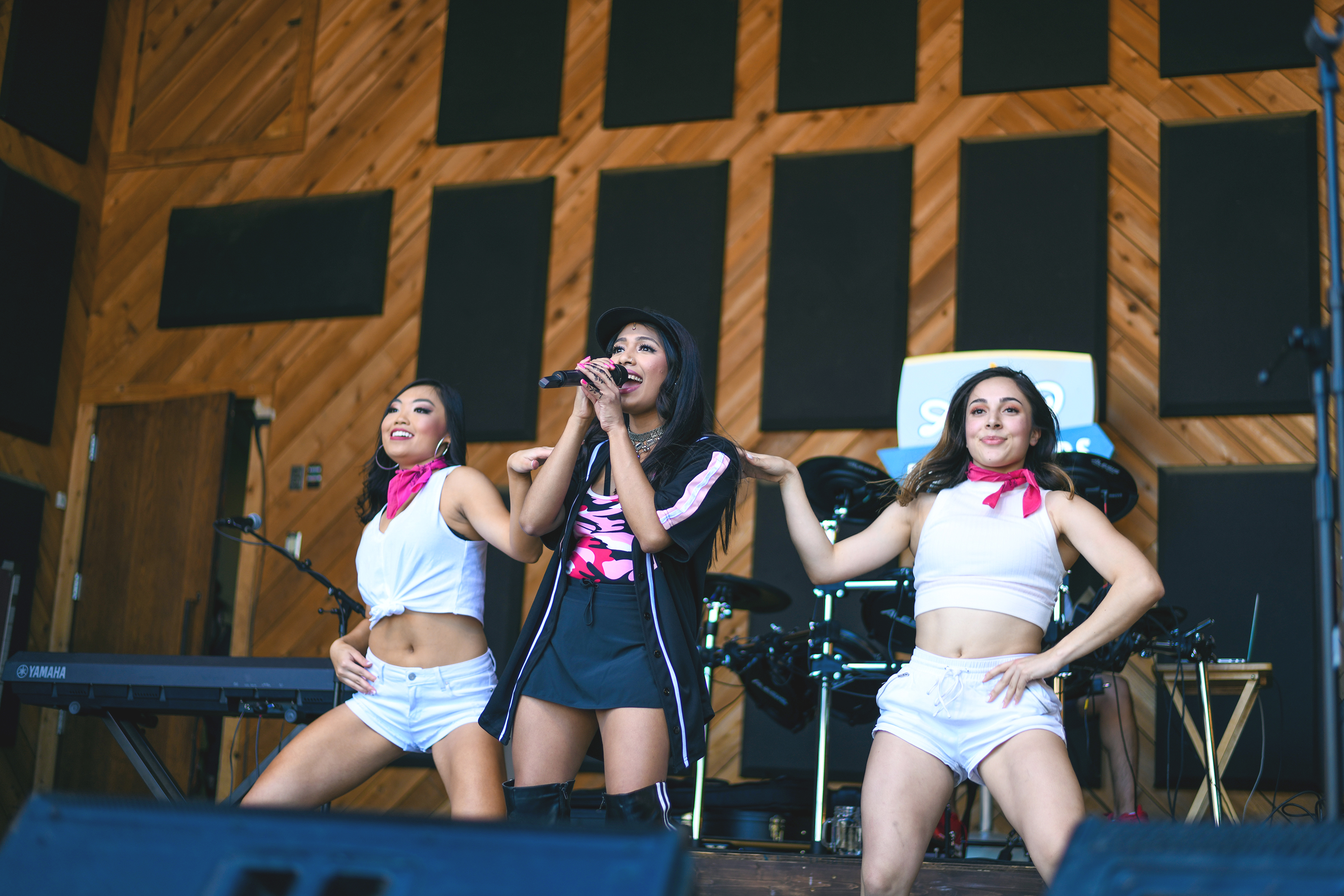 Seysei teases a rebel look, black leather knee-high boots command her walk onto the stage.  Bold and inviting, her voice is followed by a confidence which keeps us entertained even as the music skipped first with some technical difficulties. The pop singer greets The Rustic stage in a pink camouflage top under an oversized baseball jersey with 'Queen' stitched across the front. Finishing out the performance of "Call me Baby," one of her three new singles, Seysei warms a new crowd tickled pink with rosé cider.
Naturally upbeat in style and personality, Seysei inspires new female artists who opt out of the status quo, revealing that it's self-defeating to maintain constraints about expressing who she is.
"Stepping into my womanhood, I realized it's okay to feel sexy and it's okay to have a lively and vivacious personality, that does not make you less of a woman or a certain type of woman," Seysei says.
Her latest single, "Hopeless Crush," highlights Seysei reinstating her femininity with a flirtatious melody. In the spirit of redefining herself when life pushes back, Seysei says this is the best time to be a different type of female artist.
"Everyone says it's the shock factor when you do the whole good girl gone bad thing, but it's actually more of a shock when you stick to your convictions."
Nagaland on her father's side and Indian on her mother's, Seysei's heritage blossomed in warrior stance. The two regions have been engaged in enmity since Indian nationalists sought political union from Nagaland extremists who sought secession from the nation. After Nagaland received statehood under the Indian government in 1960, rebel activity and political unrest has continued between the states. Seysei's mother had many suitors, proposing  and interviewing with her family, still she was not interested.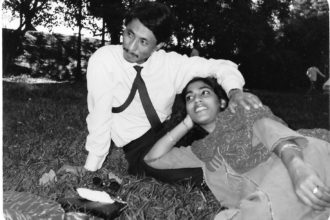 "She wanted to be like, out of the box. You know you live in a village almost and you just want something more," Seysei said. Budding from the same conviction, Seysei's father left Nagaland and came to the U.S. to find a purpose.
"So I think that was bred into me," Seysei said.
Their love story began with letters back and forth until the rare union married in India and came back to the states as missionaries in Dallas.
Stepping out of her comfort zone, "Out of Tears" is the most vulnerable Seysei has ever been writing a song. The audience quiets, drawn in by her notes, lyrics revealing the heartbreak that followed her divorce from a marriage with physical and emotional abuse.
Divorcee is a less than favorable title, Seysei laments.
"I do feel strong because I've said no to that relationship and I've put my foot down and I've made it out. But to be strong where you're vocal and stand up against it and say to all the men that do that, 'it's not okay' is like a whole other strength," she says. "I'm still growing as a woman and growing into who I want to be, and I think it's okay to talk about it."
One night, all the lights went out in her home and she had no flashlight. Seysei darted in and out of rooms to find something to illuminate the space. The candle she lit was the unity candle from the marriage of herself and her now ex-husband.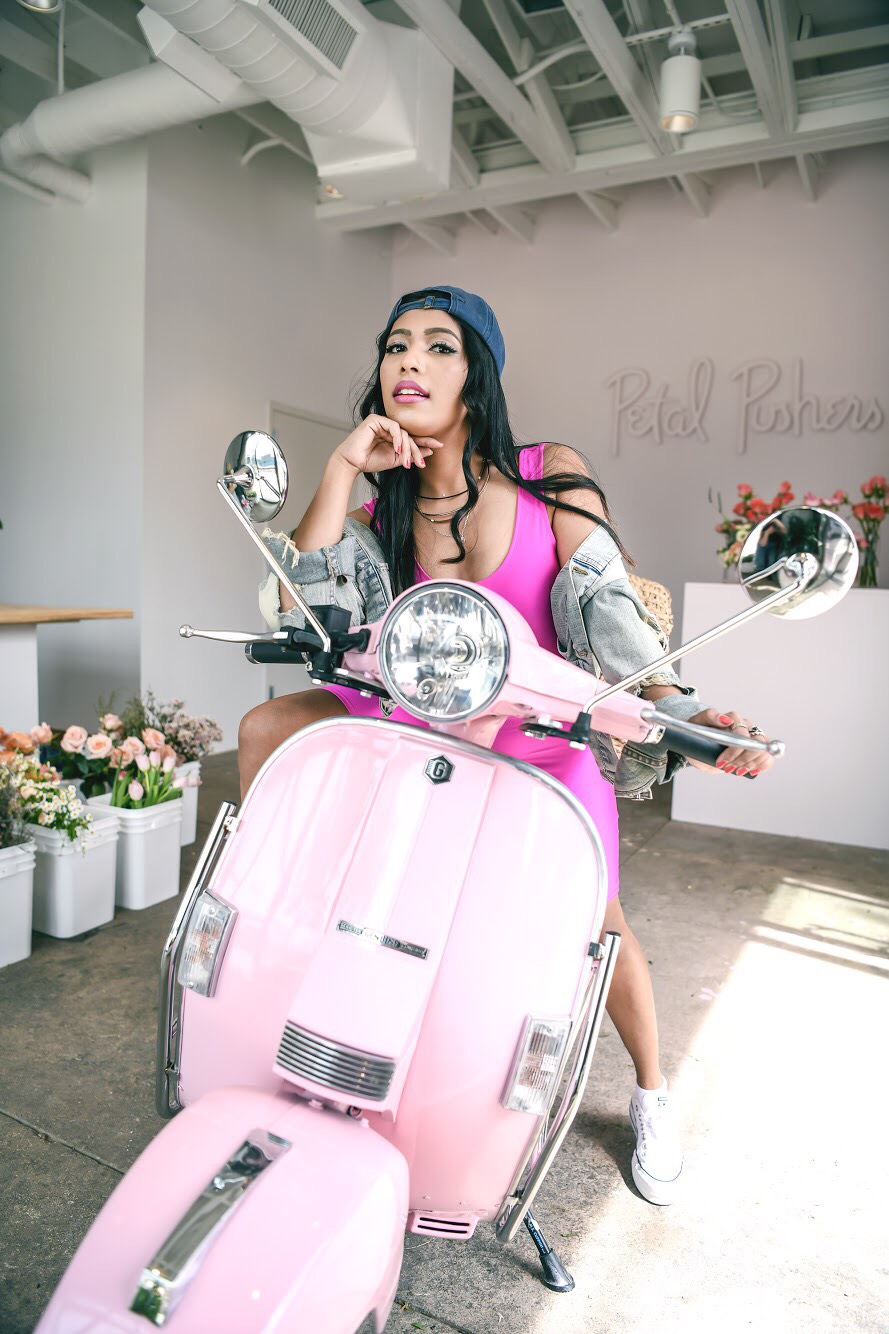 Burning in front of her, it was serendipitous, symbolic of where she was in life, sitting in darkness this candle was burning down to nothing, a sorrowful something still of use to her. Seysei's eyes widen.
"What was God trying to show me in that moment of the complete black dark?"
A fighter no doubt, the pain and heartbreak Seysei endured was melting away. Thriving in front of me was a new woman with life's strength to show for it.
"As humans we desire to give the good part of ourselves to someone else and it just keeps carrying on, it's just better with our passions," she said.
Get the FrontRow Newsletter
Get a front row seat to the best shows, arts, and things to do across North Texas. Never miss a beat.