Almost 41 years ago, D Magazine heralded the arrival of a new kind of art gallery in Dallas. 500 Exposition was recognized as the first artist-run, cooperative exhibition space in town, a buzzy old warehouse in a neighborhood that many thought could become Dallas' answer to Soho. The opening drew 2,000 curious attendees over the course of two nights, fostering "a carnival atmosphere, with artists in sneakers and paint-stained jeans mingling with elegantly attired couples on their way to the Pyramid Room."
Writer David Dillon contemplated the future of the surrounding area, a stretch of industrial buildings between Deep Ellum and Fair Park that was destined to either be bulldozed, gentrified, or taken over by artist studios. The success of 500 Exposition could be indicative of which way things would go. He said the gallery's founders, Will Hipps and Richard Childers, "will be living in a glass bowl for a year or two. Which is at least preferable to living within the arc of a wrecking ball."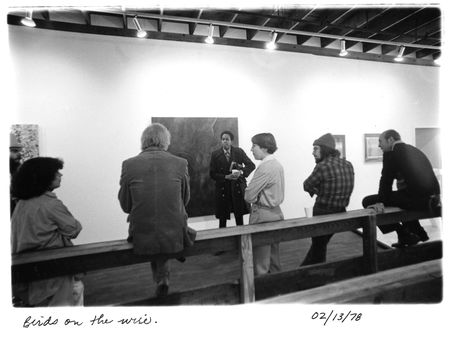 Fortunately, that wrecking ball never came. At the time of its opening, the gallery was a pioneer in the Dallas art scene. The neighborhood, Expo Park, has since filled in with photo studios, architecture firms, lofts, and other galleries, like The Reading Room, Chi Gallery, and Gallery 7Nine. While its concept is no longer unique to Dallas, 500X has endured as one of Texas' foremost artist-run galleries and incubators, a solid fixture in the tumultuous business of DIY art spaces (see the abrupt end of neighboring Beefhaus).
This weekend, 500X Gallery celebrates four decades with the opening of This is 40, an exhibition of work by 56 alumni from the collective's history, including notable Texas artists like Frances Bagley and Tom Orr.
"The way that we approached organizing the show was that we wanted to bring as any people into the gallery as we could," says current members president Ashley Whitt. "We have artists that are from the first years of 500X, to people that left in 2018. We really just want to show this legacy of artists starting in 1978 to 2018."
Vincent Falsetta was one of the first artists to exhibit at 500X, then 500 Exposition, in 1978. The painter had recently moved to Denton to start as a professor at UNT when he was invited to join the collective.
"Here I am coming into a new city, a new state, and almost immediately I was recruited into 500 – so that gave me multiple things. It gave me a group of artists to interact with. It gave me an opportunity to intermingle with a lot of artists, and the artists looked at each other's work … and it was a legitimate space for showing one's work to the art community in Dallas," says Falsetta.
Falsetta was included in multiple group shows at 500X before having a solo exhibition in 1980, the final year of his membership. That exhibit caught the attention of June Mattingly, who brought Falsetta into her Mattingly Baker Gallery, cementing his place in Dallas arts. In the decades since, Falsetta has continued to note the positive impact that 500X can have on young artists.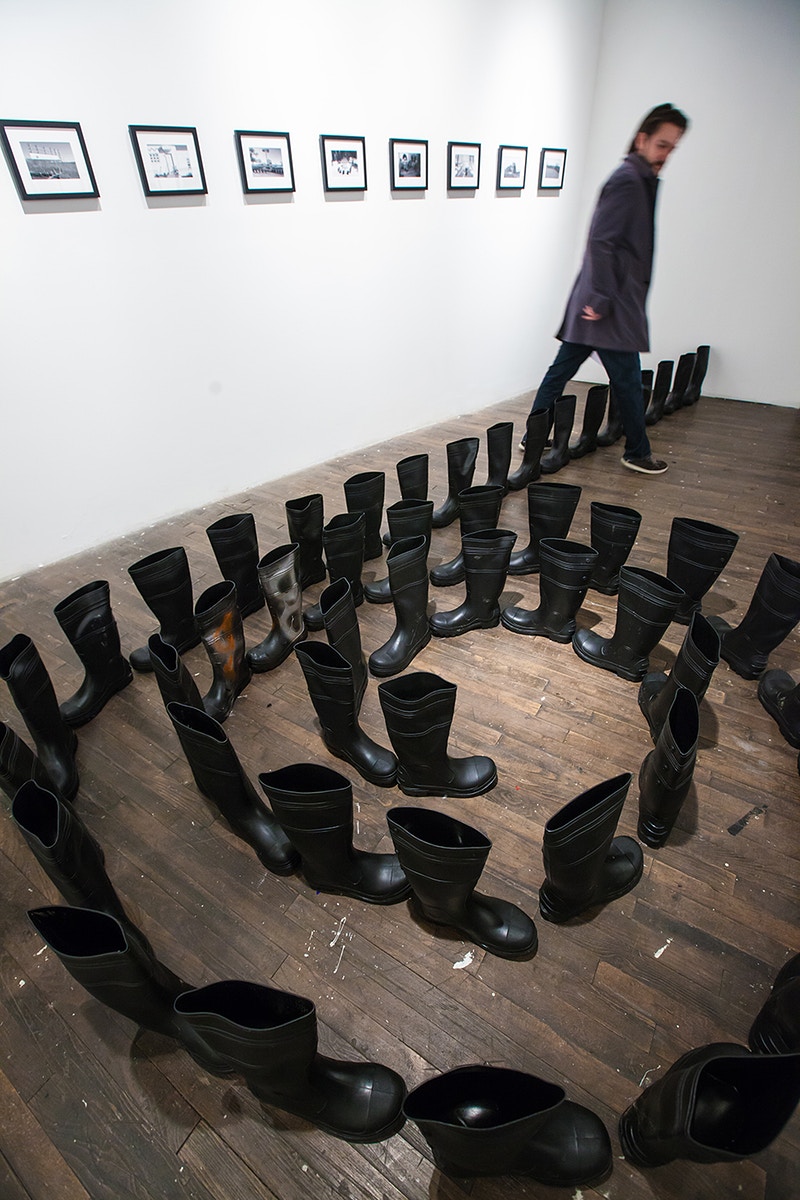 "Since I teach at UNT, and I have taught at UNT for 40 years, many of my students have become members over the years. So, I probably went to more openings at 500X since its inception than anybody else," he says with a chuckle. "One of the most vulnerable times in an artist's life is when they get their MFA. If they get a teaching job, that's good. If they're able to get a gallery to represent them, that's good. But it's really difficult. It's really difficult to have a career. 500X has been really helpful for artists at that point in their career–they need that support."
Lens-based artist Tim Best, a member from 2008 to 2010, also found an entrée to the Dallas art world through 500X. He'd moved from New Orleans for his 9 to 5, and applied to 500X to get involved with the arts. He was glad to find a tight-knit group of creatives who defied typical gallery politics.
"They've functioned as a good stepping stone for people coming right out of grad school, but also it was great for me, as someone who was an outsider looking in and knew nobody, and I was able to get in just by them reviewing my work. I was really grateful that it was based on merit and not who you know," says Best. "They're a really genuine organization."
That 500X has maintained its ideology, let alone continued to operate for 40 years, is nothing short of amazing. It's taken a constant stream of new members, as well as a network of former members, to keep the legacy going. Even with 56 artists on board, This is 40 only captures a fraction of the gallery's impact.
"It doesn't even show the entirety, but I think that seeing the show will show how many people have been affected by 500X, have put work into 500X. We stand on the shoulders of people before us who have made the gallery great," says Whitt.
The anniversary show has its opening reception this Saturday, March 16, from 7 p.m. to 10 p.m. Artists, including Vincent Falsetta, will speak beforehand, from 6 p.m. to 7 p.m. This is 40 is on view through April 7; see the full list of participating artists here.
Get the FrontRow Newsletter
Get a front row seat to the best shows, arts, and things to do across North Texas. Never miss a beat.