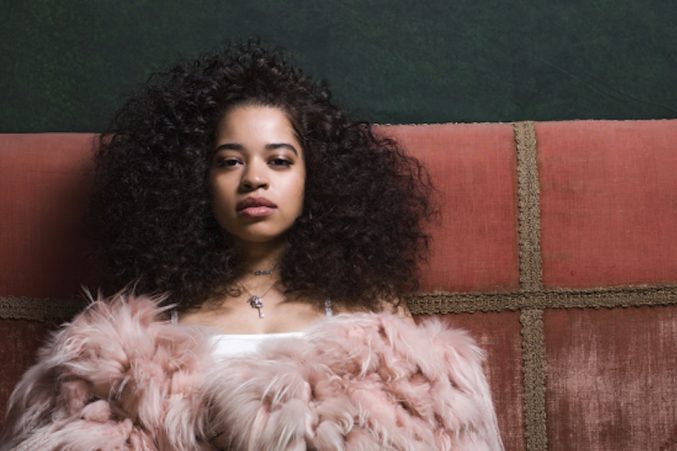 20 Things You Must Do in Dallas This March
Ella Mai, Kacey Musgraves, Ali Wong, Pink, Jeff Tweedy, and others are making March an eventful month.
Kacey Musgraves | March 8, 8 p.m. | The Bomb Factory
Hailing from small-town Mineola, Texas, less than 90 miles east of Dallas, Musgraves has the sort of relatable, down-to-earth appeal that makes it easy to forget that she's a superstar talent who earned two Grammy Awards for her major-label debut, 2013's Same Trailer Different Park. Maybe it's that sweet Texas twang— especially when paired with her effortlessly brilliant writing—that makes Musgraves so easy to love. Now based in Nashville, the singer and songwriter took her country roots in a more modern direction with last year's critically acclaimed Golden Hour (which nabbed her more Grammy nominations, including for Album of the Year). Musgraves' fourth studio album, full of the kind of love songs you write when you're newly married, is still country. But it's the kind of country that gets you booked at Coachella. Using the genre as more of a jumping-off point than a landing pad, Golden Hour is the kind of country album that attracts rock and pop listeners, who are initially sheepish and then unable to deny her appeal, regardless of who she shares space with on Spotify playlists. On this tour, further bearing all that out, Musgraves returns to her old stomping grounds with French singer Sinclair.
Carol Burnett | March 21-22 | Winspear Opera House
Burnett, the award-winning actress, bestselling author, and all-around legend, stars in what is billed as "An Evening of Laughter and Reflection." What that means is the carrot-topped comedian will engage in a spontaneous, unfiltered conversation with the audience as she looks back on her popular eponymous show.
The Zombies | March 1, 8 p.m. | The Kessler
It's the time of the season to go see psychedelic icons The Zombies as they celebrate their induction into the 2019 class of the Rock & Roll Hall of Fame. They'll take fans on a journey from their early hits of the '60s to songs from 2015's Still Got That Hunger.
La Bohème | March 15–31 | Winspear Opera House
Puccini's most popular work, La Bohème is a classic romance that offers everything you want from a night at the opera: scenes of Paris, love stories, and heartbreaking tragedy. What, you thought this drama would have a happy ending?
Michael Bublé | March 25, 8 p.m. | American Airlines Center
Bublé, the delightfully wholesome Canadian crooner who achieves ubiquity every holiday season, does, in fact, create non-Christmas music sometimes. The four-time Grammy winner recently released his 10th studio album, Love (stylized simply as the red heart emoji).
Black Violin | March 23, 9:30 p.m. | Strauss Square
For violinist duo Kev Marcus and Wil B., collectively known as Black Violin, musical genres are merely hues on the same palette, which they use to paint a colorful picture. Black Violin shows bring together classical, jazz, blues, R&B, and hip-hop in a one-of-akind performance.
Dallas Arboretum Food and Wine Festival | March 21–23 | Dallas Arboretum and Botanical Garden
The Arboretum's revamped three-day festival offers opportunities to dine farm-to-table with some of Dallas' best chefs, sip a variety of wines in the gardens, learn new cooking techniques, and drop into The Chef's Garden annual conference.
Jeff Tweedy | March 3, 7:30 p.m. | Majestic Theatre
Wilco's Jeff Tweedy added to his impressive repertoire last year with the release of his first memoir, Let's Go (So We Can Get Back), and his first solo album of new material, Warm. He'll be joined by special guest Buck Meek of Big Thief.
Metric & Zoé | March 1, 7 p.m. | South Side Ballroom
Metric, your favorite Canadian indie band of the early aughts, is co-headlining a U.S. tour this year with Mexican rock band Zoé. A traveling NAFTA pact, the pair both released long-awaited albums last year.
Jonas Wood | March 24–July 14 | Dallas Museum of Art
The DMA gives Los Angeles-based painter Jonas Wood his first major solo museum exhibition, a collection of 35 works spanning 13 years, surveying the artist's obsession with psychology, memory, and the self.
Ella Mai | March 26, 8 p.m. | House of Blues
Mai captured the hearts of listeners everywhere with her breakout single "Boo'd Up," and the 24-year-old Brit's self-titled debut album proved to be just as charming. The bubbly R&B singer performs here with support from singers Kiana Ledé and Lucky Daye.
Kodak Black | March 15, 8 p.m. | The Bomb Factory
Rapper Kodak Black is best known for his unapologetically aggressive sound and numerous legal issues. He's often called a mumble rapper, but truthfully, the new-school artist is usually loud, clear, and painfully self-aware.
Down for #TheCount | March 21–April 7 | Bishop Arts Theatre Center
One-act play festival Down for #TheCount brings the #MeToo movement onstage in Dallas. Now in its fourth year, it has become an important platform for female voices in local theater. This time, a diverse group of six female playwrights shares heartbreaking, illuminating, and hilarious stories.
The Wolves | March 6–April 14 | Wyly Studio Theatre
A 2017 Pulitzer Prize finalist, this unexpected play follows a high school girls' soccer team as they meet each Saturday before their games to stretch and warm up. As conversations veer from casual gossip to deep secrets, friendships are made and tensions arise.
Food in Fashion | March 18, 5:30 p.m. | The Joule
For a third year, the Greater Dallas Restaurant Association is bringing together style and taste for a food-infused fashion show and party benefiting the Texas Restaurant Association Education Foundation, Texas ProStart, and other local career development programs.
MTV RE:DEFINE | March 29, 6:30 p.m. | The Statler
The Goss-Michael Foundation's MTV RE:DEFINE charity art auction and gala is back for its eighth year, with a new award for emerging artists, art curated by Unit London's Jonny Burt and Joe Kennedy, and guest of honor, British artist Marc Quinn.
Ali Wong | March 30 & April 1 | Winspear Opera House
Wong is best known for her Netflix comedy specials Baby Cobra and Hard Knock Wife, both of which showed her to be raunchy, clever, and massively pregnant. With The Milk & Money Tour, the stand-up comedian, writer, and actress is using her newfound stardom to tackle a new set of social stereotypes.
The Beach Boys | March 20, 7:30 p.m. | Majestic Theatre
It's been more than 50 years since they burst onto the scene and introduced the world to the carefree, Californian sound that has influenced countless musicians since, and the Beach Boys are still delivering vibrant performances led by Mike Love and Bruce Johnston.
Dancing Beyond Borders | March 16, 7:30 p.m. | Scott Theatre
It's the best of Dallas Black Dance Theatre: both DBDT and its sister company, DBDT: Encore!, appear in this dynamic performance showcasing the dancers' flawless technique through spectacular highlights from the season.
Pink | March 24, 7:30 p.m. | American Airlines Center
Pink has reinvented herself many times throughout her two-decade career. Most recently: with 2017's Beautiful Trauma, she showed her vulnerable side and earned an impressive 20th Grammy nom. But, of course, she's still the rebellious, anti-pop pop queen you know and love.