For their concert Mass Transmission, performed this Friday through Sunday, Feb. 8-10, in three distinct venues, Verdigris Ensemble will bring together electronic music and vocal work, a continuation of their impetus to make choral work cutting-edge. The program's guiding principle, connecting the mystery of Amelia Earhart's disappearance with the notions of transmission, dispatch, and transference, sent chills down my spine. With performances at a private residence, a church, and the Texas Theatre, it promises to be transcendent in the way that choral music can.
The idea emerged when Verdigris's artistic director Sam Brukhman was introduced by a friend in January 2018 to Mass Transmission, a choral piece by Grammy-nominated contemporary symphonic composer and DJ Mason Bates, that melded organ, choir, and computer-generated electronic music.
"We listened to it, and I thought, 'Woah—that's so weird," Brukhman says. Adapting to the electronic music required that the choir function with impeccable precision. The effect and challenge he found undeniably compelling.
"From there, I tried to figure out how we could tie in radio transmission or something really vintage that changed the way humans interacted with each other," Brukhman says.
The second piece in the puzzle came when he happened recently upon an article regarding what has become known as "Betty's Notebook," the distress signals purportedly sent from an island by Amelia Earhart, caught and transcribed in real time by fifteen-year-old Betty Klenck using her father's short-wave radio in St. Petersburg, Florida in 1937.
Instantly, Brukhman says, he knew: "Oh, my god, we're connecting this concert through radio transmission."
New York-based composer Nicholas Reeves transformed Betty's Notebook into a haunting choral piece that be a world premiere.
"[Klenck] wrote down what she thought she heard," Brukhman says of the text that became the choral work's libretto. "So, it's things like 'S.O.S.,' 'I need air,' 'Please help.' It's really jarring and almost disturbingly scary."
Klenck died in 2014, but Richard Gillespie, who founded The International Group for Historic Aircraft Recovery (TIGHAR), had taken on the project of investigating Betty's Notebook and conducted an interview with Klenck in 2010.
Reeves' choral piece, then, forms a ghostly dialogue—an overlay of Klenck's voice from the interview and the live choir singing in the voice of Earhart.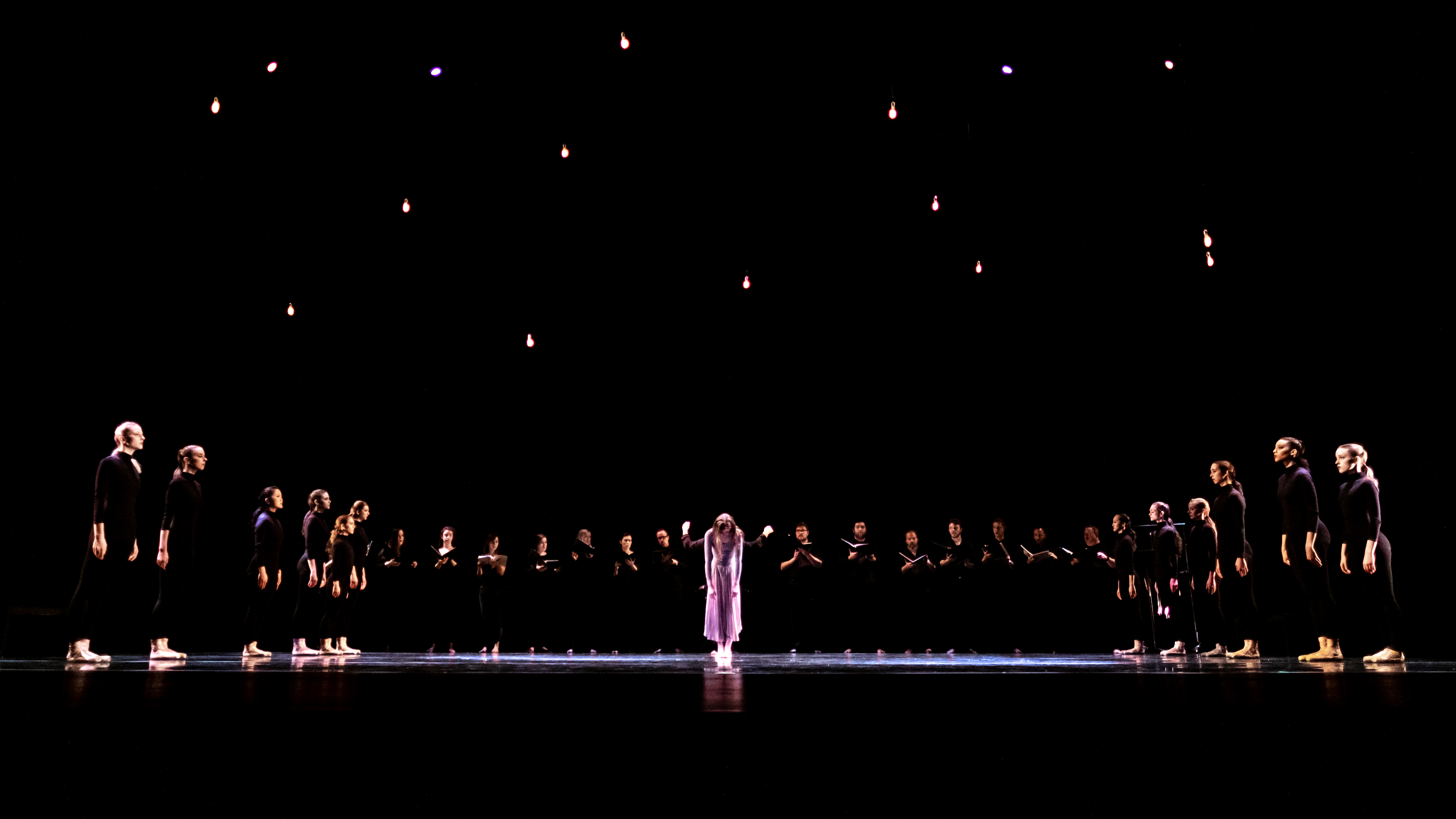 "She's narrating the thing," Brukhman says. "[She'll say,] 'I heard her say S.O.S.' And then the choir sings 'S.O.S.' as [Earhart]. It's the juxtaposition of [Klenck] herself and the choir being Amelia Earhart and repeating things she says." The whole becomes recursive, a chilling, counter-factual transmission of its own.
"The piece is not normal," Brukhman says. "It sounds like a wash of sound. There are some consonant moments, but so many beautiful passages that don't resolve into moments of peace and understanding. There are parts of the piece where there are over 90 voice parts playing. The sound artist [Reeves] has stretched out [Klenck's] voice and turned it into a choir, and then there's the actual choir. And there will be a libretto [transcription] for the audience, because it's easy to get lost in this piece with such huge texture."
Brukhman chose to open the concert with a short work by composer Howard Skempton, setting up the dynamic of mystery and missed transmissions inherent in the Klenck-Earhart story with The Flight of Song, a choral work set to a poem by Henry Wadsworth Longfellow which begins "I shot an arrow into the air,/ It fell to earth, I knew not where …"
For Brukhman, as always, the concert is an opportunity to push both the ensemble and the Dallas audience.
"We're discovering how unforgiving the electronic compositions are," Brukhman says. "To stay in tempo like a watch or a mechanical clock is really challenging and really fun. And it's relevant."
"I'm thinking a Millennial doesn't know what a choral piece is, but they know what a synthesizer is," he continues. "These pieces are basically pieces for DJs—but with choir and organ."
Entry points are one of the vital components for the young director as he contemplates and forms each program. "Everybody knows who Amelia Earhart is. [And then the idea of] how technological advances led from radio to phone to cell phone. Every part of this concert, whether it's the idea of Amelia Earhart or of a synthesizer at a club, or even the idea of choral music—there's some kind of hook. It's relevant to people."
"We have to bring more audiences in by being interdisciplinary. By making multiple connections through various fields, we offer the audience better possibilities of making connections—to feel something," he continues.
To that end, the Friday evening performance, held in a private residence, will include dinner and a question and answer session with both the historian Gillespie and composer Reeves, both of whom will have flown out for the event.
Tickets and more details here.
Get the FrontRow Newsletter
Get a front row seat to the best shows, arts, and things to do across North Texas. Never miss a beat.