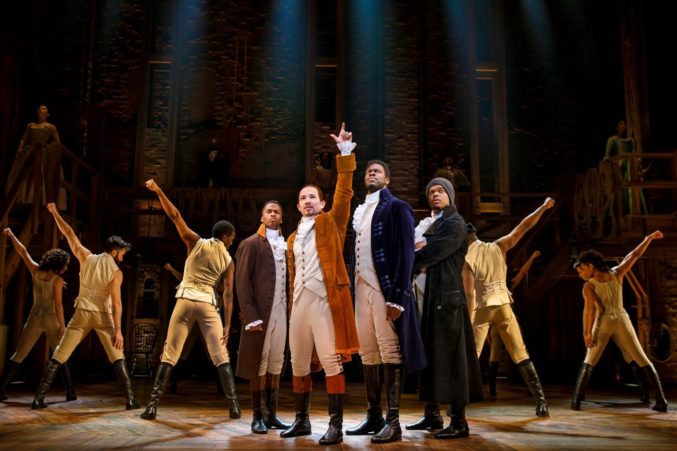 How To Get Single Tickets for Hamilton in Dallas
If you want to see the musical in Fair Park next April, you need to start securing your seat now.
The wildly popular historical hip-hop musical Hamilton is coming to Dallas this spring, and if you want to score a seat, you need to start making moves. Today, Dallas Summer Musicals and Broadway Across America announced that the coveted tickets will go on sale through Ticketmaster Verified Fan on Friday, December 14 at 10 a.m.
What is Ticketmaster Verified Fan, you ask? It's a new program which requires prospective ticket buyers to register for an access code before the tickets go on sale. If the user is verified and randomly selected, they'll get the code and unlock the ability to buy tickets. It's supposed to make getting tickets to desirable shows like Hamilton easier by blocking scalpers and bots. Still, there's no guarantee you'll be selected, and even if you are, tickets are available on a first-come, first-served basis.
Registration for Ticketmaster Verified Fan is open now through Sunday, December 9 at 11:59 p.m. In other words, single tickets go on sale on December 14, but you'll have to register at least five days beforehand to be able to access them. Ticketmaster will notify selected users by December 13.
If you'd rather skip the Ticketmaster process, you can try your luck at the Dallas Summer Musicals box office in Fair Park, where a limited number of tickets go on sale starting December 14 at 10 a.m. Ticket prices range from $75.50 to $195.50, with a select number of $550 premium seats. There will also be a lottery for 40 $10 seats for every performance. Tickets on the secondary market are already selling for well above that. 
Hamilton will be at the Music Hall at Fair Park from April 2 – May 5, 2019.