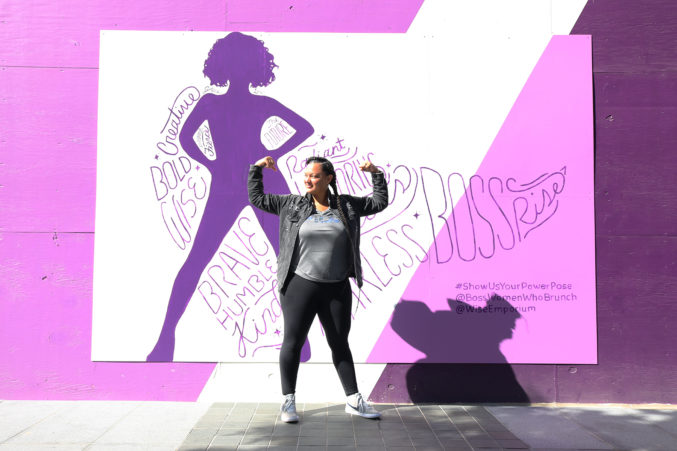 Victory Park's 'Power of You' is the Feminist Mural Dallas Needed
I feel better just looking at pictures of it on Instagram.
Today is a big one (if you haven't voted yet, go do that!), and as dark and damaging as Instagram can be, there are little moments of light that make the app worth a visit during this stressful week and news cycle. Whether it's newly political Taylor Swift sharing images of voters all over the country, or emphatic reactions to Ariana Grande's kill-them-with-kindness take on the diss track, it all helps. And for a local example of a non-pop star-related thing that brightened my day, I give you this striking feminist mural over in Victory Park.
Called "Power of You," the new piece commissioned by the local organization Boss Women Who Brunch was created to be a visual motivator for women. "There is a movement happening and women need to often be reminded of their power in many ways," said Boss Women Who Brunch CEO, Marty McDonald, in a release. "Power to vote, power to say no, power to be brave, smart, and kind."
The mural marks the first for local artist Fransis Sermino, and features a woman wearing a cape comprised of empowering words. "We knew we didn't just want another beautiful Instagram wall. We wanted it to mean something," says Sermino. "It's about inclusion. Boss Women is really creating a sense of belonging for minorities, especially millennial women minorities. The mural is just one way of doing that."
Stop by Victory Park to #showyourpowerpose through the end of the year, or just visit the hashtag on Instagram for a welcome visual respite.