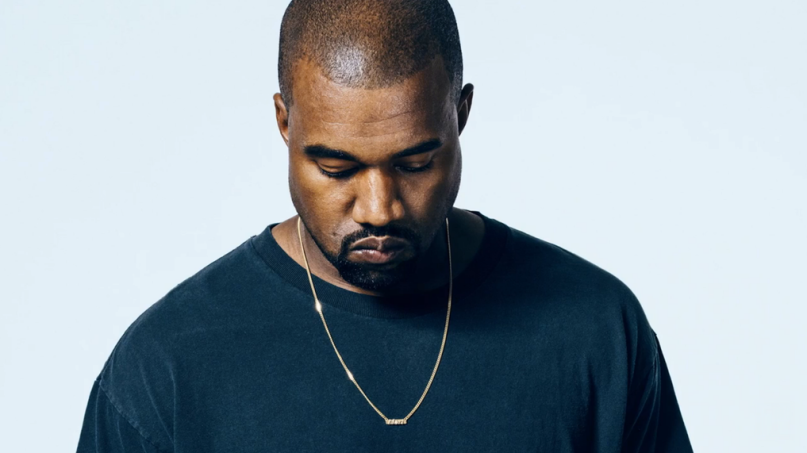 Kanye West Made a Random Appearance in DFW This Weekend
He enjoyed some modern art and firearms while in town.
Kanye West was spotted hanging out in North Texas over the weekend, and no one can figure out what he was doing here. The rapper was photographed at the Modern Art Museum of Fort Worth on Saturday, where he strolled around for a bit, wandering info Café Modern before making a sly exit at the rear of the building. Star-Telegram asked representatives at the Modern about the visit, but, tragically, the museum had no juicy details to share. They were unaware of Kanye's artsy outing. It was an unofficial visit, and apparently West didn't pay much attention to the Gabriel Kahane concert going on that Saturday afternoon.
Later on, fans ran into Kanye outside of Defender Outdoors Shooting Center, a gun range down the road from Fort Worth's cultural district. He signed this dude's Yeezys, which seems uncharacteristically nice of him, and then took some selfies with fans.
Yet, the most puzzling Kanye sighting happened in Dallas proper on Friday. The Observer reported that a couple spotted West walking outside of Tuesday Morning at Preston Valley Shopping Center, where he was being followed by camera crews.
The rapper didn't mention anything about his Texas trip on social media, and it doesn't appear that his wife Kim Kardashian or their children joined him.
The Star-Telegram speculated that West was checking out the Modern because its architect, Tadao Ando, may be building him a home. That'd be dope, and it'd make sense; the Modern is one of only two buildings in the U.S. by the renowned architect. 
This seems like the most likely explanation, followed by copping cowboy boot designs for the next Yeezy collection, or simply wandering the country after being disowned by Kim. Like so many things Ye does, the thought process behind this little weekend jaunt remains largely a mystery.
Update 11/06: It turns out Kanye was in town visiting his cousin and frequent collaborator, The World Famous Tony Williams, who lives in Fort Worth. We heard from Williams' publicist last night, who said he thinks all the drama around West's visit is "hilarious."