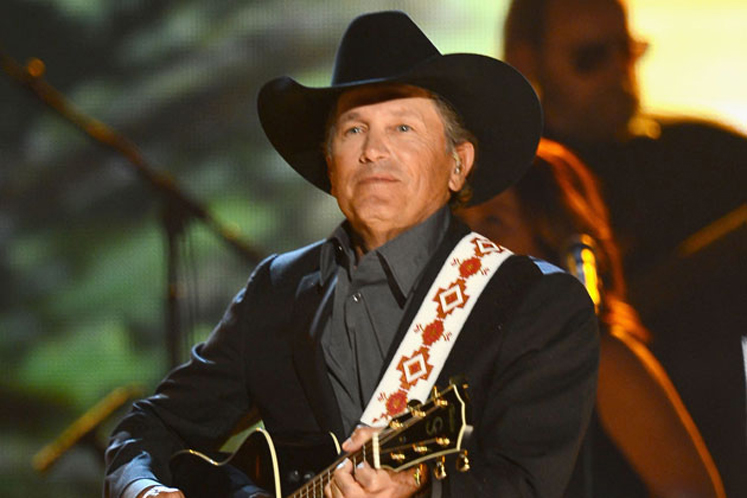 George Strait is Coming to Fort Worth's New Dickies Arena
The country legend will return to Cowtown in November 2019 for the first time in more than 30 years.
This morning, Fort Worth's Dickies Arena announced that George Strait will christen the new, $540 million venue with a concert on November 22, 2019. The event will be Strait's first concert in Fort Worth in over three decades. The Texas country legend officially retired from touring back in 2014, but he still plays the one-off show – and it seems Fort Worth has finally crossed his mind. Tickets will go on sale on Ticketmaster on Friday, December 7, with prices ranging from $19.82 (a nod to the last time the musician was in town for a concert at Billy Bob's) to $250. Grammy Award-winning band Asleep at the Wheel are on the bill as Strait's opener.
Dickies Arena has been under construction since February 2017, and is set to be finished in November 2019. As of 2020, the arena will become the new home of the Fort Worth Stock Show and Rodeo, which takes place over twenty-something days in January of each year  (currently in the nearby Will Rogers Coliseum). Dickies Arena is also slated to host the 2020 NCAA Women's Gymnastics Championships, and the 2022 NCAA Men's Basketball first and second rounds. The venue has capacity for 14,000 audience members, and features 40 founder's suites, 32 loge boxes, 214 rodeo boxes with 1,382 seats, 2,600 club level seats, and 4,300 gallery level seats. The seats can be reconfigured to accommodate different size sporting events, concerts, and rodeo performances.   
The stadium is the outcome of a private-public partnership between the City of Fort Worth – which capped its contribution at $225 million – and private sector participants, including Event Facilities Fort Worth, a non-profit led by local billionaire Ed Bass.
George Strait is the first concert to be announced, but it's unclear if there will be any other shows added to the calendar before November 22. In today's press release, Matt Homan, president and general manager of Dickies Arena, said, "We are thrilled to make Texas legend George Strait our first concert announcement," which seems like oddly specific wording, but then Visit Fort Worth Tweeted, "King George is headed to Fort Worth…for the first concert at the new @DickiesArena." We reached out to the venue and they neither confirmed nor denied that it will be the first concert. Dickies Arena would be hard pressed to find a more impressive opener than the King of Country.