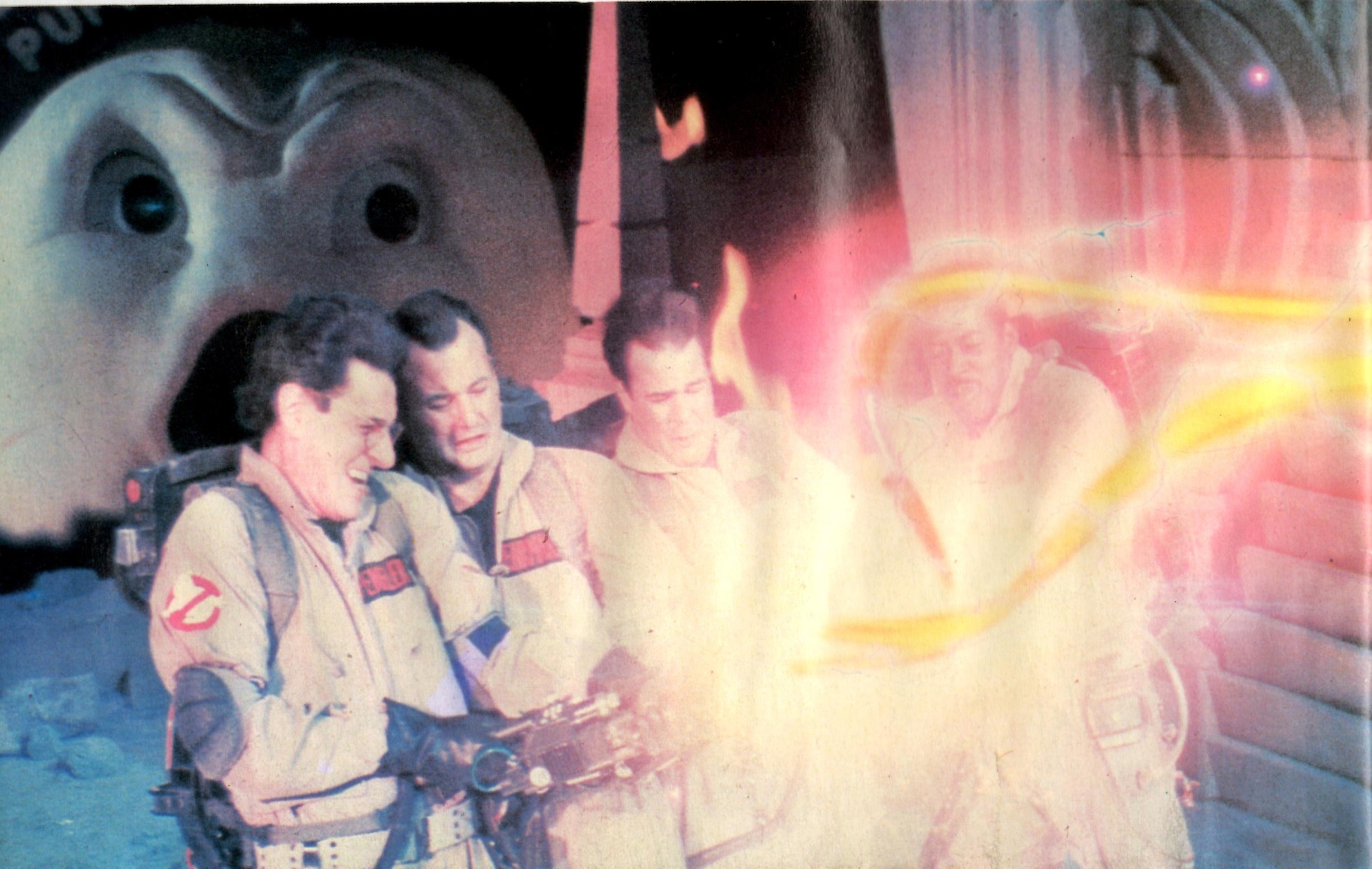 Where To Watch Scary Movies in Dallas This October
Spooky season is upon us.
It's time to get spooky. October is upon us, and along with slightly cooler weather and an abundance of pumpkins also comes the excuse to watch as many classic scary movies as you possibly can. Luckily, a bunch of places in Dallas are having special showings all month long to get you in the Halloween mood.
Mockingbird Station movie theater Angelika Film Center & Café is hosting "Hitchcocktober," where they will show popular films from the famous director, including Strangers on a Train, The 39 Steps, and, of course, Psycho. And don't forget to grab a beer, espresso, or a 12 oz. "House Pour" from the café before the showing.
Austin-based theater chain Alamo Drafthouse Cinema is celebrating Halloween by throwing various movie parties for some of the holiday's most popular films. These aren't your average shows, though. The audience is encouraged to shout their favorite lines, boo the bad guys, and sing along to classics like The Shining, Beetlejuice, and Rocky Horror Picture Show. If you prefer being scared in silence, the theater also offers showings of the 1978 and the 2018 versions of Halloween, The Mummy, Donnie Darko, and more. With various locations all over the DFW area, there will be plenty of opportunities to enjoy Alamo Drafthouse's bountiful in-theater menu.
Cinépolis Luxury Cinemas Victory Park, a new luxury theater located in Victory Park, is hopping on the Halloween train by playing cult horror classics every Tuesday this month. There will be screenings of gems including Ghostbusters, Frankenstein, Young Frankenstein, and Halloween. Take this as an excuse to recline in the leather seats and order anything from popcorn and candy to a complete meal during the movie.
The Magnolia, which has a penchant for old films and indies, is showing Young Frankenstein on Tuesday, October 16 at 2 p.m. and 7:30 p.m. and the Bride of Frankenstein on Tuesday, October 30 at the same showtimes. Before the show, grab a drink at the Magnolia Bar attached to the theater, or get dinner at one of the many restaurants in West Village.
To celebrate the spooky season, Inwood Theatre is putting a holiday spin on its "Midnight Madness Series."  The theater will be showing Halloween on Friday, October 12 and Saturday, October 13 at 12:14 a.m. and The Hills Have Eyes on Friday, October 19 and Saturday, October 20 at the same time. Additionally, the theater will be showing Rocky Horror Picture Show with a shadow cast on Friday, October 26 and Saturday, October 27 at 11:59 p.m., so make sure you get a ticket before it sells out.
Every Wednesday this month, the Downtown Dallas Movie Series is hosting a free showing of a classic Hollywood film under the stars at various downtown locations. This Wednesday, October 10, there will be a showing of Ghostbusters at the Omni Dallas Hotel at 7:30 p.m. Next week will be The Addams Family at a different, TBA location, and the week after that will be Indiana Jones: Raiders of the Lost Ark. Moviegoers are encouraged to being picnic blankets, and concessions will be sold near the hotel.