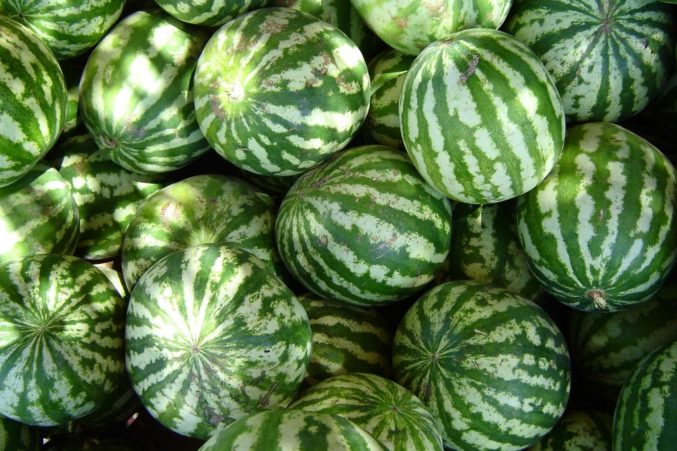 Things To Do in Dallas This Weekend: Aug. 2-5
August is a drag, but this weekend is not.
August is unequivocally the worst month of the year. It's too hot, too slow, too quiet. There are no holidays of note. So we have to make our own fun, and our own holidays. Like National Watermelon Day, recognized tomorrow across the country and on Saturday at the Dallas Farmers Market. It's fine to eat the seeds.
Thursday (8/2)
Frank Ray is a country singer given the nod by Rolling Stone as a "country artist you need to know," enough of an endorsement that it can't hurt to see the guy play a free show at the Box Garden at Legacy Hall in Plano. And if it's not your cup of tea, well, mosey into the food hall, plug your ears, and stuff your face.
Goat yoga is an inevitable byproduct of the popularity of Instagram, much like those neon platitudes you see in every new restaurant and shop now, saying something like, "Together, we can get it together," or, "Believe in yourself, achieve in yourself." Just as inevitably, goats won't be enough. Everybody has pictures of themselves doing yoga with goats. But not everybody has pictures of themselves doing yoga with goats at night, in the moonlight, at the Stoneleigh Hotel. Go get that 'gram.
Friday (8/3)
The Rich Girls, Dallas' finest Hall & Oates tribute band and maybe the best tribute band in Dallas period, play Scout downstairs at the Statler. The group also branches out into miscellaneous '80s hits—whatever suits the room's mood, which I imagine will be something like "festive."
The venerable Chicago punk act Alkaline Trio, touring in support of its first new album in 5 years, plays the Bomb Factory.
Saturday (8/4)
Lil B, known as the Based God to his cult-ish set of devoted fans and as the guy who cursed Kevin Durant and James Harden to extremely online NBA fans, performs at Canton Hall. The prolific rapper is joined by Keyboard Kid, with The Outfit TX representing locally.
The Dallas Farmers Market is stacking up piles of summertime's finest fruit for its Watermelon Festival, the kickoff to its celebration of National Farmers Market Week.
Sunday (8/5)
Pretty solid lineup at the Texas Theatre here: 1988's Eight Men Out at 3 p.m., Sam Peckinpah's violent Western The Wild Bunch (1969) at 6 p.m., and the new surreal comedy about the humiliations of living with capitalism, Sorry To Bother You, at 9 p.m.
Drink beer and play trivia at Four Corners Brewery in the Cedars.
For more to do this weekend and beyond, look through our event listings.