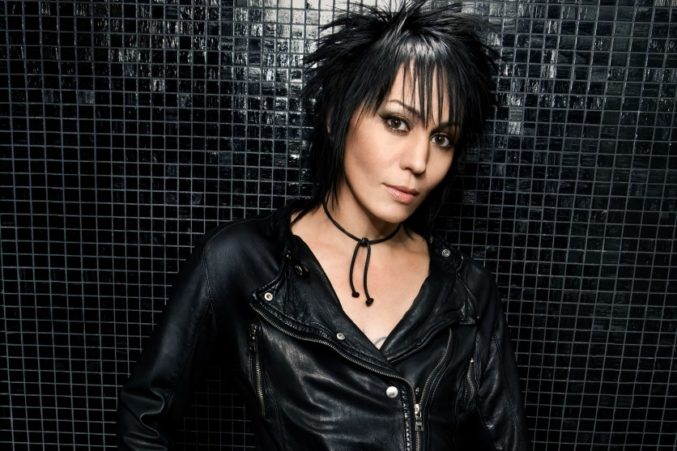 20 Things You Must Do In Dallas This June
Joan Jett on stage and screen, Second City on the road, and Creed Bratton with his guitar.
Weezer & Pixies | June 27, 7:30 | Dos Equis Pavilion
The Pixies share with Weezer a cult appeal. Both throw devil horns thrown with a smirk. Both still wield simple chords that start fires. Former Pixies bassist Kim Deal will be the only thing missing.
Hop Along | June 18, 8 p.m. | Club Dada
Frances Quinlan can put a lump in your throat while conjuring vast, woodsy spaces with her songs about distance and intuition. Expect raw elegance from this Philadelphia indie rock band, which shares a home base and a certain yearning with Waxahatchee.
Paul Simon | June 1, 8 p.m. | American Airlines Center
Paul Simon joins the chorus of legends taking a final lap onstage this year. His farewell tour prefaces a studio album that contains re-recordings of early songs, he let slip in an appearance at Ohio State University this spring.
Harry Styles, Kacey Musgraves | June 5, 8 p.m. | American Airlines Center
Styles allowed fans recently to aim gummy bears at his mouth. And he threw a pie in Mabel McVey's face to close out their European tour. Musgraves' prank? Getting Styles fans to fall in love with country music for the first time.
Snarky Puppy | June 8, 8 p.m. | The Bomb Factory
A manifestation of the new jazz tunnelling between New York and Texas, this three-time Grammy Award-winning collective of 25 members got its start in Denton. Pick out your favorite player and make an international map through modern improv and fusion with their sidework.
Ray LaMontagne, Neko Case | June 8, 7:30 p.m. | Toyota Music Factory
Velvet-voiced Neko Case's house burnt down last year. The album she wrote about her material loss, Hell-On, comes out just as she joins LaMontagne on tour behind a record he wrote and produced called Part Of The Light.
Diana Krall | June 19, 8 p.m. | Verizon Theatre
Standards bearers, it's date night. A collection of 11 essentials a la Great American Songbook is the subject of Diana Krall's Dallas stop.
Outlaw Music Festival | June 30, 1:20 p.m. | Dos Equis Pavillion
Ryan Bingham, Edie Brickell, and others support Willie Nelson at this festival, his party to celebrate the smoked-out country patriarch's 84 years and Last Man Standing, which came out in April. On the record— and with this party— Nelson faces down Death.
Creed Bratton | June 5, 8 p.m. | Texas Theatre
You remember Creed Bratton from The Office? The actor who played the duplicitous solitaire king of Dunder Mufflin returned to his former life as a musician when the show wrapped. Plainspoken folk album While the Young Punks Dance is his seventh full-length.
Styx, Joan Jett & the Blackhearts | June 10, 7:30 p.m. | Toyota Music Factory
Joan Jett's seductive megahits never back away from view, as artists like Pink scrawl "I Love Rock and Roll" on setlists as you read. Bombastic road warriors Styx released their first record in 14 years last June.
Oak Cliff Film Festival | June 14-17 | Texas Theatre and various
The Joan Jett documentary Bad Reputation, Dallas director Augustine Frizzell's Never Goin' Back, and an appearance by the legendary  Penelope Spheeris are hallmarks of the 7th annual Oak Cliff Film Festival. The outfit benefitted greatly from the addition of Seed & Spark Founder Emily Best to its programming team.
Swan Lake | June 1-3 | Winspear Opera House
The Dallas Opera Orchestra provides Tchaikovsky's score to this Russian-German folk tale, danced by Texas Ballet Theatre.
The Second City's Summer Blockbuster | June 6-9 | Wyly Theatre
Devoted fans of Saturday Night Live know it isn't the first significant stop for comedy stars on their way up. Chicago's Second City harbored Stephen Colbert and Amy Poehler back when. Catch a new crop of America's funniest people in this showcase.
Little Mexico, Ayer y Hoy | June 1-10 | Taqueria Pedrito
Teatro Dallas is staging a 30-minute play by Carlos Morton called Little Mexico, Ayer y Hoy, bite-sized vignettes meant to reflect the Mexican-American experience in Dallas. Intriguing in form and content, but there's more: it all happens in a taco shop, where diners can watch the show for free.
Bright Star | June 12-24 | Winspear Opera House
Oak Cliff native Edie Brickell shares a credit with Steve Martin for this optimistic mystery of a Broadway musical, based on the true tale of a child rescued by strangers in the Blue Ridge Mountains circa 1945.
Clemantine Wamariya | June 20, 7:30 p.m. | Dallas Museum of Art
This author survived the 1994 Rwandan genocide as a six-year-old and wrote about hugging the path to asylum in the United States with her 15-year-old sister in The Girl Who Smiled Beads: A Story of War and What Comes After.
Multitude Solitude: The Photographs Of Dave Heath | June 16 to Sept. 19 | Amon Carter Museum of American Art
In the first in-depth showing of Heath's intimate early black-and-white photographs, viewers meet the self-taught artist at his most vulnerable. Heath was abandoned by his parents at age 4 and as a teenager set out on a quest for connection through photography.
Takashi Murakami: The Octopus Eats Its Own Leg | June 10 – September 16 | The Modern Art Museum of Fort Worth
Louis Vuitton and Kanye West are just a couple brands that jumped in on this Japanese artist's distinct, anime-informed pop art. His noted collaborators have the same interests in using classicism in the service of bold new ideas at the pop intersections of East and West.
Alonzo King's LINES | June 9, 8 p.m. | Winspear Opera House
Since 1982, Alonzo King has led a company of contemporary ballet dancers who regard the geometry of formalism and the expression of cultural traditions with equal devotion. This production is a feast for the eyes and ears.
Les Liaisons Dangereuses | June 14- July 8 | Theatre Three
Based on the juicy 1782 novel by Pierre Choderlos de Laclos and popularized as the film Dangerous Liasons, this tragedy centers jealous aristocrats who spin out into fatal attraction and desire for revenge. The sexy premise is served with an eye toward style.