Marfa Myths' Lineup Beckons Adventurous Music and Art Lovers With A Spirit of Mystery
One of the most nuanced and delicately pruned modern art and music festivals in the world is within driving distance this weekend.
One way to solve the option paralysis induced by Dallas' mind-blowingly populated weekend of art openings and parties: go West.
Marfa Myths begins Thursday. In its fifth year, the Mexican Summer-backed festival seems intent on conjuring deliberate correspondence between the artists involved and the environment, rather than hitting copy-paste on the industry's 150 most hyped rock and electronic outfits. There's still a peppering of the usual fest fare— yoga, a pool party equipped with a Reverbnation DJ, the minimally designed tote to signal to all your friends that you made the trip— but the dedication to residencies for artists, institutional engagement with local foundations, and generally slower-paced convening are a breath of fresh air. And you won't be lost between sets with this guide to Marfa by D's Caitlin Clark. 
Here are a few less-obvious picks from this year's Myths lineup, which is topped by British post-punk band Wire, tropicália mainstay Tom Zé, Helado Negro with Ensemble and pioneering composer Suzanne Ciani, who play on Saturday.
ART
Jesse Moretti, who directs Myths' visual identity, is also the artist-in-residence at the festival this year. "[My] work occupies a sci-fi digital landscape stemming from a contemporary design vernacular and wavy electronic abstraction," the New York-based artist says of her current projects. Thoughtful color choice and play with linework may remind viewers of Dallas artist Arthur Peña's sensibilities.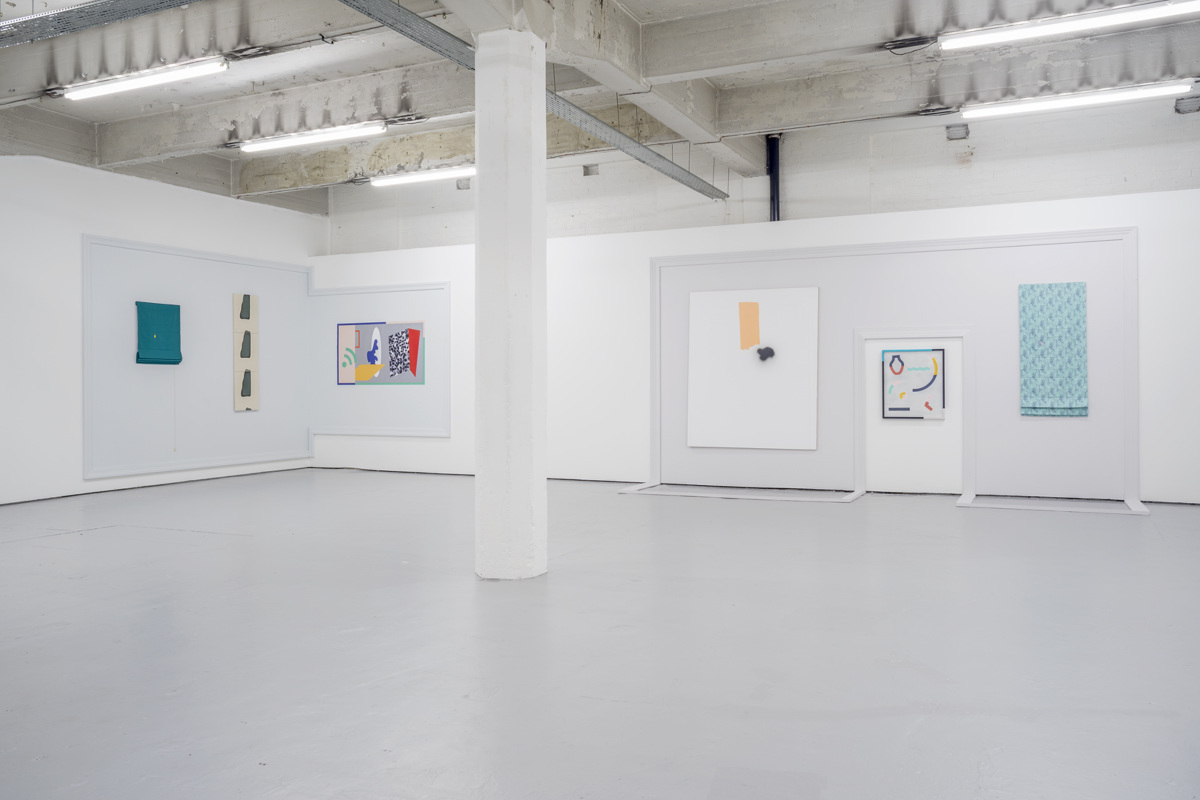 Rice University professor Timothy Morton will work with Laura Copelin to produce a group exhibition addressing ecological disaster titled after his 2013 book of the same name, Hyperobjects: Philosophy and Ecology After the End of the World. The exhibition will feature multimedia installations and objects, contemplating unfathomably large geographic events and phenomena impacted by the effects of human civilization. (Morton's themes and execution will sound familiar to those who've followed the work of Dallas-based artist and curator Sofia Bastidas.) Featuring artists like Tara Donovan, Emilija Škarnulyte, and Postcommodity, the opening reception and a guided walk tour by Morton and select artists will take place Friday and Saturday, respectively. A catalogue will document the exhibition.
Friday features a hefty dose of open and guided tours via the Judd and Chinati foundations. Chinati foundation artist in resident Magalie Guerin will be present for studio tours. The Chicago-based painter takes residence at the foundation for March and April, developing paintings and drawings. Chinati postulates that her work "may suggest both a recurring sense of underlying structure and an unpredictable plasticity." She's represented by Corbett vs Dempsey in Chicago.
MUSIC
Myths harbors a recording residency, which renders a new release between two selected collaborators dropped the following year. This year's release comes from the 2017 residency; seven new songs wrought by Stockholm psych-rock band Dungen and "Brooklyn indie-fold pioneers" Woods. Preorders for their collaboration can be found here. This year, the prolific Bradford Cox (Atlas Sound, Deerhunter) and Welsh singer-songwriter Cate Le Bon convene in Marfa to record, which means spontaneous performances are likely, if circumstances follow history. 
Formerly known as Run DMT and Salvia Plath during the pun-obsessed band name trend of the mid- and late-aughts, Drugdealer hasn't strayed too far from his chilled out, funky sensibility. He should fit right in at the small, dusty Lost Horse Saloon, Saturday at 5 p.m.