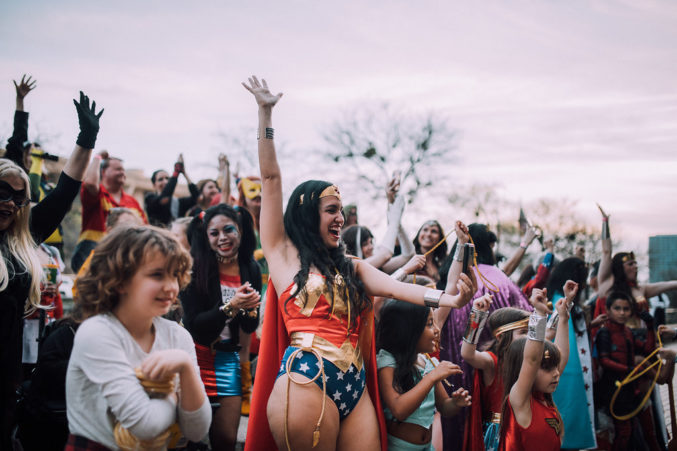 Female Superheroes Assemble at the Dallas Library
A world record attempt for Women of Wonder Con saw dozens of costumed female superheroes gathering downtown.
Women of Wonder Con is a convention that celebrates the usual geek staples of comic books and pop culture. But the convention puts a special premium on women working in creative fields, connecting and encouraging people to keep creating. One highlight of the convention was this never-before-attempted go at a Guinness world record for the "most female superheroes in one place." Here's a look at the superheroes who assembled outside the downtown branch of the Dallas Public Library on Saturday.