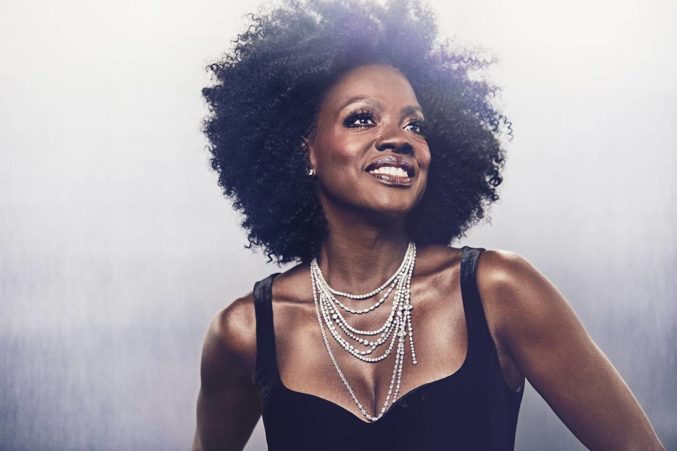 Viola Davis Performs An Ode To Nurture By Denton Writer Shay Youngblood
NPR's "Selected Shorts" features "They Tell Me, Now I Know," a dispatch from the gates of womanhood.
If you have limited time for fiction and want to make more, NPR's well-curated "Selected Shorts" is there for you. The appeal is in the material but also in the cast of readers: Well-known writers whose words feel curious to hear spoken aloud, like Neil Gaiman, and actors who can sing all distractions to sleep, like Blythe Danner.
An ideal introduction to the work of Denton writer Shay Youngblood opens yesterday's rebroadcast of the episode "Extended Families." Viola Davis of Fences and Doubt fame throws herself into a performance — with voices — of Youngblood's Big Mamas, who raised her in real life and appear often in her fiction and playwriting.
In "They Tell Me, Now I Know," the young narrator is on the brink of 13 and, full of questions for her worldly counsel, functions mostly as a listener until a naming ceremony marks her birthday. "My girlfriend Peaches saw him first but it was me he asked to dance," the character Aunt Mae rhapsodizes, describing the first time she ever had sex in one of Youngblood's signature worlds-within-a sentence. In Davis' inflection the scene feels much more about treasuring the woman's lovable directness than her warnings issued to the young girl. And the whole thing is full of funny and beautiful passages.
The podcast is now live so all can listen. 
Tomorrow (Saturday, Feb 3), you can hear and experience Youngblood's arresting new piece "Subaltern Queen" at the Postcolonial pop-up exhibition curated by Nan Coulter. It's a broadcast-style audio work with themes of reclamation, accompanied by 3-D printed symbols to back up the narrative: a crown and a flag. The show is at Vroom House — 3636 University Blvd. in Dallas — from 3-5 p.m. Artists Lucia Simek, Michael Mazurek and many other names to anticipate are on the bill: