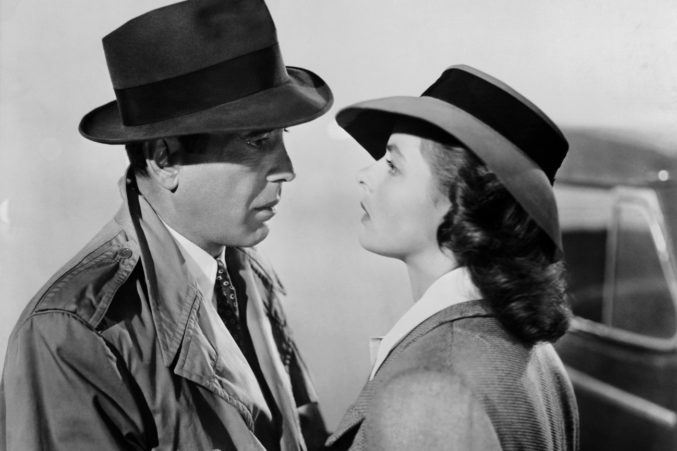 Things To Do for Valentine's Day 2018 in Dallas
Bring your sweetheart to one of these events, whether you're in the mood for chocolate and flowers, a romantic date night, or something more unconventional.
Planning a big date night to celebrate Valentine's Day this year? Let us help you. You don't want to get dumped for being some kind of herb who couldn't think of anything fun to do with your sweetheart. If you're in the mood for a three-course dinner, maybe some wine pairings, a candlelit night for two, then check-in over here at our guide to booking dinner reservations in Dallas for the holiday.
Continue for our tips on Valentine's Day activities and date ideas in North Texas, ranging from free events to those that will require a little more cash.
For the Sweethearts
Through March 17. El Corazon Art Exhibition at the Bath House Cultural Center. For this annual show, artists are encouraged to create work inspired by the heart, that perennial symbol of life, love, and yes, Valentine's Day.
Feb. 9, 10, 11, & 14, 7 p.m. Love Is Blind at Dark Hour Haunted House in Plano. A little unconventional, and personally, we prefer to keep our thrills and chills in October, where they belong. But if you and your beloved are looking for a good fright, the Plano haunted house is offering some holiday-themed frights.
Feb. 10, 11, & 14. Valentine's Day Comedy Celebration at Backdoor Comedy. Love is funny. Hilarious. Laugh about it with live stand-up, along with complimentary chocolate and champagne and a ticket to another free comedy show. The comics are Dean Lewis (Feb. 10 and 11) and Paul Varghese (Feb. 14).
Wednesday, Feb. 14, 6 to 8 p.m. Love Is In The Air at Texas Discovery Gardens. Eating chocolate-covered insects and listening to an entomologist discuss how bugs have sex may, at first blush, seem kind of gross. Or it may seem great — we don't know what floats your boat. We do know that everyone should be able to appreciate the romance of dinner and drinks in the very scenic butterfly house at Texas Discovery Gardens at Fair Park.
Wednesday, Feb. 14, 6 to 10 p.m. Valentine's Day Dinner Buffet at Reunion Tower. If you're out to impress, you could do worse than the $200-a-couple meal-and-a-view from the skyline's rotating ball.
Wednesday, Feb. 14, all day. Valentine's Day at the Dallas Arboretum. Whatever the weather, few spots in Dallas beat the Arboretum as a picturesque date spot. Stop and smell the flowers for only $5 admission all day. The schedule includes tender live music at noon, a screening of the 2017 live-action Beauty and the Beast at 5 p.m., and, if you register ahead of time, you can hit the steakhouse at 6:30.
Wednesday, Feb. 14, 7:30 p.m. Vintage Valentines at the Statler Hotel. A 15-piece big band takes the stage, while guests (tickets don't come cheap at $120 a pop) are treated to all the food, drinks, and dancing they can handle at the resurrected old hotel.
Saturday, Feb. 17. Valentine's Love Jam at Music Hall at Fair Park. Guy, Teddy Riley, Jagged Edge, and Ginuwine set the mood at this concert.
Bonus: Singles Edition
Wednesday, Feb. 14. "Shred Your Ex" at Bowl and Barrel. Bring a picture of your ex to the bowling alley/bar/restaurant and be prepared to rip it up for some free hors d'oeuvres. 
Thursday, Feb. 15. Singles Awareness Day at The Rustic. Speed dating games and live music, free with an RSVP.