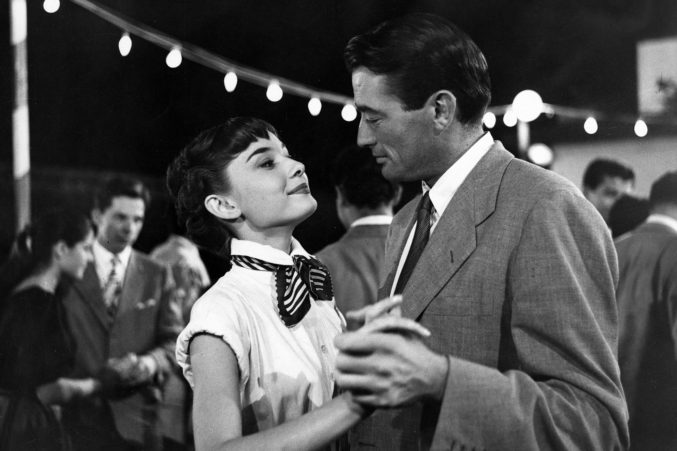 Things To Do In Dallas This Valentine's Week: Feb. 12 – 15
When and where to find love in all its forms.
Mon. Feb. 12
In 2016 a mural bearing the words EDUCATION IS NOT A CRIME appeared at El Centro. (Alaena Hostetter wrote a story about it for us.) This was the work of Baha'i activists from Vickery Meadow who joined others all over the world in raising awareness about their persecuted religious counterparts in Iran. The #notacrime mural movement is now documented in a film that screens at the Angelika at 7 p.m. 
David Bazan is back as/with Pedro The Lion, with all the devastating licks and lyrics that the indie rock band (b. 1995) is known for. With Marie/Lepanto at Trees, 7 p.m.
Tues. Feb. 13
Being found and removed from the street by a stranger while drunk is rarely the beginning of an elegant story. For Gregory Peck, Audrey Hepburn, and the rare case, we offer you Roman Holiday (1953) at the Magnolia at 7:30 p.m.
Whip-smart fashion auteur Jane Aldridge (Sea of Shoes) can string records together for a night out as keenly as she pairs Rachel Comey heels with a vintage mohair cardigan. She joins our very own Catherine Downes and Jessica Roberts at the boards for The Do-Gooder's Galentine's Day. Partiers are asked to bring cosmetics and clothing for Genesis Women's Shelter and pads/tampons/etc. for Take Charge. Period, so ladies who need the basics of life can feel the love.
Wed. Feb. 14
Have you seen the Statler's historic dance hall space in all its reopened glory? A 15-piece big band plays the most adorable downtown date night possible, starting at 7:30 p.m. Get those pricey tickets here.
Be inspired by the love that Jean-Pierre Jeunet's Amélie spreads through the veiny streets of Paris. Texas Theatre, 8:45 p.m.
Thurs. Feb. 15
Drag Ellum enters 90s NYC vibes with its Clubkid Candyland installment. The Nines, 10 p.m.
It's opening night for Marvel's Black Panther, hailed far and wide. Blue, The Misfit and others make ceremony amid multiple screenings at Alamo Drafthouse.