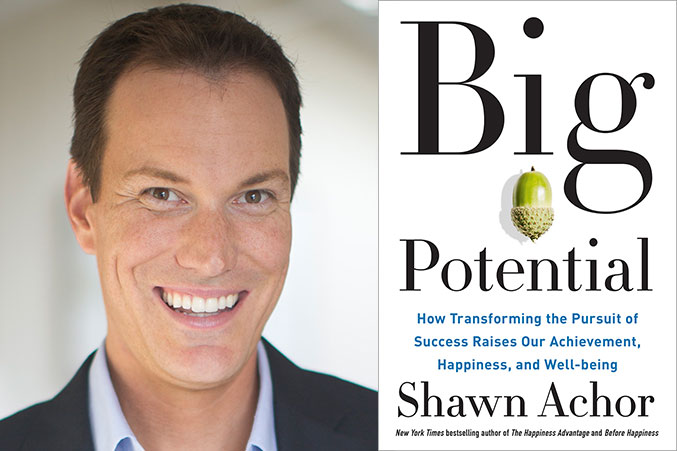 DMA Arts & Letters live presents Shawn Achor
World's leading expert on the connection between happiness and success comes to Dallas
We have all heard the old adage, New Year, new you, but how does one really go about finding success and happiness in 2018? According to New York Times bestselling author, highly sought after speaker, and Texas native Shawn Achor, our accomplishments and contentment depend almost entirely on how well we connect with, relate to, and learn from each other.
Sounds simple right?
Achor's new book Big Potential: How Transforming the Pursuit of Success Raises Our Achievement, Happiness, and Well-Being illustrates how just as happiness is contagious, every dimension of human potential—performance, intelligence, creativity, leadership ability, and health—is influenced by those around us. When we help others become better, we reach new levels of potential as well. Talk about a domino effect in our favor!
Want to learn more and ready to take a step toward a happier future?
Shawn Achor who has been featured in the New York Times, Wall Street Journal, Forbes, Fortune, O, The Oprah Magazine, and whose TED talk is one of the most popular of all time will be at First United Methodist Church of Dallas on February 13 as part of the Dallas Museum of Art's Arts & Letters Live program. Sold? A limited quantity of special VIP experience tickets are being offered that include a wine and hors d'oeuvres reception with Shawn Achor, reserved front section seating at the event, and a signed hardcover book! One ticket + one book, and two ticket + one book pricing for the public, DMA Members/educator, and students can be found at DMA.org.