How are those New Years' resolutions shaking out, so far?  With 10 more months to go, it's not too late to get proactive about 2018. Boss Women Who Brunch seeks to help women of all cultures and backgrounds do what they want this year by simply bringing them together. The group's first event this year: The Ultimate Vision Board Workshop. It's Saturday at the Butler Brothers Building. 
During the all-day interactive workshop, attendees will hear from special keynote speakers, including lawyer Rachel Lindsay of ABC's The Bachelorette, and WFAA's Good Morning Texas on-air host Alanna Sarabia. They'll give comers the opportunity to process what they've heard, craft their own visions for 2018, and leave with attainable goals.
What is it about vision boards that makes them more effective than, say, lists of resolutions? Emmy-nominated TV host, producer, and fashion blogger Kéla Walker, one of the workshop's keynote speakers, believes it's all about that visual roadmap.
"So often it's like 'I have this idea. I have this vision,' and I think our head can get clouded by not only are own ideas and concepts but again what you see on social media, what you see online, and out in the world that it does your idea justice to sit down, take a moment," Walker says.
Walker herself hasn't glued pictures and goal phrases to poster board in years. She prefers to keep a sort of inspiration board where she pins mementos from important moments in her life: a press badge from a major Hollywood event, for example, or an earring from a wedding she was a part of.
"For me a vision board isn't so much about where you're going so much as it is about where you've been and how much you've accomplished, because so often we get stuck in where we're going and you may not be where you want to be but you are so much further than where you were," Walker says. "I just look at it and smile and it makes me want to be better. How many times have you seen an adult, fly woman, in some realm of the world, be it business, personal, fashion, career, whatever, and you're like 'Yo! I'm trying to get there. I'm trying to do that.' You're inspired by her. The vision of her."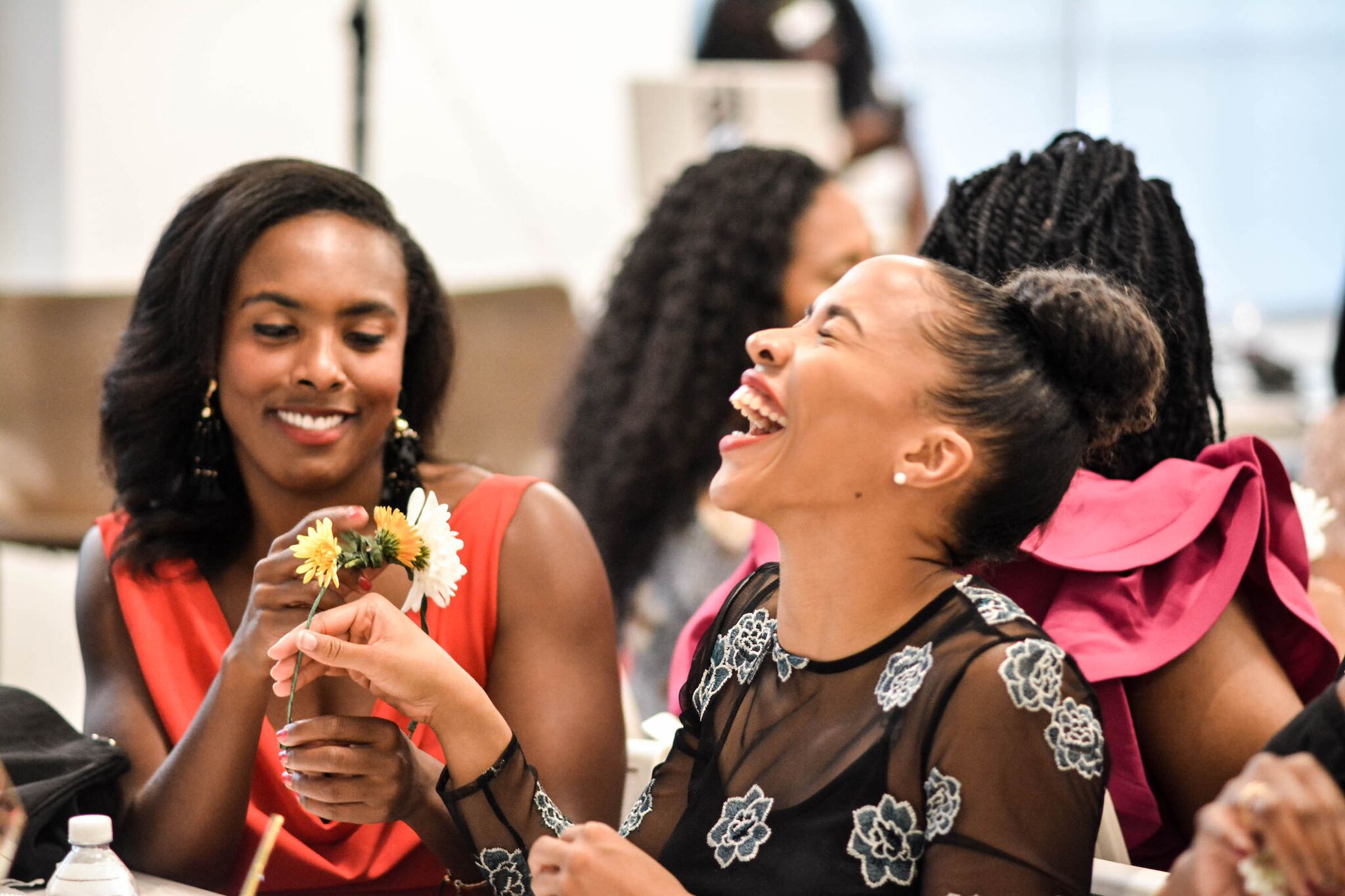 The speakers chosen for The Ultimate Vision Workshop are meant to create a kind of vision themselves, for participants to see: a picture of women who are turning their dreams into reality, particularly women of color.
"It's great to see a woman that looks like you doing something you never thought you could do," Walker says. "Seeing all these tangible examples of women doing amazing things that you might have not seen done before inspiring you to do what you want to do in your life."
Get the FrontRow Newsletter
Get a front row seat to the best shows, arts, and things to do across North Texas. Never miss a beat.