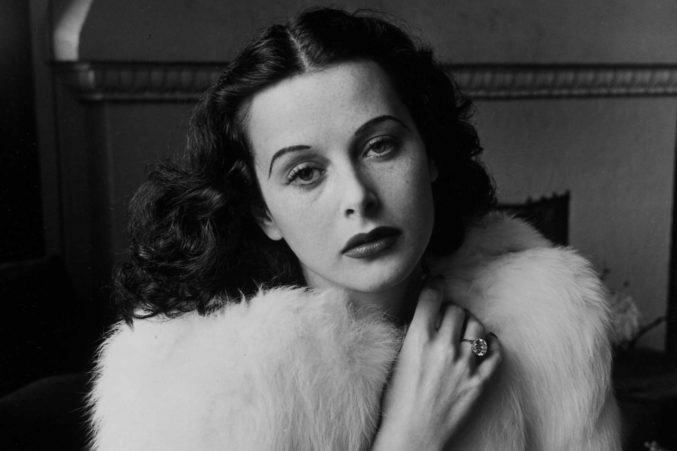 Things To Do In Dallas This Weekend: Jan. 25 – 28
Art from the earliest humans, paintings built for smartphone minds, live music on three floors at once curated by North Texas' favorite radio station.
Thursday, Jan. 25
Re-up reminder from Monday's post: To mark the closing week of Truth: 24 frames per second at the Dallas Museum of Art, a panel dissects the new-media landscape via John Gerrard's work for the exhibition. Filmmaker and SMU media arts educator Amber Bemak joins DMA Assistant Conservator Elena Torok and Gerrard for this State of the Arts huddle moderated by KERA's Jerome Weeks.
Friday, Jan. 26
Have you seen SRSQ yet? Kennedy Ashlyn's vast, mournful soundscape is the kind of beauty one walks into headfirst at an installment of Dallas Ambient Music Nights.  The series is now three years running, and Ashlyn is on the anniversary bill with standout Sudie and others.  Video art by the best in Dallas, like experimental filmmaker Michael Morris and purveyor of live analog visuals Evan Henry, will provide an immersive recap of DAMN's story so far at RBC. 
Film critic and performer Joe Bob Briggs is this week's guest on Earburner and he's got a show at Texas Theatre tonight called "How Rednecks Saved Hollywood" which is apparently a history of the redneck archetype in film clips. He can't say too much about them before the show, but what he can say, he says here. 
Saturday, Jan. 27
Come to the The Bomb Factory dressed as your favorite toy and help the Birthday Party Project, which seeks out kids whose families are experiencing homelessness or who are spending time in transitional living facilities and makes sure they celebrate their special day. If you figure out how to go as a fidget spinner, please do @ me with evidence.
An exhibition opens at the Nasher to trace art's whole history back to the tools that make it, displaying ancient handaxes and figure stones as products of artistic thought. The goal is to mine humans' earliest intentions for evidence of creativity as much as it is to treasure the objects themselves. Los Angeles-based artist Tony Berland and anthropologist Dr. Thomas Wynn from the University of Colorado at Colorado Springs curate First Sculpture: Handaxe to Figure Stone. It's the first museum exhibition to frame early tools in quite this way.
Nina Chanel Abney paints as if she has the viewer's eyes for a few seconds. Her bold, fragmented figures call attention to narcissism, obsession with sex and celebrity, and patterns of racism and police brutality. The result calls up Jenny Holzer's circle of a slogan: "Use what is dominant in a culture to change it quickly." The Modern hosts her first solo exhibition in Texas as part of its FOCUS series.
Razorbumps are here to shred. Before BrooklynVegan and Noisey picked up on the band, they gave Denton's music scene something to look forward to in 2016 with the release of their five-track demo. Razorbumps' debut finds a new home in 2018 with independent punk label Pop Wig that houses bands like Turnstile, Bib, and Trapped Under Ice. Behind the barrage of fitful guitar riffs and drums are the vocals of frontwoman Jenn. In songs like "Cry You a River" and "Make Your Mark," Jenn streams personal thoughts; sometimes they're small thoughts, like what goes through her head during a game of tic-tac-toe in "3 In a Row." D contributor Andi Harman shot the photo on Hellrazors' cover and drew out some designs for the insert. She's also behind this flyer for Razorbumps' LP release show at J&J's basement, posted below. The bill includes Wiccans, Dress Code, Little Fish, Private Eye, and The Lung. You can order Hellrazors here. — Yazz Martinez
Steps from the aforementioned party, Denton community radio station KUZU 92.9 is throwing another one for which they've programmed three floors of music: upstairs at Paschall, the lower floor of Andy's, and the basement underneath. The thrash melodies of Mind Spiders are on the lineup and that's enough to make it there. The station's calling the roundup Dimensions; naturally, there's video art to layer with the concept of tiered physical spaces. Acts who appear less often in Denton like transcendent ritual-pop-maker Francine Thirteen and the presence of KUZU DJs makes this date a real relief for those who would've been torn between Friday's DAMN at RBC and this feast. Just keep your vehicle away from Denton storefronts, please.
On the Square for an interview, and it looks like someone almost crashed their car into Recycled Books. @DentonRC pic.twitter.com/2d1b6WCnVO

— Julian Gill (@JulianGillMusic) January 25, 2018
Sunday, Jan. 28
If you're reading this, it might be because of actress (and producer, few realize) Hedy Lamarr. She was behind the technology that made the first cellphones possible and helped the military in ways she never got her public due for. Bombshell: the Hedy Lamarr Story screens at Texas Theatre.