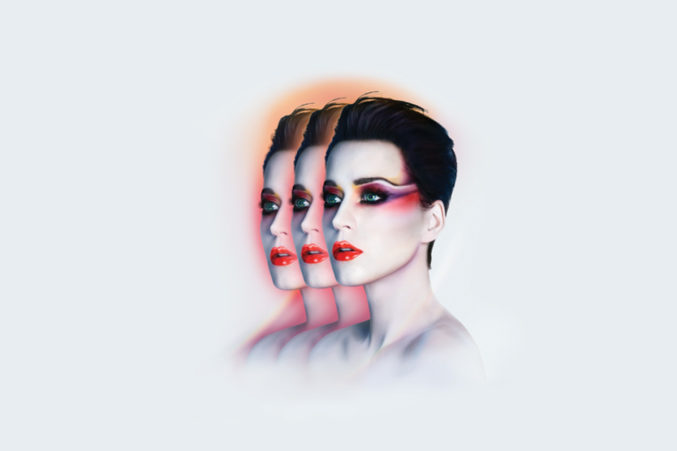 Things To Do In Dallas This Weekend: Jan. 11 – 14
Felix Da Housecat, Béla Fleck, and the origins of Jeffrey Dahmer.
Editor's note: Happily, you'll be seeing Yazz Martinez's byline regularly in this space as she's signed on to write about music for FrontRow. Yazz works as a producer for CBS Radio by day. By night she's been a discerning and enthusiastic voice in the local music scene, first through her work with UTD Radio. She sat down with breakout Manchester songstress and producer Shura two years before the New York Times caught on. Welcome, Yazz!  
Thursday, Jan. 11 
re-ups from TTD This Week:
After playing together for less than a year, Hey Cowboy released an album to start 2018 off right. The Soft Kind is a sweet mix of seven experimental synthpop songs that will have you listening on repeat. The group plays at J&J's. Recommended tracks: "Cowboy," "Ooze," "Spicy Tuna."
Pour Le Corps Records co-founder DJ Clumsy & Shy (Marjorie Owens) holds down the dance floor (whatever floor space you can find to dance on, rather) at Midnight Rambler as part of its Thursday night vinyl series. Bonus: I hear bar co-creator Chad Solomon whipped up a new winter cocktail menu filled with seasonal flavors such as cardamom and spiced apple cider.
Friday, Jan. 12
6:40 PM: Based on the graphic novel of the same name, My Friend Dahmer chronicles the formative years of the infamous serial killer Jeffrey Dahmer before he murdered seventeen men and boys in the Midwest. Texas Theatre will host not one but three screenings through the weekend. Showtimes here.
8 PM: New Zealand natives Yumi Zouma are currently touring in support of their recently released LP, Willowbank. A softer take on their debut album, Yoncalla, Yumi Zouma's latest blends airy vocals over lush, melodic hooks that fall into a sweet in-between of electro-pop and dream-pop. The show includes local opening acts OG Garden and Nite at Club Dada. If you're looking for a concert to take a date to, I couldn't think of a better bill. You can thank me later.
Saturday, Jan. 13
11 AM: Mercado Artesanal hosts a talk with Oaxacan artisans Jacobo and María Angeles. Attendees will hear about their life journey and dedication to creating unique wood carved animals known as alebrijes. The event marks the first of its Art Talks series at the showroom space. Admission is free; register here.
3 PM: The Reading Room's popular book swap is back complete with micro readings until 7 PM, should you pop in at any time. 3715 Parry Avenue · Dallas, TX 75226
7 PM: Fort Worth artist and educator Chris Ireland presents his solo exhibition, Ordinary Time, at 500x Gallery. Using photographic diptychs, Ireland highlights loss and change in his family over a span of ten years as seen through the lens of his camera. The exhibition will be up until February 11. More details here.
8 PM: If gory and unapologetic films are your thing, Ichi the Killer is for you. The 2001 film was recently restored in 4K, because who doesn't want to see jumbled masses of human organs that crisp and clear? Filmmaker Takashi Miike paints the picture of a sadistic yakuza enforcer, Kakihara, and his journey to find his boss, who has gone missing. Along the way, Kakihara meets Ichi, a deranged killer on a streak of torturing people in ways Kakihara could only dream of. You can see the film at Texas Theatre with a "behind the screen" show afterward featuring local acts New Fumes, FOGG, and Yaz Mean. Attendees can purchase tickets for either the screening or show or both. Tickets here.
10 PM: Chicago native and legend Felix Da Housecat brings his trademark house and techno fusion sound. When he's not touring under his pseudonym, you can find him working on his more recent project Thee FFF with Montreal duo Hoopalaï. Expect nothing but Chicago's finest bass-thumping house. It'll Do.
Sunday, Jan. 14
7 PM: A Cirque du Soleil-sized setup is only part of the show. Katy Perry stops through American Airlines Center in support of her album Witness, and she's taking Carly Rae Jepsen along. If you can see beyond the LED lights and blindingly bright costumes, you will also see Perry's inter-generational appeal everywhere from the audience to the merch lines. But don't let the singer's kid-appropriate metaphors trick you; "she'll eat your heart out like Jeffrey Dahmer." Tickets here.
7:30 PM: Not many people have a story of reinventing the sound of an instrument and being a fifteen-time Grammy award-winning artist for it, but Béla Fleck did that with the banjo. If you aren't familiar with Fleck, a good starting point might be this recent interview he did with public radio host Krista Tippett and his partner Abigail Washburn. The interview uncovers the history and the beauty of this American roots instrument through storytelling. String quartet Brooklyn Rider joins him at the Majestic.