You remember the dates when everything's new. This is true for Denton trio Hey Cowboy!, who quotes easily the day they officially became a band after Gaby Rodriguez bought a drum set with her fat tax return to join Sydney Harding-Sloan on synths and Micah Vargas on bass: March 3, 2017. Then there was the first show on May 23 at Midway Craft House. And now, a New Year's baby with The Soft Kind, seven bedroom pop songs that blend dreamy synths, punctuative spoken harmonies and the kind of moody shuffle that links The Breeders' drummer Jim Macpherson to Warpaint's rhythm section.
"I think the drag is just the way I taught myself how to play drums," Rodriguez says. It's striking to remember the timeline, when listening to The Soft Kind unfold. The songs are written with infectiously lo-fi sensibilities. Crystalline production on the record by Brack Cantrell lets the sparseness sound deliberate. That's why it feels more like a second album than a debut — and why it's less like cheating for the group to designate the short player as an album and not an EP.
Intentional restraint is heard in the fabric of the sound: there's no guitar.
"Although contemplating a fourth member to play the guitar, the sound of bass, synth, drums, and vocals kept feeling so refreshing to us. We all wanted to learn the instruments we play, and constantly jamming with people you mesh well with, a well as Gaby and Syd taking music classes this last semester, helped us learn how to understand music theory," the band wrote collectively in an email on holiday, the first day of the year.
The moniker Hey Cowboy! references the 1970 Lee Hazlewood song of the same name. There's also a so-titled sculpture by friend and collaborator Annavittoria Conner (who made the album art for The Soft Kind) which captures well the unique sound that's materialized in such a short time, mostly in the spare bedroom of the house Harding-Sloan shares with Vargas.
If the band is greeting a literal cowboy with its name, this is the one, Harding-Sloan texts me, with a wink. It makes evident how the coy energy on the album works in a closed loop. Though pleading lyrical phrases mark The Soft Kind, the effect is still a kind of swagger, a subtle riding-off-into-the sunset-victorious tone.
"We like to joke with the idea of a 'Cowboy' but there is no Cowboy really. More girls need to be in music and we are the cowgirls. It's a positive greeting, but also a way to say women are stepping more and more into the music scene. It's kind of a funny way to say, 'Step aside, cowboys.'"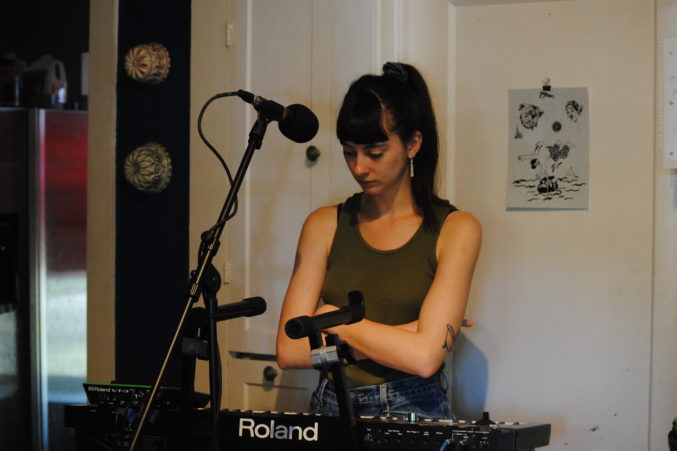 Get the FrontRow Newsletter
Get a front row seat to the best shows, arts, and things to do across North Texas. Never miss a beat.