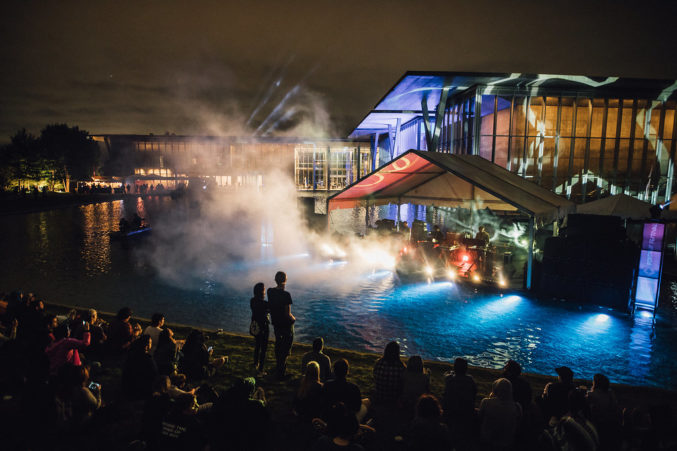 Fortress Festival Unveils 2018 Lineup
In its second year, the Fort Worth music festival is bringing Father John Misty, Courtney Barnett, De La Soul, and more to the city's cultural district.
Fortress Festival will be back in Fort Worth on April 28 and 29 with headliners Father John Misty, post-ironic piano man for our modern malaise (or something like that), and the drily poignant garage rocker Courtney Barnett. Further down an impressive lineup, performers include Tune-Yards, De La Soul, the RZA, Shabazz Palaces, Lee Fields and the Expressions, and Waxahatchee.
It's a welcome return for a music festival that made a strong debut last year. The one complaint you heard bandied about a lot then by festival-goers, that it was a bit of a hike to get from one stage to the other, is being addressed. According to a press release, the festival is going to tinker with its layout to make everything more accessible.
If you're not sold on the music, the festival will again make smart use of the beautiful Fort Worth Cultural District and a partnership with the Modern Art Museum of Fort Worth. Ticket-holders to Fortress Festival can visit the museum throughout the weekend, for free.
Early two-day general admission tickets are on sale now for $89. Those will at some point cost you $99. VIP passes are going for $225 now, $265 later.
The full lineup is below.