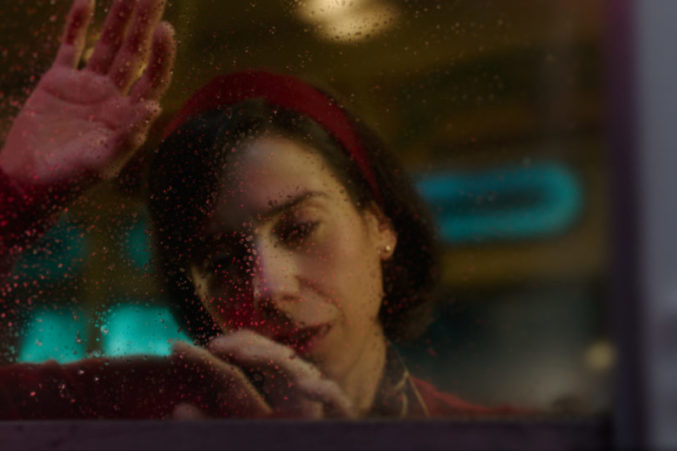 The Best Films of the Year, According to Dallas-Fort Worth Film Critics
North Texas film critics loved Guillermo del Toro's latest, the fantasy romance The Shape of Water.
Guillermo del Toro's big-hearted girl-meets-beast fable The Shape of Water has been named the best film of 2017 by the Dallas-Fort Worth Film Critics Association. Del Toro also got the nod for best director in the poll of 34 North Texas journalists. (Full disclosure: Todd Jorgenson, the association's president, is the film critic for D Magazine.)
For her role in that movie as the solitary, mute custodian who falls for the creature from the government experiment fish tank, Sally Hawkins was voted the year's best actress. Gary Oldman was recognized as best actor for playing Winston Churchill in Darkest Hour.
Critics voted Sam Rockwell (Three Billboards Outside Ebbing, Missouri) best supporting actor, and Allison Janney (I, Tonya) best supporting actress. Pixar's Coco was named the best animated film, the art world satire The Square best foreign-language film, and the Syrian war documentary City of Ghosts best documentary. Greta Gerwig won for her screenplay for Lady Bird, while The Shape of Water's Dan Laustsen won for best cinematography.
The Russell Smith Award, named for the late Dallas Morning News critic and given each year to a standout independent film, went to Sean Baker's The Florida Project, a dreamy slice-of-life drama about poverty and beauty in a seedy motel on the outskirts of Disney World.
The DFW Film Critics Association's 10 best films of the year are listed below. Past that, the rest of the runners-up.
The Post
Call Me By Your Name
Get Out
Dunkirk
I, Tonya
The Florida Project
SUMMARY OF AWARD WINNERS
2017 Dallas-Fort Worth Film Critics Association
(Choices listed in order of votes received)
BEST PICTURE
Winner: THE SHAPE OF WATER
Runners-up: THE POST; LADY BIRD; CALL ME BY YOUR NAME; GET OUT; DUNKIRK; THREE BILLBOARDS OUTSIDE EBBING, MISSOURI; I, TONYA; THE FLORIDA PROJECT; DARKEST HOUR
BEST ACTOR
Winner: Gary Oldman, DARKEST HOUR
Runners-up: James Franco, THE DISASTER ARTIST; Daniel Day-Lewis, PHANTOM THREAD; Timothee Chalamet, CALL ME BY YOUR NAME; Tom Hanks, THE POST
BEST ACTRESS
Winner: Sally Hawkins, THE SHAPE OF WATER
Runners-up: Frances McDormand, THREE BILLBOARDS OUTSIDE EBBING, MISSOURI; Margot Robbie, I, TONYA; Saoirse Ronan, LADY BIRD; Meryl Streep, THE POST
BEST SUPPORTING ACTOR
Winner: Sam Rockwell, THREE BILLBOARDS OUTSIDE EBBING, MISSOURI
Runners-up: Willem Dafoe, THE FLORIDA PROJECT; Richard Jenkins, THE SHAPE OF WATER; Armie Hammer, CALL ME BY YOUR NAME; Woody Harrelson, THREE BILLBOARDS OUTSIDE EBBING, MISSOURI
BEST SUPPORTING ACTRESS
Winner: Allison Janney, I, TONYA
Runners-up: Laurie Metcalf, LADY BIRD; Mary J. Blige, MUDBOUND; Holly Hunter, THE BIG SICK; Octavia Spencer, THE SHAPE OF WATER
BEST DIRECTOR
Winner: Guillermo del Toro, THE SHAPE OF WATER
Runners-up: Greta Gerwig, LADY BIRD; Christopher Nolan, DUNKIRK; Steven Spielberg, THE POST; Jordan Peele, GET OUT
BEST FOREIGN LANGUAGE FILM
Winner: THE SQUARE
Runners-up: THELMA; BPM; FIRST THEY KILLED MY FATHER; IN THE FADE
BEST DOCUMENTARY
Winner: CITY OF GHOSTS
Runners-up: JANE; AN INCONVENIENT SEQUEL; EX LIBRIS: THE NEW YORK PUBLIC LIBRARY; LAST MEN IN ALEPPO
BEST ANIMATED FILM
Winner: COCO
Runners-up: LOVING VINCENT
BEST SCREENPLAY
Winner: Greta Gerwig, LADY BIRD
Runner-up: Guillermo del Toro and Vanessa Taylor, THE SHAPE OF WATER
BEST CINEMATOGRAPHY
Winner: Dan Laustsen, THE SHAPE OF WATER
Runner-up: Roger Deakins, BLADE RUNNER 2049
BEST MUSICAL SCORE
Winner: Alexandre Desplat, THE SHAPE OF WATER
Runner-up: Hans Zimmer, DUNKIRK
RUSSELL SMITH AWARD (best low-budget or cutting-edge independent film)
Winner: THE FLORIDA PROJECT