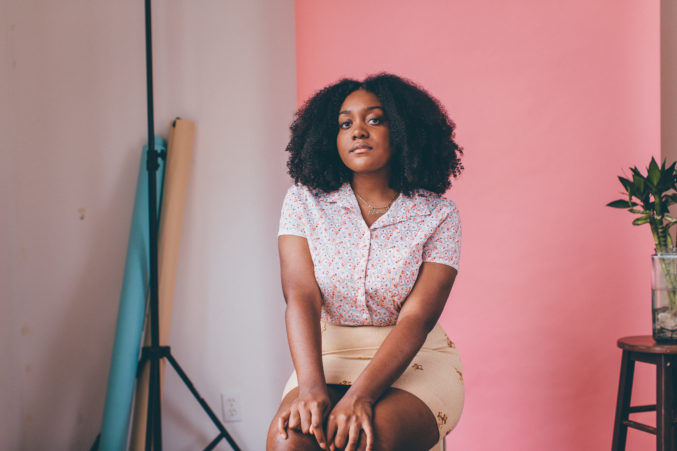 Things To Do In Dallas This Weekend: Nov. 10 – 12
A new venue opens in Deep Ellum, a new market opens in Oak Cliff.
Friday, Nov. 10
6:30PM: A group of showroom galleries opens on Jefferson near the Oak Cliff Cultural Center and the Texas Theatre, and they're worth looking into, as both co-working-space lingo and suggestions of indigenous live music featuring handmade instruments show up in the beginnings of its online presence. Mercado Artesanal will offer "one-of-a-kind original art, sculpture, jewelry, textiles and decorative home and corporate gifts, personally selected by our team, that reflect the rich culture and history of Latin America from Mexico to Argentina." Edén Soto Alva runs communications for the shop, and she says price points range from $5 to … about $150k. Admission to the showrooms is free;  register here.
7PM: You might've heard about this Glossier pop-up shop situation. It is uniting makeup fans of polar opposite sensibilities in a way few other brands have done. Suddenly a word describing a finish once relegated to 90s pop stars is on even the matte-est lips. The brand is just kind of hypnotic. If not for the dreamy soft pinks it'd be a little scary. You can try them out after dark (not in the dark! though that's a more intriguing idea) from 7-9PM if you RSVP here.
7PM: The latest young watchkeeper on Chicago's South Side: Fatima Warner, called Noname. Her intimate first tape got the endorsement of Ms. Lauryn Hill for unflinching verses on loneliness and violence. "Too many babies in suits," she states plainly on "Casket Pretty." Trees.
8 PM: This Kurt (Vile) and Courtney (Barnett) helm a post-jaded kingdom of alternative rock's heirs with the strength of her writing and the ease of his delivery on a new collaborative record. They tour with a backing band that features members of Warpaint and Sleater-Kinney. McFarlin Auditorium.
Saturday, Nov. 11
2PM: Tauba Auerbach has 3D-printed parts for fictional machines, designed psychedelic album sleeves for Mexican Summer artists, and helped artist Glasser create a functional organ built for two people, with one pumping the air that supplies the other's playing. Born in San Francisco and based in New York, she comes to close out the Nasher's 360 Speaker Series with a presentation on her use of multiple venues, especially publication design, to embrace possibilities outside genre and medium. Nasher Sculpture Center. 
8PM: Canton Hall celebrates its grand opening in Deep Ellum, with gentle harmonizers Grizzly Bear topping the bill and Austin's classic voice Molly Burch opening for the band. All you need to know is here.
8PM: Nearby at that venue's sister, Trees, ticketholders for Beverly Hills-made, controversy-stoking headcase Ariel Pink get a preview of his forthcoming record Dedicated To Bobby Jameson at his show — but also via digital download with the ticket.
10PM: Tim Sweeney's fringe house/techno/disco show Beats In Space has aired on WNYU 89.1 since 1999. He's at The Nines with Lovefingers.
Sunday, Nov. 11
9PM: Dancing in a club to song after song about chasing or losing the person you love in the mix of nightlife and vanity is so twisted. And yet, the saddest tender club night that could ever be staged — All Drake Everything at RBC — always fills to the brim.