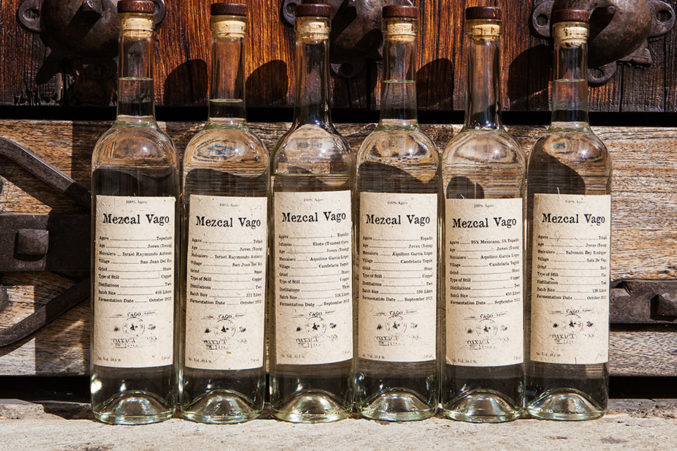 Things To Do In Dallas This Week: Nov. 13 – 16
Have everything at once: dinner and cumbia or dinner and jazz, make money while helping the planet, draw up a festival of a regular night.
Saturday was a crush in Deep Ellum, requiring the best kind of contingency: room to hold a glut of options. Residual schedule Tetris from Austin's canceled Sound on Sound Fest sent French electropop act Yelle and Noname through Dallas on Friday before heading south. Saturday, though, Dallas hit the jackpot.
Promotions, events and marketing company Margin Walker alone pushed Ariel Pink at Trees, Cults at Club Dada, Grizzly Bear at Canton Hall for the venue's grand opening, and Tim Sweeney, whose radio show Beats in Space has aired on WNYU every single week since the fall of 1999 and is beloved across the country, at The Nines. Elsewhere, ethereal talent Kennedy Ashlyn's set as SRSQ was to be swallowed at Armoury DE nearby, posted to begin at 12:15 a.m. Saturday was a dramatic example of what is to come: the level of competition between shows is growing with Margin Walker's presence, even within its wheelhouse.
At the last minute, organizers who hoped to catch after-partiers from these other big ticket shows waived the $15 for Tim Sweeney and posted on Facebook for all to hop over sans fee. They did, but Los Angeles-based DJ Lovefingers, almost as well-known in the realms of underground house/disco and techno, spun fire for a handful of people. Meanwhile at It'll Do Club, an outlying factor outside Margin Walker's bounds: Kerri Chandler had been slated to appear, but became injured and canceled, unbeknownst to some ticketholders confused since there was no sign of a call-off in the Facebook event. (Chandler posted the evening of the show that he was sorry and would reschedule, but those organizers apparently knew at least five days before and announced elsewhere online without updating the event itself.)
If there's any hope of some standard-bearing, coordinating mechanism at this point to keep things fair for promoters, acts, and fans alike, it's Margin Walker, who can afford, it seems, to play fair, and who seemed interested in curating a whole night for concertgoers, urging followers (and Grizzly Bear) to head to The Nines in time to catch Sweeney. In the center of all this, though, let it not be forgotten: Dallas-based SRSQ would've made a striking first-opener for Ariel Pink. Or Cults for that matter, perhaps on a Friday night.
The newly opened Canton Hall is one place where all these ultimately good-problems-to-have will play out. If anyone thought for a second there wouldn't be enough shows to warrant another sanely-run space, well, see above. If only it were to each club's benefit to rethink festivals and stagger sets each weekend with the same cooperative mindset. After all, some would argue the choices offered this past Saturday across the grid are much preferable to Oaktopia's lineup the Saturday after. And if they don't think so, it may be because they missed a few sets in the overlap.
Monday, Nov. 13
Leading off, again with Margin Walker: Japandroids and Cloud Nothings play Club Dada. 7 p.m.
Tuesday, Nov. 14
Louisiana-learned sax player S-Ank Rasa leads a jazz improv jam at Deep Ellum Art Company. Food trucks help you fold dinner into the rest. 8 p.m.
Another worthy dinner plan: Lowbrow Collective plays guitar-driven cumbia at Independent Bar and Kitchen. Reservations guarantee you a seat. 7-10pm.
Annie Leibovitz's photographs for Rolling Stone helped usher in an era of nuanced, then softer, culture of celebrity which pinnacled with last year's inclusive and modestly-costumed Pirelli calendar. She's at McFarlin Auditorium at 7:30pm — good luck finding tickets.
Wednesday, Nov. 15
Puerto Rican art collective MAOF (Materiales y Oficios, or materials and crafts) has an idea for the ages:  saves discarded trees and repurpose them for sustainable art and design projects. They're sharing ideas on how artists can make a living as woodworkers to benefit the planet and secure their own livelihoods in Room B600, basement level of the Owen Arts Center on the SMU campus. 7pm. This is part of SMU's Visiting Artist Lecture series; MAOF is sticking around to rally for relief efforts for Puerto Rico at a gathering Friday at Life in Deep Ellum. Find out more here.
If a band "sounds like The Cure" it's hardly ever Pornography-era Cure. That's why Richmond, Virginia's doomy Shadow Age is worth seeing at The Nines.
Annie Baker won a Pulitzer for The Flick, her evocative and funny peek into the day-to-day lives of movie theatre employees — the ones who sweep popcorn from the aisles and memorize the credits. Now Baker's intimate gaze rests on a young couple in an insecure phase of their relationship, who find themselves at a haunted inn the weekend after Thanksgiving. See John at 7:30pm; Undermain Theatre. Alec Petsche talked to director Bruce DuBose and found the production's been two years in the making:
Annie Baker's Thanksgiving Retreat John Gives Ghosts Second Billing
Thursday, Nov. 16
Despite the rosemary, the $5 cocktail at Expo Park mezcaleria Las Almas Rotas tastes very pink, even if you're new to mezcal. It's so much better to get to the point and take it straight. (Only recently do I know this via a sampling a bottle from Guadalajara that took three hours, somehow, to reach the blood, a long-term companion if there is one.) A Mezcal Vago happy hour helps the uninitiated pace this all correctly and with the validator of patient knowledge. Consultation begins at 5:30 pm.
The encompassing, ritual-worn sound of The Angelus comes to Armory DE on occasion of Lord Buffalo's headlining set. Free show begins at 9 p.m.