A charming but spooky bed and breakfast in Gettysburg, Pennsylvania hosts two young people struggling to hold their relationship together in a new play by Pulitzer Prize winner and MacArthur Genius Annie Baker. On at Undermain Theatre through Dec. 10, John is set during the Thanksgiving holiday and positions its characters to contend with the mystical on top of everything else.
Audiences are welcomed into a run-of-the-mill tragic bed and breakfast, as the character Elias would say. Thousands of knick-knacks watch you from the walls and tables, but opera music and floral wallpaper from your grandma's guest room warm it up just enough to stay in the physical present. And the characters never leave this one location, the intersection of private and public, the permanent and the temporary; that space between a home and a hotel that makes B&Bs so intriguing.
The production had been in the works for a while, says director and Undermain cofounder Bruce DuBose.
"I did want Dallas to have an opportunity to experience this play and had been in negotiations for the rights to it for two years with [Baker's] reps at Samuel French," DuBose says. "In fact, they contacted me shortly after our production of Baker's play, The Flick, and sent me an early draft of John to see if we'd be interested."
In John, tone shifts with great frequency. Readings of H.P. Lovecraft and stories of limbs piled so high they block windows give way to cutesy made-up tales that, despite best efforts, don't cure the moment and instead transform into relationship-destroying arguments.
We know the place is haunted, but never how or by what. The spiritual is always just beneath the surface in John, a name shared by two specters implicated in the play. Baker treasures minutiae so viewers stay attached to the characters rather than the ambiguity of the hauntings.
"Ms. Baker is one of the few dramatists interested in that part of our lives which consists of mundane and repetitive tasks, often performed in silence or contemplative moments we experience in solitude," DuBose says. "These are present in John. By exploring them as scenes, she is elevating a part of our existence that binds us all together in our humanity."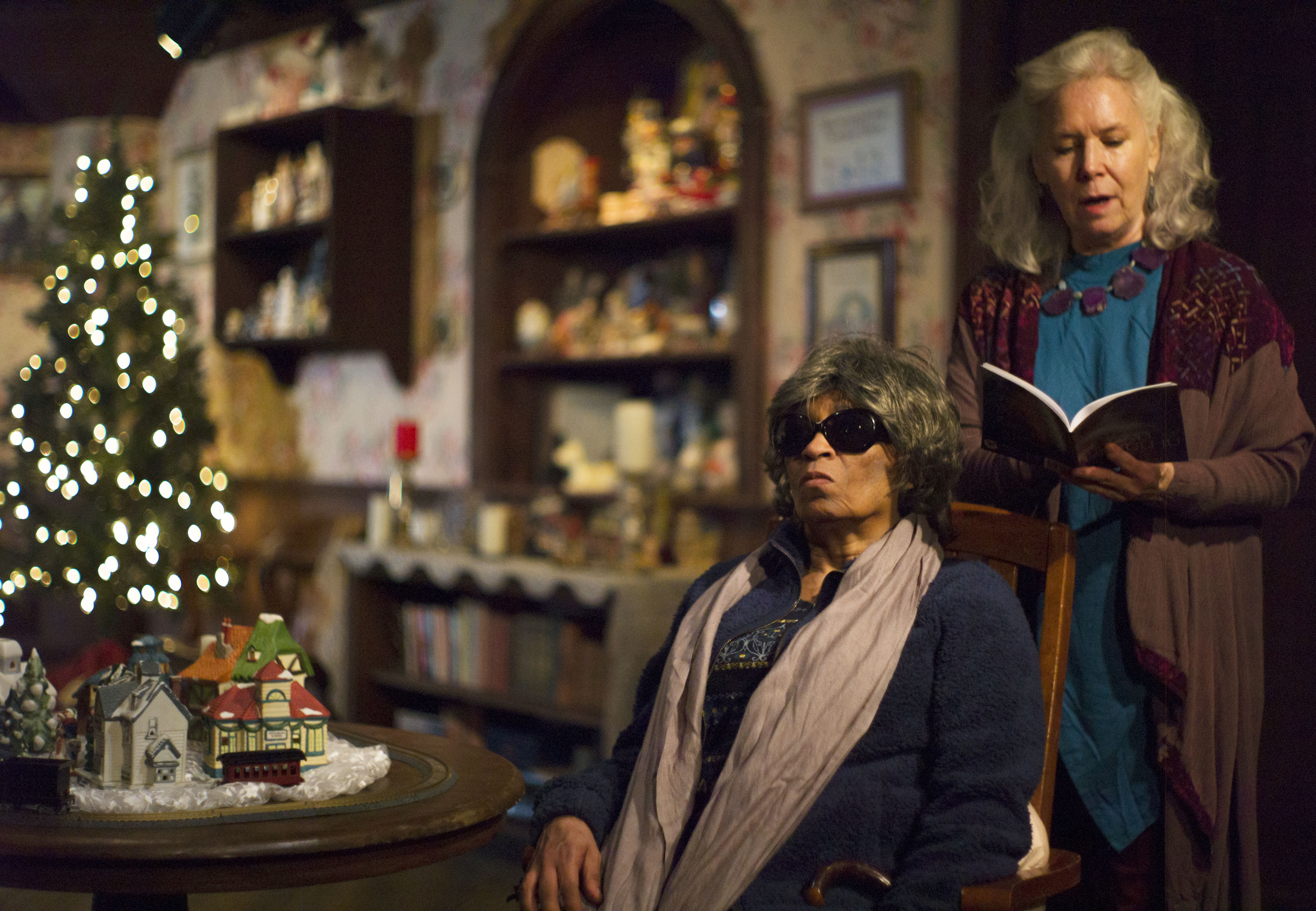 The quieter, more subtle eccentricities of Elly Lindsay's inn mother Mertis are never overshadowed by Rhonda Boutté's half-kooky, half-enlightened blind friend Genevieve. As for the couple, an off-kilter chemistry is key. Elias (Scott Zenreich) shuts down Jenny's (Olivia de Guzman) playfulness as she tries to make their relationship work. He comes off as a lousy boyfriend but not a monster. The result is a believably unbalanced relationship; Elias' rudeness and anger are overt. The very good reasons why Elias is so horribly unpleasant do nothing to make us like him more. Although, he makes us laugh.
"I'm enjoying the surprised laughter of the audiences and it's the component of the production we may have worked most on, keeping the right tone to allow people that release," DuBose says.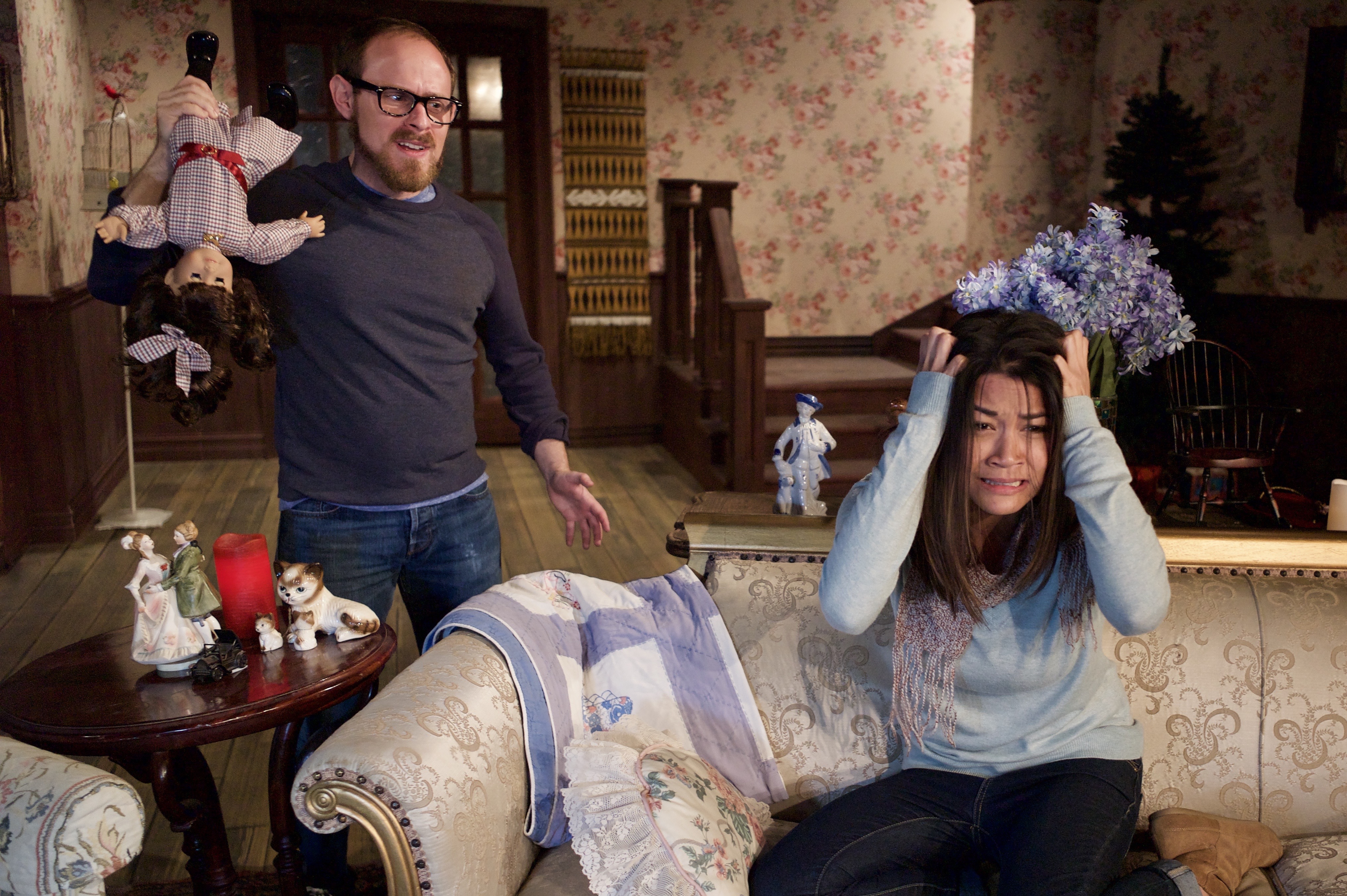 Get the FrontRow Newsletter
Get a front row seat to the best shows, arts, and things to do across North Texas. Never miss a beat.