For 30 years Dallas VideoFest has shown work by lauded filmmakers alongside debuts by first-timers, thanks to a small team with co-founder Bart Weiss at its helm. For a sparse yet devoted audience over the weekend DVF showed 15 feature-length documentaries and a block of short docs as part of DocuFest. All these were seen on one screen at Studio Movie Grill's Northwest Highway location.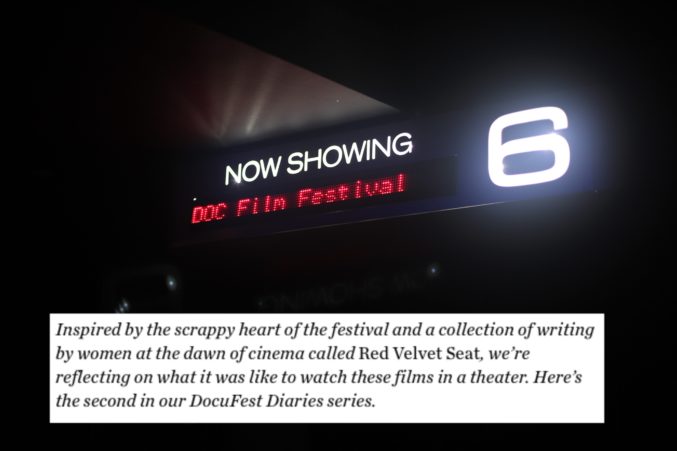 There should be a word for the anticipation felt upon arriving twenty minutes early to an off-time VideoFest screening, just in case. It's a kind of hopeful ritual to linger near the ticket table before the theater's cleared for seating, watching for a prohibitive amount of people to show up any minute and get in on whichever rare and anticipated selection the programmers managed to secure. This curious frustration in finding seats unfilled (where is everyone?) becomes a comfort in feeling a little bit special, that so much work would be done to bring this film to a few who came to savor it (here is everyone!).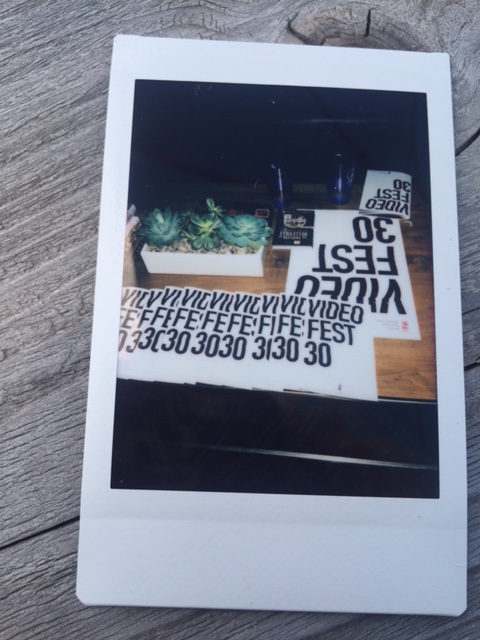 Among the everyone on Saturday who made it to Studio Movie Grill for an 11 a.m. showing of Frederick Wiseman's Ex Libris: The New York Public Library was a friend who'd moved pieces of a casino stage around in Oklahoma until 4 a.m that morning. Neither of us ordered food. We sat at the threshold of a Dallas-to-NYC flight time — three hours and seventeen minutes — through the eyes of one of America's greatest living filmmakers, with a giant Pepsi and black coffee.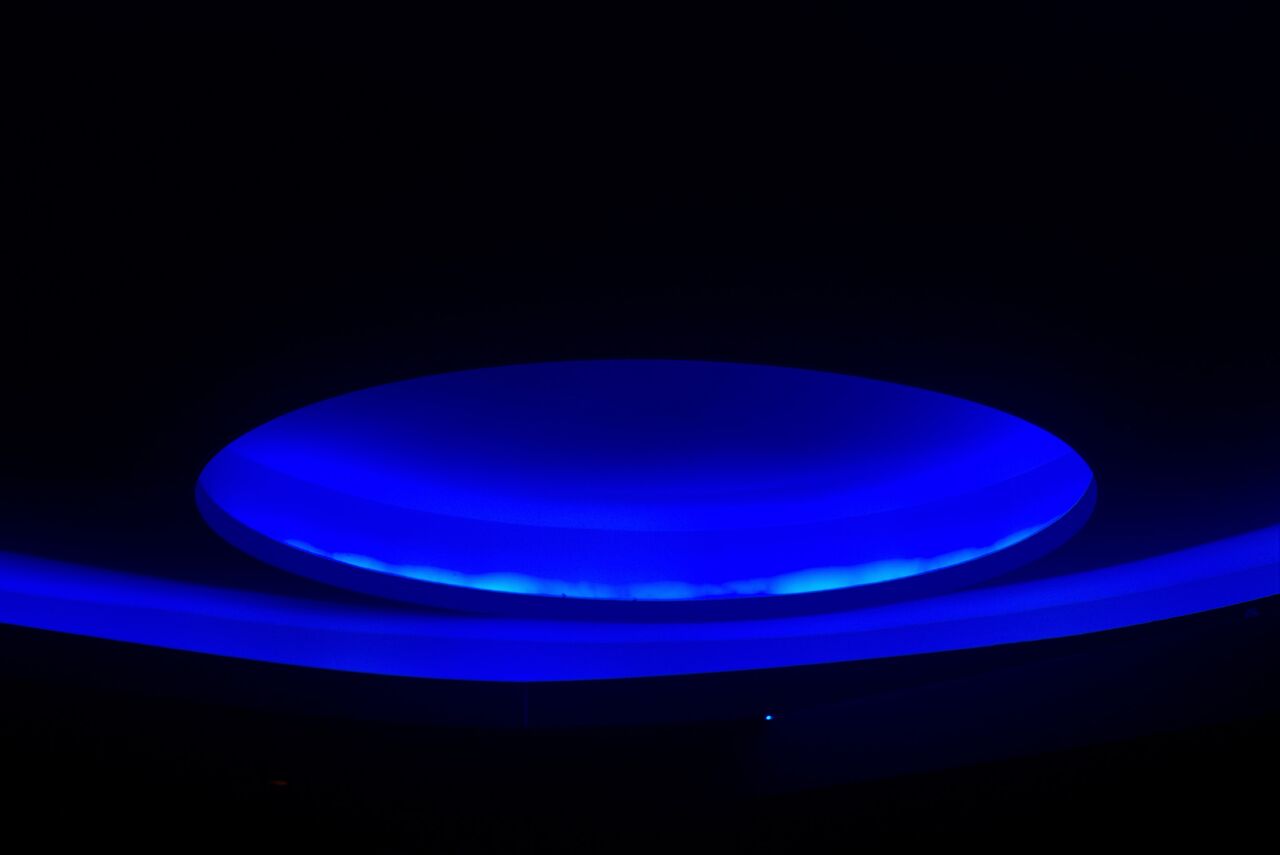 As the lights inside this blue-glowing laser tag venue of a theater went down, it all was sacred: the gloss of the programs, the dirty cupholders, our being there, somehow, landlocked between the coasts.
—
It was at Dallas VideoFest 26, four years ago this week, when I heard a female director speak in person for the first time. There was an extra pass lying around at KERA. I felt rich. Bart Weiss introduced Diana Whitten's Vessel on a Thursday night. This screening was barely happening, he explained. The documentary we were about to see was still unmixed. I looked around the theater in the newly opened Alamo Drafthouse in Richardson and saw mostly women. The film was about a group that provided safe abortions on ships in waters between countries, between laws. They called themselves "Women on Waves." Their story reached Dallas just as abortion restrictions were moving fast through the Texas Legislature.
The film's constant and necessary use of water communicated nurture, a visual idea that felt new to sharp-edged discourse on reproductive rights. There was affecting intimacy in hotline voicemail messages from women around the world whose futures hung in the balance. One heard she should drink bleach to terminate her pregnancy. She was calling to find out how much.
Whitten was uncomfortably transparent in her portrayal of the group's leader, Dutch physician Rebecca Gomperts, who herself became pregnant during Women on Waves' intense guerrilla media campaign. She represented the duality many pro-choice activists face as they start families. And she showed some contradictions innate to being a figurehead, those questions of ego that arise with the need to be loud and demand attention to one's personality in the name of furthering a cause. I wondered how the director mediated Gomperts' Type-A energy and remained somewhat objective during the production. I got to ask her in the Q&A after the film. I'm not really objective, she explained. During production Whitten started to view herself as a partner in Gomperts' efforts. After all she'd witnessed, there was nothing else to do.
Vessel's message did travel after that early Dallas screening in 2013; it premiered the following spring at SXSW where it won both the Special Jury Award and the Audience Award for Documentary Feature.
—
"One of the things, perhaps so far, the only thing, to be said for the film that can be heard as well as seen is that it puts the audience in its place, reduces it to the condition of being neither seen nor heard," Dorothy Richardson writes in 1928, for a series of essays called Continuous Performance. She foresees a manual of etiquette for cinema-watchers' behavior — the shhh reminder before a feature begins — with half relief, and half sadness. Richardson was witnessing a moment before spectators were given a set of rules. A woman's presence was made known, she insists, in reacting to the screen, not just in the images of starlets glimmering from it. Talkers and laughers and criers could be annoying. Richardson concedes this. But she finds a certain collaborative nature in audience response that could go away if emotive displays were constricted with a written list of instructions on how to watch. She proposes instead a film called A Mirror of Audiences. "With many close-ups," she writes.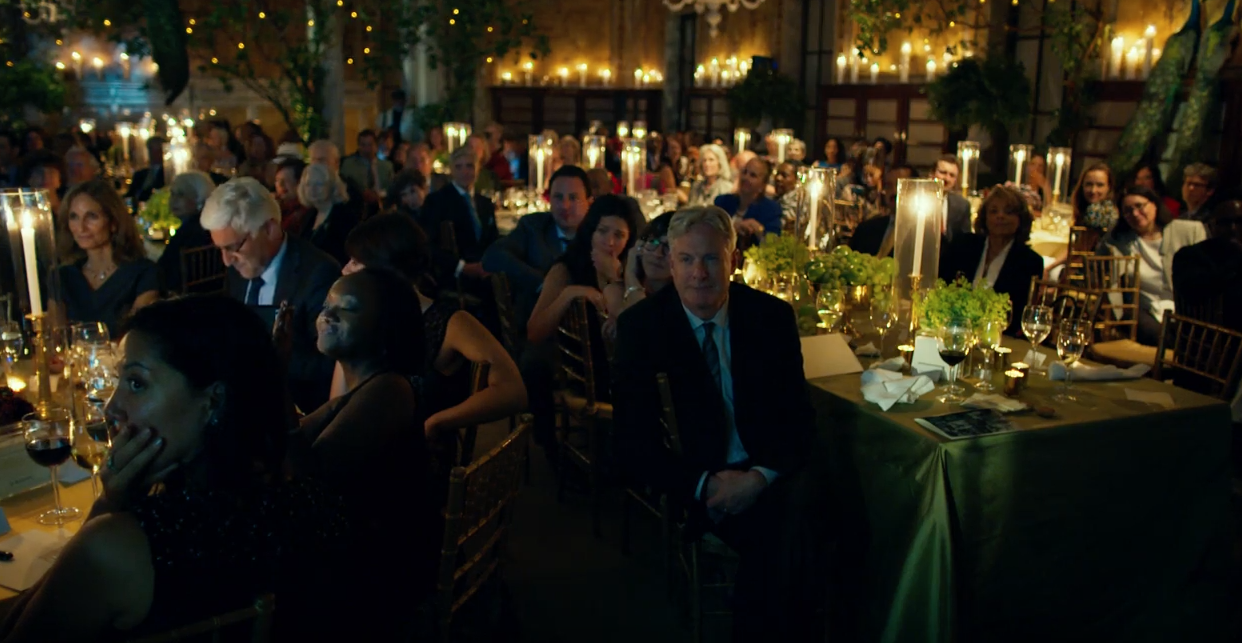 Frederick Wiseman's gaze on watchers is famously lingering. Long shots in his films are listening sessions; they let energy unfold, sometimes in a very slow build. The quickest cuts of John Davey's camerawork for Ex Libris are hide-and-seek interludes in the open stairwells of New York Public Library's main branch. A young woman raises her camera to take a photo. We see a stranger in her eyeshot on the opposite stairwell taking a photo of something (someone?) else. People pass through, momentarily caught, then disappear. The hallways are sparse, letting the space of the Stephen A. Schwarzman Building echo in its largesse. But there appear tables and conference rooms full of focused patrons. We see brown, black, white faces intent on microfiche, books and letters. The hands of patrons without sight move over Braille as they do in Wiseman's 1987 film Blind, becoming windows like eyes. And then as library presenters and special guests like Patti Smith and Ta-Nehisi Coates speak uncut for NYPL programs, their words are punctuated with faces watching, with their listening, even their dozing.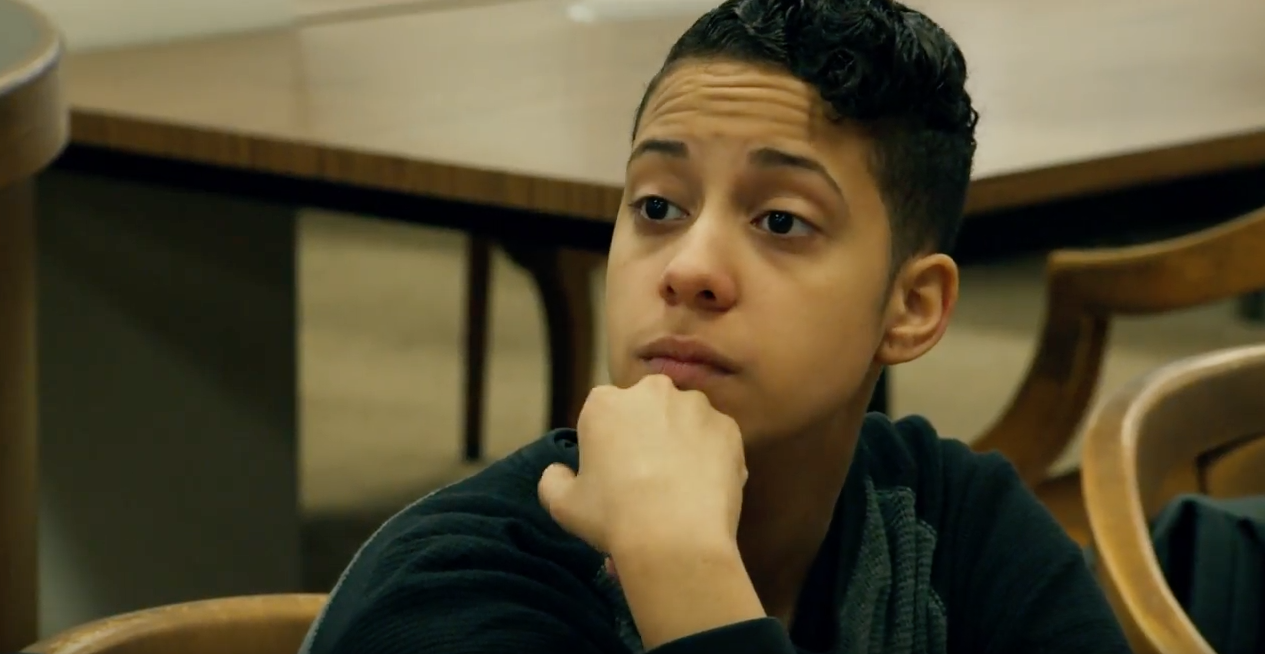 Patrons of the library system in New York City — the understood everywhere — are the blessed audiences of history, in Ex Libris. And they are not passive participants. There's a scene in which a group of senior citizens book-club Gabriel García Márquez's Love In The Time Of Cholera. One member suggests the book is about unrequited love. Unable to contain her recognition of this idea, a woman sitting next to the speaker raises her hand emphatically, exploding a grin. I laugh and mimic her in the theatre, turning to my friend who does the same, transcending so much time and space in a wordless chain of enthusiasm.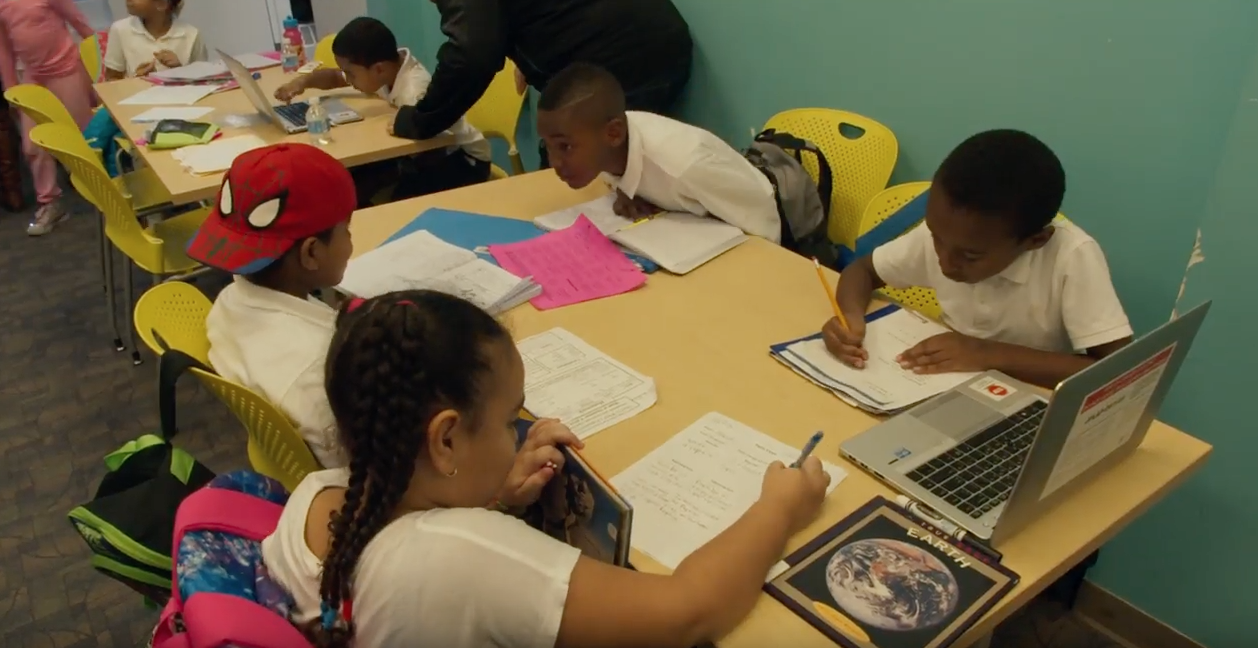 Is the act of movie-watching ever really solitary? Whether the film is fiction or nonfiction, our senses are educated and our speech newly informed. If we watch alone, surely we'll share something later from the film in conversation; if not, some alteration of our psyche manifests to be passed on in another way. After Ex Libris my friend and I stepped outside into stark sunlight. I needed warmth and he needed two cigarettes. We grasped at the trove of words and images contained in the film, our memories already a sieve: second-hand quotes from James Baldwin, Phyllis Wheatley, Greil Marcus; a reference to Diego Rivera's use of the library's archives for inspiration.
We'd communed with so much. The day was young to be so heavy with gratitude — for the library, for Wiseman, and for VideoFest, itself a thousand libraries expanding from both its films and the people who come to watch them.
For example: I noticed Dallas arts matriarch Vicki Meek on the same row as me the next day for a screening of a doc about Thelonious Monk. I moved into the open seat next to her. She offered me some popcorn but I had in my mouth a piece of butterscotch hard candy from a kid who was selling it rogue outside the theater. UTA student and music writer Nnenna Ijomah joined us, too, and her reflections on Thelonious Monk: Straight, No Chaser are here.
We swooned and sighed alternately during the film at Monk's music and his troubles, nudging each other at points. In the absence of something that felt important I asked Vicki — Hadn't pianist Mary Lou Williams taught Monk? She had, Vicki said, reminding me of an episode of her radio show on WRR 101.1 FM, "Jazz At Fair Park," dedicated to Williams' work. "She never gets her due."
But on Vicki's show, and at this film festival, she did – off the screen, in the seats.
Get the FrontRow Newsletter
Get a front row seat to the best shows, arts, and things to do across North Texas. Never miss a beat.