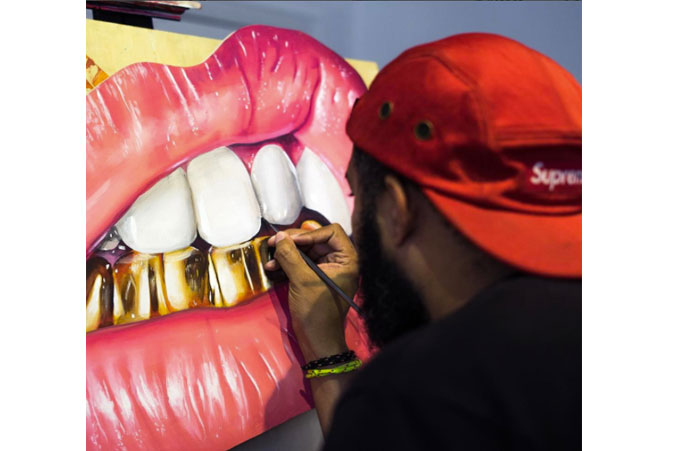 Jeremy Biggers, Also a Great Illustrator of Longform Essays
The Dallas artist has some impressive new art featured in a Bleacher Report feature on Colin Kaepernick.
Over at Bleacher Report today, Rembert Browne went long on Colin Kaepernick, the unsigned NFL quarterback whose decision to kneel during pregame renditions of the national anthem put him at the center of a debate over race, state violence, politics in sports, and what it means to be American. It's a good piece, and is worth a read.
Equally worth noting is the striking illustration at the top of the story, a depiction of Kaepernick pin-cushioned with arrows, à la the martyred Saint Sebastian, standing in the middle of a highway surrounded by a desolate landscape. It's by the hardest-working artist in Dallas, Jeremy Biggers, a painter, designer, and director who graced the pages of D Magazine earlier this year. Go ahead and add "online magazine illustrator" to his lengthy resume.