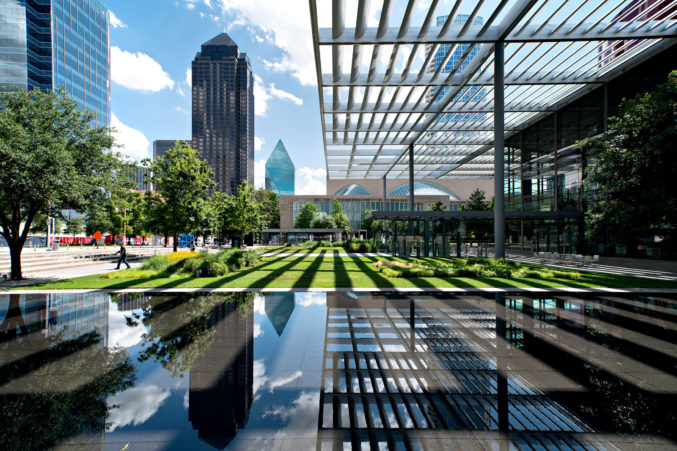 Give the City Your Hot Culture Opinions
Dallas is developing a new cultural plan, and wants people to weigh in on everything from the renaming of public parks to funding for arts organizations.
The city is rewriting its cultural plan, a long overdue undertaking important enough that it's only mild hyperbole to call it a battle for Dallas' artistic soul. It's also a battle for control of the city's pursestrings, and which artists and organizations get public money. The finished product will serve as a sort of policy guide for everything from the renaming of public parks to the maintenance of art institutions.
This is all to say that you have a right to weigh in, and the Office of Cultural Affairs is encouraging you to do so. The first of four meetings seeking public input on the cultural plan update is tonight at the Dallas Museum of Art, where performances by Dallas Children's Theater and Dallas Black Dance Theatre, as well as the opportunity to win free tickets and eat free food, should serve as further enticement. If you can't make it tonight, you'll have other opportunities to give City Council members, Dallas officials, and local movers and shakers in arts and culture a polite piece of your mind. Here are this week's four meetings:
Monday, Sept. 25, 6 to 8 p.m. at the Dallas Museum of Art
Tuesday, Sept. 26, 6 to 8 p.m. at Dallas Children's Theater
Thursday, Sept. 28, 6 to 8 p.m. at Walnut Hill Recreation Center
Saturday, Sept. 30, 10 a.m. to noon at Red Bird Mall
Several other public meetings on the cultural plan are on deck throughout the month of October.
So if you've got hot takes on the renaming of the Public Space Formerly Known as Lee Park, ugly public art, underfunded culture organizations, diversity in the local arts, or anything else related to local culture, now's your chance.
Cooking up the city's first cultural plan since 2002 is expected to take the better part of a year, with a finished plan due in 2018. Go to dallasculturalplan.com for more info on all of the above.