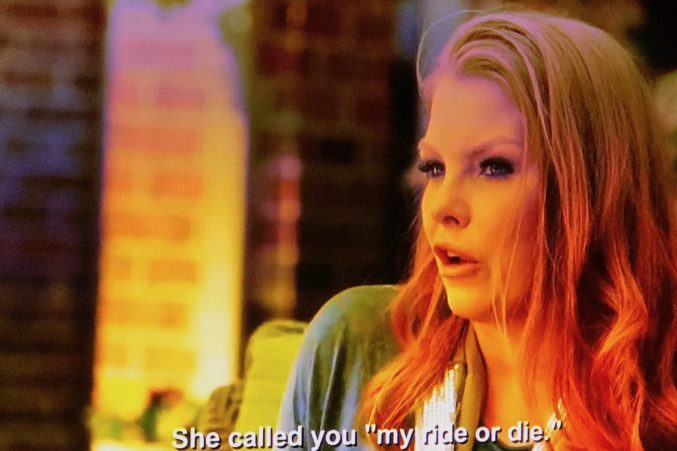 Real Housewives of Dallas, Ep. 3: Everyone Makes Up. Nobody Fights.
A Kroger ad was more dramatic than this episode. Boneless pork half-loin for $1.49, anyone?
When Kameron Westcott mentioned she and her family are headed to a Mexican restaurant where they only speak Spanish, I got so excited. "Wow!" I thought. "Are they going to take their kid to a legit taqueria in Dallas and really show Real Housewives viewers a part of Dallas other than Uptown and Addison? Am I about to watch this kiddo down some lengua tacos? Will they sit on a curb after paying cash for tacos and chug verde sauce together?
Nah. They walked into Meso Maya, right across from the Perot Museum. They have "skinny eggs" on their brunch menu for chrissakes.
Meanwhile, in StephanieLand, it's worth spending tens of thousands of dollars on a Halloween party with a chandelier graveyard to get back at her husband for dropping five million on a house without her permission. That'll teach him?
Cut to LeeAnne and Brandi visiting Ida Claire in Addison. There are hushpuppies on the table, but they don't eat them. How do you not eat a hushpuppy? This devastates me more than the news that Brandi wants to make friends with Stephanie devastates LeeAnne. And it really seems to devastate LeeAnne.

This is the real problem for the women of Real Housewives of Dallas: They do not eat the food presented to them. These ladies are just fungry. If they would just eat a damn hushpuppy, all this crap about "Stephanie is two-faced" and "I can't believe you posted photos of you with another friend on The Instagrams" would end and everybody could be friends. Hushpuppies for President.
When Brandi and Stephanie finally meet, they greet each other with matching whisper-talk. It's a meek-off. By the time they start talking to each other, you're cranking the volume up on your TV screen to even hear them whimper at each other.
Brandi's main complaint: Stephanie started to hang out with Cary Deuber. And then Cary Deuber did the UNTHINKABLE: she called Stephanie her "ride or die" on The Actual Internet.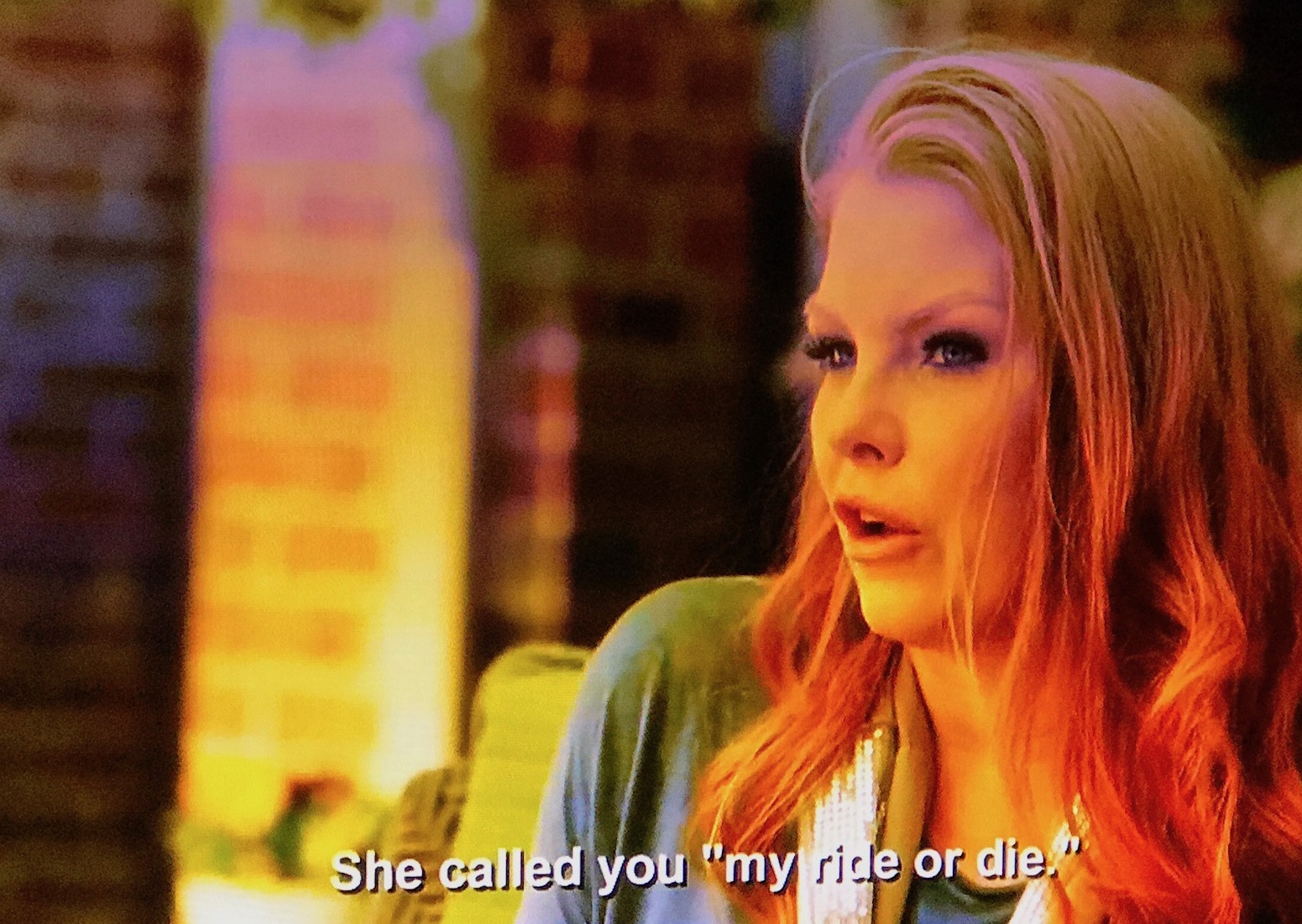 Stephanie said, "You hurt me, too." And then Brandi got so mad, her eyeballs disappeared and she became Simon from The Prophecy.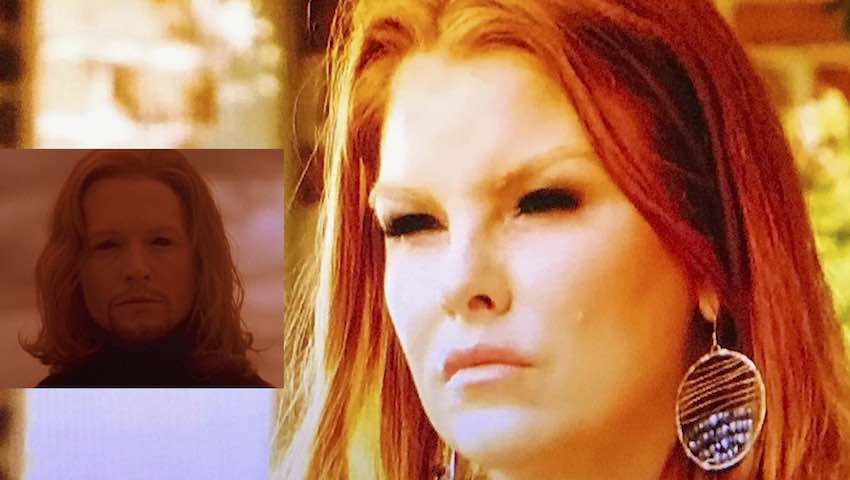 Then they hug and make friends. Without yelling. Ladies, we need more yelling in this season if we're gonna get RHOD renewed. Your fights can't be about basically nothing and then also not result in explosions before you make up. You get one or the other: Fight about nothing and scream your face off and maybe break something before you hug (see: Vicki Gunvalson about everything), or fight about something huge and hug it out whilst completely naked, sobbing in a pool (see: Bethenny Frankel).
At least LeeAnne is trying to save the show by inserting drama. She goes to her therapist and says she's going to wear a two-face costume to Stephanie's Halloween party. Her therapist says, "No. Do you have to?" Yes. Yes, she has to. We need a fight in this episode.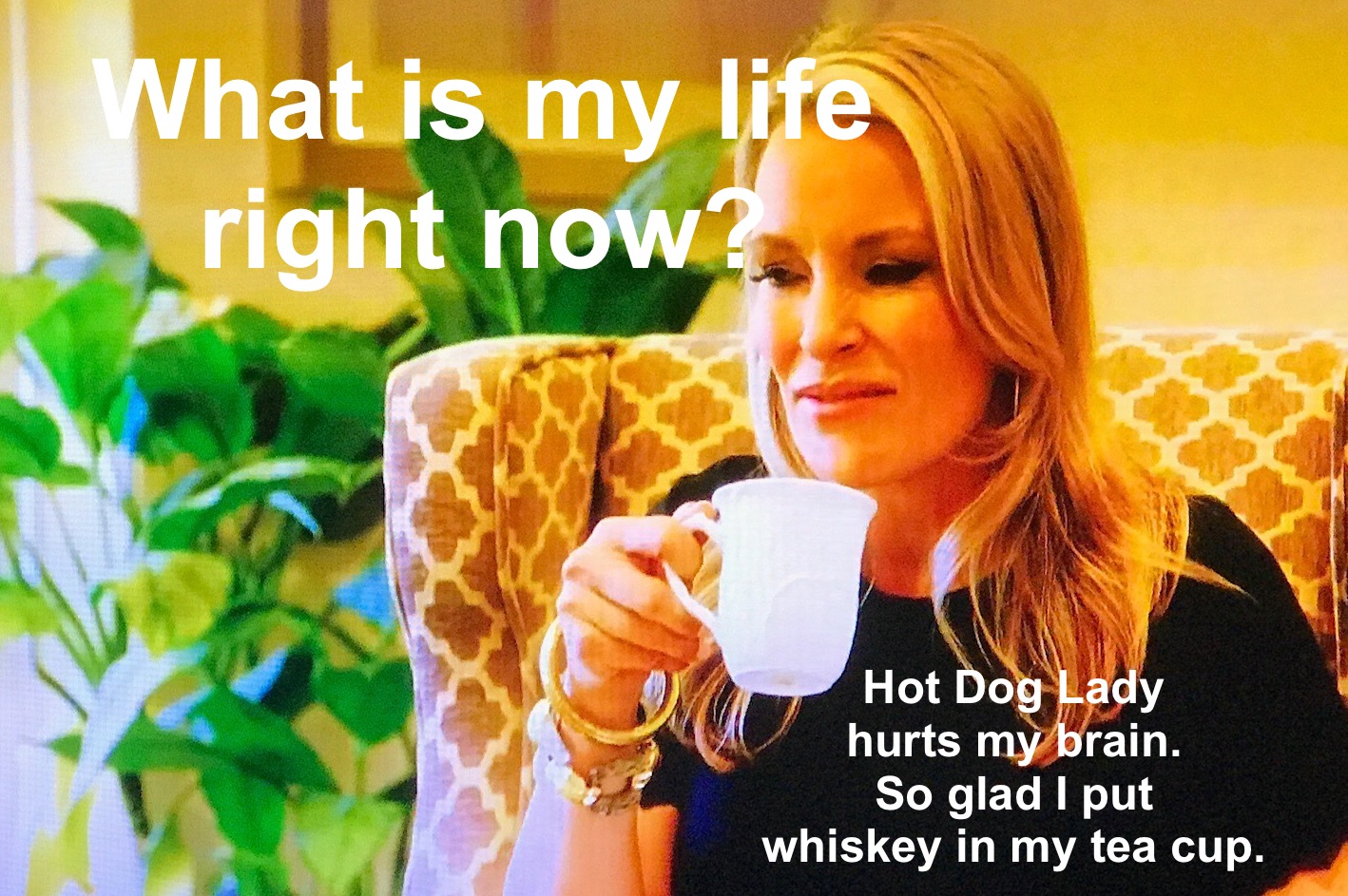 LeeAnne shows up to the Halloween party in a costume that should create a huge fight on any good Real Housewives show. Stephanie decides not to explode. Bravo can't possibly renew this if you can't throw a glass bottle at someone's head when they show up at your party in a You Are A Jerk costume.
Cary Deuber shows up as a naked tiger. Nobody tries to fight her or shame her for looking awesome. We're so screwed. This show is over.

Meanwhile, D'Andra doesn't understand why she is on the show. She complains to Kameron, "It's like drama, drama all the time. Like, let's have as much drama as we can." Yes, exactly, D'Andra. That's the whole thing with this show.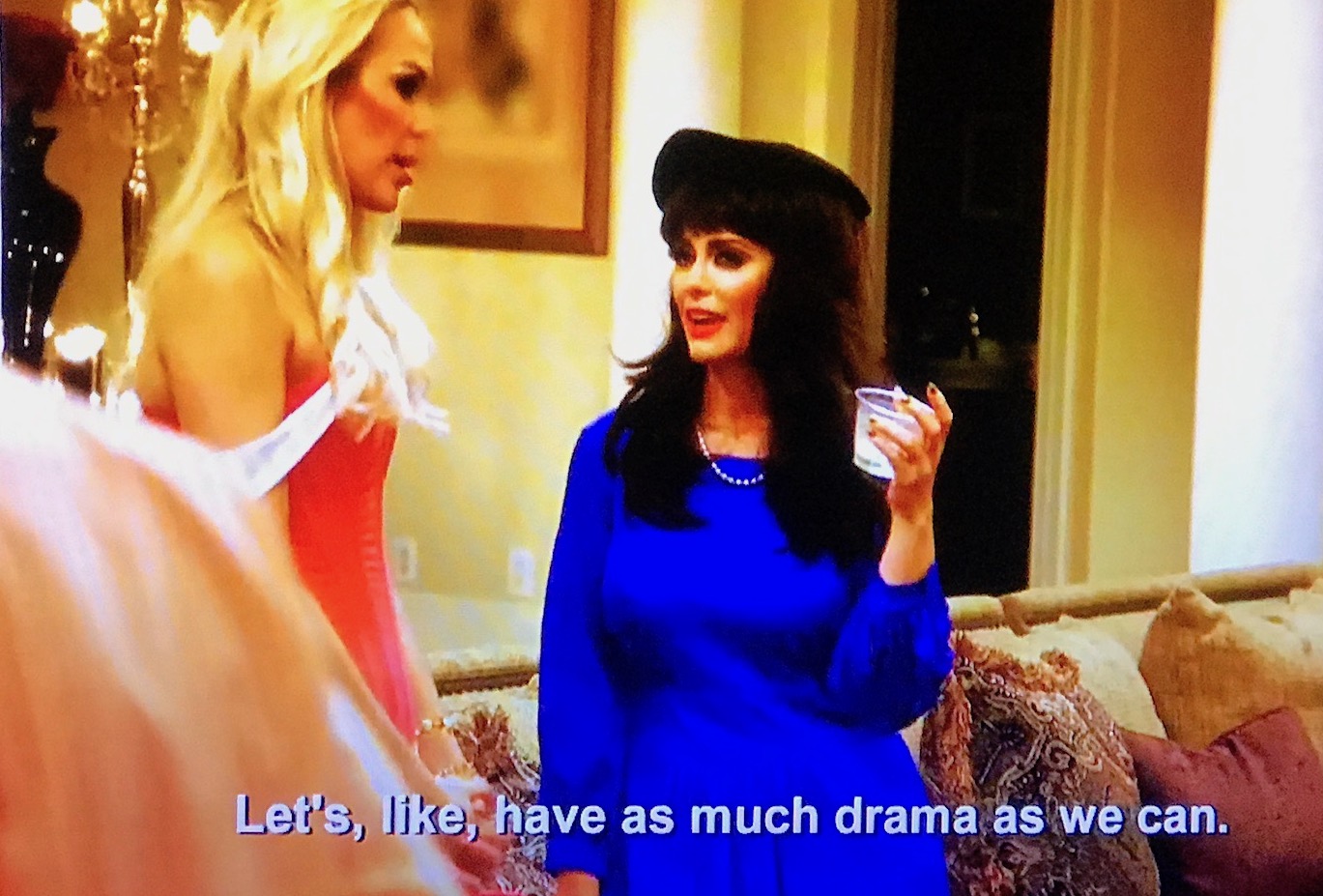 Suddenly, D'Andra is me watching the show. She asks, "Do you really think this is over, or do you think this is gonna go on and on?" SAME D'Andra. Same.
I'm really starting to worry about this season again. If we don't start punching and kicking, this sucker is gonna have to be put down.
Drinking Game for Next Episode: Every time a Kroger ad for boneless pork loin comes on the screen and is more interesting than the last segment of the actual show, drink.