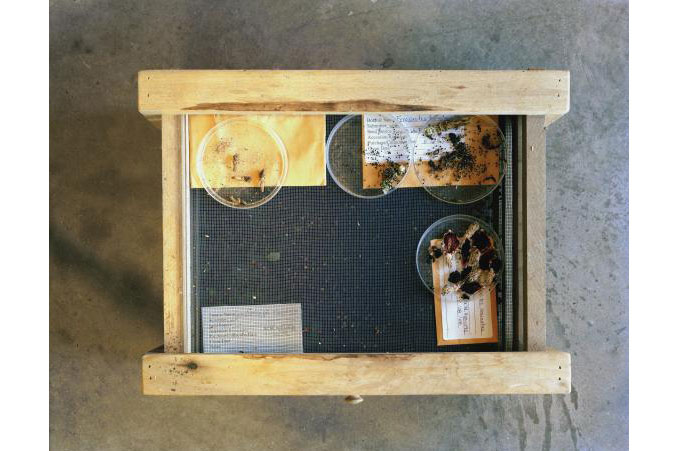 Dornith Doherty Sees the Future in a Seed
The photographer, whose work is featured in a new exhibition at the Amon Carter, has spent the last decade visiting seed banks around the world.
Photographer Dornith Doherty has spent almost the last decade documenting international seed banks. Her work exploring these emergency incubators and the micro-level growth of earth's botanical life has been collected for an exhibition at the Amon Carter Museum in Fort Worth, called, romantically enough, Archiving Eden.
That's also the name of a TED Talk Doherty, a professor at the University of North Texas, gave in 2013. That talk addresses the themes of this new exhibition, and what she calls the "simultaneously pessimistic and optimistic aspects" of a seed vault, built as it is to preserve life in the event of ecological disaster.
"On one hand, we have individuals and governments from all over the world who are collaborating together to create the world's first truly global backup system," she says. "But on the other side, the gravity of climate change, and political instability has created a need for an inaccessible vault near the North Pole."
Now seems a good time to revisit the talk in full. Archiving Eden runs through Jan. 14 at the Amon Carter.