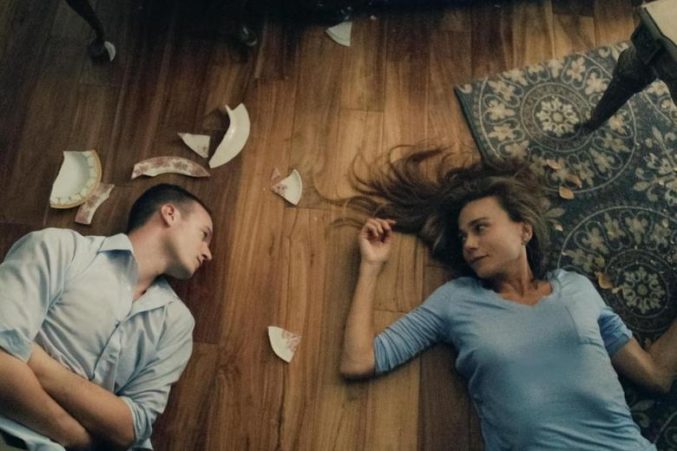 The Women Texas Film Festival Returns This August
The festival, which features the work of women filmmakers, is the only one of its kind in the state.
In its second year spotlighting women filmmakers—and implicitly condemning gender inequality in the film industry—the Women Texas Film Festival will move to the Studio Movie Grill on Northwest Highway for its Aug. 16–20 runtime. 
The festival today announced its lineup of 8-feature films, 38 shorts, and, in a category that still seems novel for film festivals, three virtual reality projects. The two banner films on the schedule come on opening and closing nights, with the buzzy Los Angeles drama And Then There Was Eve and Quality Problems, a comedy about cancer that's been a hit elsewhere on the festival circuit.
"Following the success of last year's WTxFF, our challenge this year was to grow in the areas where our hopes and ambitions led us, without jeopardizing the things that worked so well in our debut," founder and artistic director Justina Walford says in a press release. "Of course, that starts with the films, so while we added a dozen or so, including a few that have made a mark at other noteworthy fests, we were very careful to hold fast to our programming vision that people responded so well to during our launch. As the only full- fledged film festival in Texas focusing solely on the work of women behind the camera, the heart of WTxFF is shining a light on women pulling the strings and at the helm of visual storytelling. Once again, we look forward to putting the women responsible for these stories on a pedestal here in Dallas."
Passes are on sale now, with prices ranging from $50 (students) to $75 (all films) to $95 (VIP access to films, parties, and events.) Tickets for individual screenings are $10.
Here's the full lineup, with more info on each film, as taken from the press release.
The 2017 Women Texas Film Festival official selections:

OPENING NIGHT SELECTION

AND THEN THERE WAS EVE

Director: Savannah Bloch
Country: USA, Running Time: 97min

Alyssa, a successful photographer, wakes one morning to find her apartment ransacked and her husband mysteriously missing. Left without even a photograph to offer the police, she turns to his colleague Eve, a talented jazz pianist with a flirtatious charm and disarming grace. Eve helps her confront her husband's longtime struggle with depression and to, over time, accept his absence. While getting to know this woman through such unusual circumstances, Alyssa is surprised to find herself falling in love again.

CLOSING NIGHT SELECTION

QUALITY PROBLEMS

Directors: Brooke Purdy, Doug Purdy
Country: USA, Running Time: 106min
Bailey and Drew are a 40-something couple much like other couples: They have two kids, two jobs, one dad with Alzheimer's and one boob with cancer. Toss in planning a birthday party for an 8-year old, and the only thing you can do is laugh.

EKAJ

Director: Cati Gonzalez
Country: USA, Running Time: 80min
A love story between two drifters, a naive teenager and a sarcastic hustler. EKAJ is a film packed with real life drama and raw sense of humor. The film capture's a runaway journey to New York City. After a few rude awakenings, Ekaj (Jake Mestre) meets Mecca (Badd Idea) who takes him under his care. Mecca is a foul mouthed character who has AIDS and multiple problems of his own. He is high all day but still manages to be the only voice of reason in Ekaj's hopeless world. They cruise the city together looking for money and places to stay. The core of the movie is Ekaj, who thinks he will become the lover of a rich man and be taken care of for life but ends up finding his dreams quickly shattered. Although he makes some money as a prostitute, he finds he is disposable, replaceable and lacking what it takes to survive in the city. Mecca shows him how to endure and not lose hope. As the film progresses, their relationship develops into true friendship and love as they lean on each other for survival.

I AM EVIDENCE

Directors: Trish Adlesic, Geeta Gandbhir
Country: USA, Running Time: 87min
I AM EVIDENCE exposes the shocking number of untested rape kits in the United States today. Despite the power of DNA to solve and prevent crimes, hundreds of thousands of kits containing potentially crucial DNA evidence languish untested in police evidence storage rooms across the country. Behind each of these kits lies an individual's unresolved sexual assault case. Produced by Mariska Hargitay, I AM EVIDENCE follows stories of survivors who have waited years for their kits to be tested, as well as the law enforcement officials who are leading the charge to work through the backlog and pursue long-awaited justice in these cases. The film reveals the high cost of the lingering lassitude surrounding rape investigations in this country, and the positive effects of treating survivors with the respect they deserve and an opportunity for justice.
IT'S CRIMINAL: A TALE OF TWO AMERICAS

Director: Signe Taylor
Country: USA, Running Time: 78min
IT'S CRIMINAL: A TALE OF TWO AMERICAS is a powerful critique of the economic and social inequities that divide the United States. Featuring incarcerated woman working with Dartmouth College students, the film shows that empathy is a powerful force in bridging the divide.

LILITH'S AWAKENING

Director: Monica Demes
Country: Brazil, Running Time: 80min
LILITH'S AWAKENING is a psychological horror art film that tells the story of Lucy, a sexually repressed woman trapped in a loveless marriage and a dead-end job at her father's service station in a small Iowa town. The highlight of her existence comes at night, when she dreams of a mysterious and beautiful woman who haunts the woods outside her modest home. One night, a mechanic who works for her father forces himself on Lucy, awakening in her an uncontrollable dark force. When he makes her promise to meet him later at his hideaway in the woods, it may be the girl of her dreams – not his – who shows up for the fateful rendezvous.

MAYA DARDEL

Director: Zachary Cotler, Magdalena Zyzak Country: USA, Running Time: 104min

PUBLIC INTIMACY

Director: Luciana Canton
Country: Brazil, Running Time: 71min
PUBLIC INTIMACY is a movie about how we deal with sexuality and love on public and private levels. The four stories within the film deal with urgent and profound themes, like homophobia, prostitution, transsexuality and madness. PUBLIC INTIMACY proposes a cinema that is focused on its characters. They struggle to become who they really are.

The film depicts the final weeks leading to the ambiguous disappearance of Maya Dardel, an internationally respected poet and novelist, who lived until 2016 in the Santa Cruz Mountains of California. Maya announces on National Public Radio that she intends to end her life and that young male writers may compete to become the executor of her estate. They are challenged intellectually, emotionally, erotically, until one of them begins

to fathom Maya's end game. The film stars Lena Olin and Rosanna Arquette.

SHORTS PROGRAMS

SHORTS PROGRAM #1: LIQUID LUNCH (TRT: 43min)

ALTERNATIVE SCENARIO

Director: Jennifer Ford
Country: USA, Running Time: 2:09min
A study in objectification of the male form on film

BANANA FILM

Director: Emily Miller
Country: USA, Running Time: 1:15min
The product of a beard, a banana costume, and some bored teenagers in the summer.

CALL OF CUTENESS

Director: Brenda Lien
Country: Germany, Running Time: 4min
Whilst we remain safe and sound, watching the highest grossing cat fail compilation – all

that is kept out of sight gets back to us in this consumerist nightmare. On a global playground, without bounds, the cat's body is devoured, exploited and controlled – its fear of pain being stronger than its longing for freedom. Objects are fetishized and subjects made into things that are quantifiable and ready for use. They are the natural resources of a luxury they will never know. We are here because you were there – and waste is dumped in the ocean. In the end, bodies reveal the causes and effects of power, pleasure and hate.

COLOR

Director: Emily Miller
Country: USA, Running Time: 5:40min

A young woman tries to create a piece of art.

THE CONTEST

Director: Aimee Morgan
Country: USA, Running Time: 7:54min
A darkly comic horror film about an annual cherry pie contest in a small town where one – or more – of the contestants is a murderer

GONNA GET ALONG WITHOUT YOU

Director: Saylor Ley
Country: USA, Running Time: 2:20min
A love story with creepy masks and dancing.

HI STRANGER

Director: Kirsten Lepore
Country: USA, Running Time: 3min
The story is about 50 shapes of you drawn by a cute nutty human being that stares directly into your soul.

IMAGINARY LOVE

Director: Beatrice Bellino
Country: USA, Running Time: 4:20min
A story of objects, shadows of possibility, processing that, and letting go. A burlesque fantasy of objects buries a memory of childhood trauma until it can no longer remain hidden.

THAT'S MY BOY

Director: Rudy Cervantez
Country: USA, Running Time: :30min
A baby is fed his favorite dish.
(Producers: Rudy Cervantez, Nicole Pence, Director of Photography: Director of Photography: Nicole Pence)

TROLL: A SOUTHERN TALE

Director: Marinah Janello
Country: USA, Running Time: 11:30min
An eccentric artist navigates self-expression through his experiences living and growing up in the South.

SHORTS PROGRAM #2: COMEDY (TRT: 91min)

BETTER LATE THAN NEVER

Director: Atheena Frizzell
Country: USA, Running Time: 4:09min
A teenage girl must figure out a way to keep a secret from her devout family.

BLOOD SISTERS

Directors: Caitlin Koller, Lachlan Smith
Country: Australia, Running Time: 10:30min
Amateur witchcraft conjures up bloody consequences

DUMPED

Director: Desiree Nash
Country: USA, Running Time: 8:52min
Dee gets dumped while sitting on the toilet. Mostly based on a true story.

THE IMPORTANCE OF SEX EDUCATION

Director: L. Elizabeth Powers
Country: USA, Running Time: 14:57min
In 1976, a 12-year-old girl tries to unravel the mysteries of sex ed.

NATHERINE: FUTURE EXPERIENCE

Director: Rachel Wilson
Country: USA, Running Time: 21:15min
Nat and Kat – the world's worst drug dealers – are cut off by their parents right at the cusp of their experimental band's rise to internet infamy. They're thousands of dollars in debt for their bad business investment – a huge brick of skunk weed. On top of all that, they are being fined $25,000 by the US government (a real thing!) for their use of real eagle feathers in their radically offensive culturally appropriative music video, shot by a fake shaman in a fake sweat lodge in Joshua Tree. When the rent is due on their luxury loft in DTLA, they must take in roommates to be able to stay: Gideon, an aspiring musician/comedian from Illinois, and Chloe, a successful Instagram model/philanthropist. Will they pay their rent and save their band and their pet hedgehog Kiki?

SERVICE ELEVATOR

Director: Sarah Adams, Maggie Reith Austin Country: USA, Running Time: 8:30min

SOCIAL HOUR

Director: Leelila Strogov
Country: USA, Running Time: 10min
Nora only wants two things for her 72nd birthday: the demise of her patronizing retirement home orderly and some reefer. A Columbia College Chicago senior thesis film created by an all female team (director, editor, production designer, producer, and director of photography). This film about women by women features music from the female punk rock group, The Coathangers.

WELCOME TO MY WORLD

Director: Ching Wang
Country: USA, Running Time: 12:06min
The ideal world of a compulsive alienated young man shatter as a spontaneous woman shakes up his everyday routine. A sparkling adventure between Bob, Alex, and Kiddo.

On her way to a life-changing meeting, Claire takes a moment of meditation in the quiet solitude of the service elevator. Her focus is interrupted when she is abruptly joined by a manic stranger. Claire struggles to regain her calm, finding peace in the knowledge that elevator rides don't last an eternity. Then, between floors, the elevator stops. The next few minutes feel like eternity as Claire unexpectedly finds herself at a crossroad. She did

SHORTS PROGRAM #3: DARK MINDS, DARK WORLDS (TRT: 75min)

A BIRD'S NEST

Director: Christine Chen
Country: USA, Running Time: 14:41min
A lonely boy hides from his troubled life in his secret hideout, until the day he befriends the girl next door.

JAPANESE LEGENDS: SLIT

Director: Pablo Asento
Country: Japan, Running Time: 8:57min
The film tells about a part of a famous urban legend, which is believed to be based on true events. A strange character walking around the empty streets was terrifying locals in 70s-80s of the last century. Rumors of alleged sightings began spreading around the Nagasaki prefecture, then spread throughout Japan and caused panic in many towns. (Producers: Pablo Absento, Satoru Fukuyama)

JULES D

Director: Rodolfo Cervantez
Country: USA, Running Time: 10:40min
A woman bullied by a clique of bake sale mean girls takes action. (Producer: Sierra Robinson, Producer and Cinematographer: Nicole Pence)

MIMI'S MISADVENTURE

Director: R.D. Womack II
Country: USA, Running Time: 12min
This tongue in cheek dark comedy follows Mimi, a former prostitute and heroin addict who is down on her luck. While working at her job in a strip club, Mimi overhears a conversation that can change her life forever.
(Producer/Screenwriter/Cast: Ashley Atwood)

REAL ARTISTS

Director: Cameo Wood
Country: USA, Running Time: 12min
Against all odds, Sophia Baker just scored her dream interview at the world-famous Semaphore Animation Studios — who'd have thought a fan edit of one of their hit films could land her a shot at a job? But when she meets arch, mysterious executive Anne Palladon, she soon learns all is not as she expects behind the curtain. Every instinct Sophia has ever had about art in filmmaking is about to be challenged. Based on Nebula, Hugo and World Fantasy Award-winning author Ken Liu's short story of the same name, Real Artists asks a poignant question: In a dystopian near-future where big data, AI and natural language processing learn and create quickly and at massive scale, what role can a single artist play? Is Sophia a creative rebel who can make a difference? Or is the situation more serious than that?

SOMBRAS

Director: Alycya Magaña
Country: USA, Running Time: 9:30min
Ana, a broken, young woman, must choose between living in the past or finally overcoming it.

TWO TEXAS

Director: Emilie Biason
Country: Brazil, Running Time: 7min
Isabella is an 18-year-old girl who collects knives waiting for an intervention of destiny to use them. The Intervention occurs when her grandmother, watching a TV show, recognizes the bride of the son of Denis, the man who abandoned her at the altar. Suddenly, two armed boys arrive in the house, and she finds a reason to use the knives.

SHORTS PROGRAM #4: STRONG FEMALE CHARACTER (TRT: 79min)

DRIVER'S ED

Director: Chase Norman
Country: USA, Running Time: 14:34min
A shy, overweight young woman leaves the safety of her home for an unwelcoming high school classroom.

EASY GIRL

Directors: Adam Goldhammer, Katie McMillan
Country: Canada, Running Time: 10:48min
A young woman struggling to come to terms with a traumatic sexual experience finds herself in competition with her roommate over the same man. Over the course of one night, a startling discovery forces her to confront her past and re-evaluate her relationships. EASY GIRL is a reflection on patriarchy, rape culture and female relationships, that seeks to challenge representations of "cattiness" as a natural or inevitable relationship between women.

EMMI

Director: Andrew Carslaw
Country: UK, Running Time: 10:08min
EMMI is a powerful drama about a teenager living in a tower block who has a dark secret. One evening she crosses paths with Sarah the kindly but nervous resident living in the flat below. The events which follow later in the night will change both of their lives forever. (Producer/Screenwriter: Susan Stead)

FREEZE

Director: Nelicia Low

Country: Singapore, Running Time: 15min
When her husband cannot give her the love she desires, the lonely and insecure Hui will do anything to feel loved.

PAPARAZZO

Director: Angelika Bräuml
Country: Austria, Running Time: 16min
The encounter between a devoted fan and his big idol, a popular professional athlete, is changing both lives. Whilst the course will be set for a perfidious act in this drama, the question, who is using who for his own ends, is spotlighted more and more.

POSSIBILITY

Director: Siena Pinney
Country: USA, Running Time: 12:54min
A young woman takes a pill that changes the course of her life. Dreams and memories blend into reality as she faces herself and her relationship in a new light.

SHORTS PROGRAM #5: WONDER WOMEN (TRT: 90min)

CHRISTINE

Director: Jessica Adler
Country: USA, Running Time: 10:03min
With the help of her best friend, Christine redefines her perception of strength and what it means to be herself.

DAYDREAM

Directors: Genevieve Kertesz
Country: Australia, Running Time: 14:15min
Mitch is a man who lives a controlled life with a self imposed strict set of rules and boundaries. One night he is dragged against his wishes into a fantasy strip club called "Daydream". He sees himself above the debauchery and depravity displayed by his work colleagues but then struggles to cope with his own hypocrisy and desires when he becomes obsessed with an exotic dancer named Scarlett.

HOODS

Director: Maja Aro
Country: Canada, Running Time: 20:14min
Upon finding her beloved Grams dead, Scarlet must unravel truths about Grams torrid past in order to carry on her legacy.

IF YOU ONLY KNEW

Director: Allison Unger
Country: USA, Running Time: 8:40min

An accomplished law student must endure her graduation party as she struggles to hide her obsessive compulsions that threaten to expose her.

IRON

Director: L. Gabriel Gonda
Country: USA, Running Time: 16:59min
During the First World War an unflinching young woman determined to defy traditional roles, travels west to pursue a job working the rails.

MAMA KIM

Director: Jaime Wilken
Country: South Korea, Running Time: 11:48min
MAMA KIM is a short film based on the life of a 77-year-old Korean woman who owns one of the oldest standing bars in Seoul. Mama is a tough, funny and charismatic woman who has lived through the Korean War and has dealt with insurmountable hardships. However, her silver lining has been her husband and the happiness he has brought her. The film briefly takes you through Mama Kim's ups and downs and eventually highlights the unique coping mechanisms humans develop and adhere to.

SEARCH PARTY

Director: Tesia Joy Walker
Country: USA, Running Time: 7:39min

VIRTUAL REALITY (VR) PROJECTS

A family falls victim to the vicious cycle of addiction in a children's drawing brought to life. This virtual reality experience depicts history repeating itself through the lens of a young child. Featuring the live art of GSN SkinWars winner Natalie Fletcher and the choreography of Los Angeles dance duo The Psylence. FAMILY PORTRAIT is a collaboration between young filmmaker Kelsey Sante and We Are Famous.

In 360 seconds and 360 degrees, homelessness is explored in Dallas, TX.

SEARCH PARTY is a short film about a lower middle class mother living in the projects, hosting a surprise party that is interrupted by an uninvited guest—the police. The police are on a manhunt looking for an unidentified suspect in the area, but she fights hard to

keep them from ruining her son's special day.

Country: USA, Running Time: 4:53min

Country: USA, Running Time: 6min