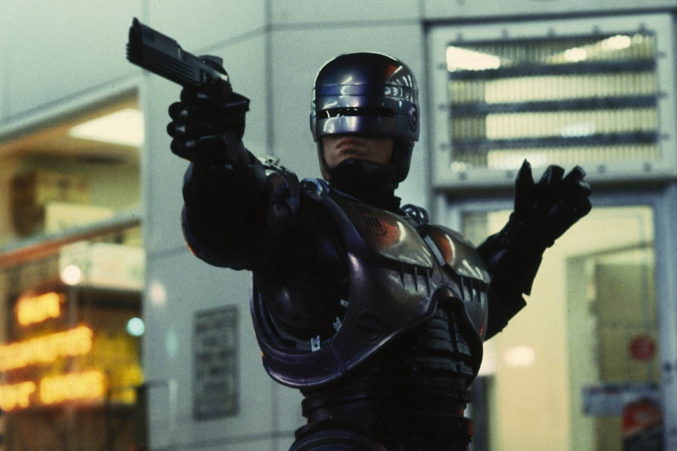 New RoboDoc About RoboCop On the Way
It is RoboWeek in Dallas.
We're officially declaring it RoboCop week, as retrospectives on the movie, released 30 years ago Monday, continue to proliferate. Yesterday came the news that Alamo Drafthouse will sponsor a 30th anniversary screening and shindig this September at Dallas City Hall, immortalized on screen as the home base of RoboCop's evil corporation. Today it's the trailer for RoboDoc, a 30-years-later look at the creation of the iconic film.
Much of that creation, as you know, took place in Dallas. In fact, RoboCop probably remains the greatest movie ever shot in Dallas, although we're willing to entertain an argument for Bottle Rocket. Here's a long look at the documentary, which features interviews with a ton of the original cast and crew, and appears to spend plenty of time exploring the film's legacy.