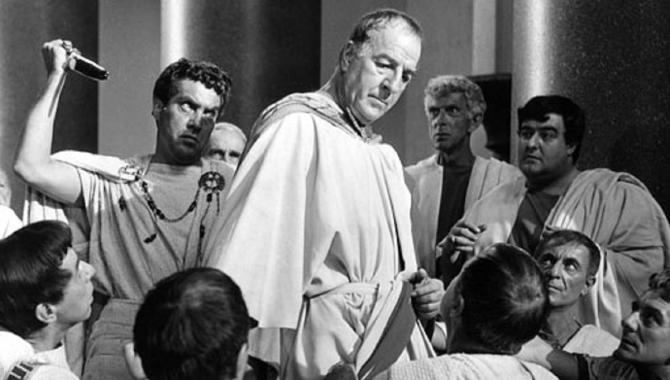 Many Theater Companies Perform Shakespeare in Parks
Please stop threatening Shakespeare Dallas, which is not staging a production of Julius Caesar with a Donald Trump look-alike.
Shakespeare Dallas has been at the receiving end of an ugly funnel of misspelled, hateful emails since last week, when New York's Shakespeare in the Park ruffled the feathers of the easily ruffle-able conservative media with its production of Julius Caesar, featuring a President Trump look-alike as the assassinated emperor. Here's a taste:
Your a disgrace. You should be ASHAMED that is the PRESIDENT. I hope you die and so do you family

We should send all you freaks to ISIS. They would eliminate your stench on this earth with real knives.

I HOPE YOU ARE NOT PART OF THE SAME ORGANIZATION IN NEW YORK CITY. IF SO? I HOPE YOU LOOSE ALL OF YOUR FUNDING AND YOU GO OUT OF BUSINESS. THAT IS THE PRESIDENT OF THE UNITED STATES THAT IS BEING DISRESPECTED? I WILL NOT VISIT YOUR SITE AGAIN IF I FIND OUT YOU ARE?
Shakespeare Dallas, of course, is not Shakespeare in the Park in New York City. Shakespeare Dallas is not even staging Julius Caesar this year. (The Merry Wives of Windsor runs through the summer at Samuell-Grand Amphitheatre.) Theater companies throughout the country perform Shakespeare on outdoor stages. Many of them have received death threats from people whose reading comprehension seems about as sharp as their appreciation for drama.
Stop it. Google better. Better yet, read a book. Get off the internet and take a long walk.