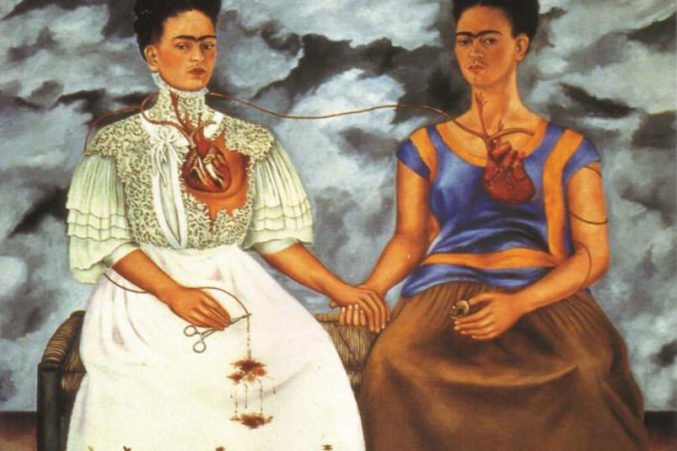 Help the DMA Set a World Record by Dressing Up as Frida Kahlo
Draw on a unibrow, throw on a shawl, and help celebrate what would have been the famed Mexican artist's 110th birthday.
The Dallas Museum of Art and the Latino Center for Leadership Development need a Frida. A lot of Fridas, at least enough to set the Guinness world record for "the largest gathering of people dressed as Frida Kahlo in one place."
The Frida Fest, planned for what would have been the artist's 110th birthday on July 6, is a natural extension of the museum's blockbuster exhibition of Mexican art from the first half of the 20th century. The show's success can be attributed to many things, not least of which is the enduring popularity of Kahlo, who has been featured prominently in the DMA's marketing and whose distinctive unibrow-and-flowers look lends itself to costumed imitation. (Credit is also due to the DMA and LatinoCLD's outreach effort, "Yo Soy DMA," which has drummed up turnout and interest in Dallas' Latino community.)
Before the record-setting attempt, the Frida Fest will have discounted tickets to the exhibition, a performance by Dallas Black Dance Theatre, and a makeup corner to help the record-setting Fridas get in character. Check-in for the record attempt begins at 7:30, although you should register online ahead of time to be a Frida.
Here's what you'll need to complete the costume and help set the record, according to the DMA and Guinness World Records: