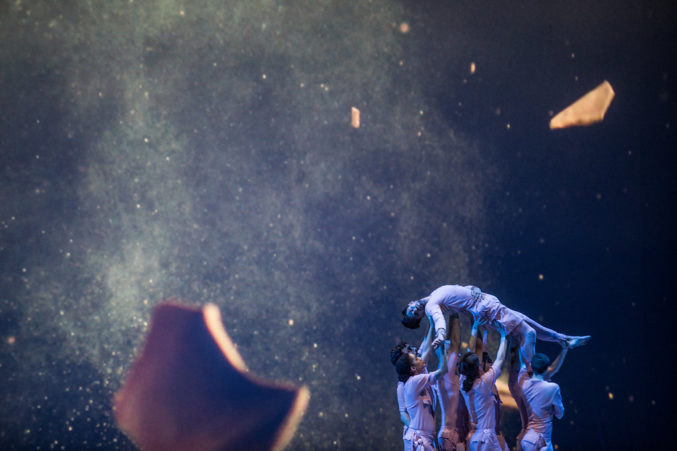 The Soluna Festival Is Underway
The Dallas Symphony Orchestra's weeks-long festival showcases collaborations between local and international performing arts groups.
The first two editions of the Dallas Symphony Orchestra's Soluna Festival made flashy moves for crossover cultural appeal, lining up collaborative performances with marquee names from the worlds of pop music and contemporary art. While we certainly wouldn't sniff at Yefim Bronfman, one of the world's most acclaimed pianists, you'll find no St. Vincent or Pharrell Williams on the schedule for the third go-round of this weeks-long fine arts festival.
You will find a lineup of events that, as in years past, highlights collaborations involving homegrown performing arts groups as well as international artists. Some of these, such as Dallas Black Dance Theatre's Spring Celebration this weekend and Dallas Theater Center's ongoing production of Electra (which is very good and brilliantly staged), have most likely fallen under the Soluna umbrella from timeliness and proximity. Others are more clearly connected to this year's theme of "dreams and illusions," none more strikingly than an installation arriving at the Meyerson on May 24: Dreamspace means to evoke the feeling of a dream through audiovisual work and performers from the Bruce Wood Dance Project, each garbed in "wearable poetry." Rossy de Palma's Traveling Lady (June 1), a multimedia show in which the actress and Almodovar muse tries to capture something about the essence of journalist Nellie Bly, sounds similarly dreamlike.
Several of these events, including the aforementioned Dreamspace and visual artist Pia Camil's performance piece set for May 27 at the Dallas Contemporary, are free, a decision that seems just as likely to extend Soluna's reach beyond the classical music crowd as commissioning something from Pharrell. There will, of course, be plenty of classical music, with Jaap van Zweden conducting the DSO for performances of music by Elgar (May 26 & 27) and Prokofiev (June 2-4).
The festival kicked off last night and continues through June 4 at various venues. A full schedule can be found here.