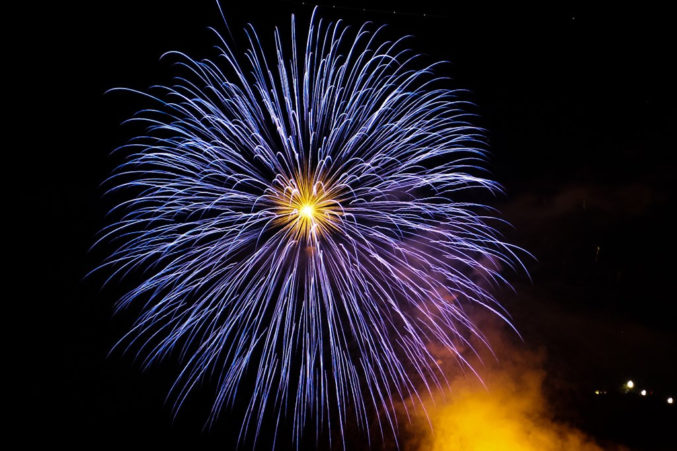 Things To Do For Memorial Day in Dallas
Fireworks, patriotic music, and more.
Memorial Day usually entails a three-day weekend, which means it pays to get a head start on planning things out. Hence, this list of Memorial Day weekend events, which includes everything from ceremonies honoring armed service members to a food festival. The best thing you can do with the day off, it should be said, is spend some time with friends and family, perhaps in a backyard with a grill and pool. But here are a few more ideas:
As we do every year, we recommend finding a way out to one of North Texas' best lakes for the amenities of sun, water, grilling, and fun.
The Dallas Symphony Orchestra dives into the patriotic songbook for its Memorial Day concert (May 29) at Flag Pole Hill in East Dallas. The concert is free, as is the fireworks show taking place right after.
The Dallas Memorial March is a big fundraiser for Carry the Load that helps members of the military, police, firefighters, and other first responders. The march itself begins at noon May 28 at Reverchon Park in Oak Lawn, and ends the next day. Regardless of whether or how long you choose to march, food trucks and live music will be at the park in between remembrance ceremonies.
The Red, White, and Boots Festival (May 27 and 28) is a free music festival at the Fort Worth Stockyards, with all the live music and food trucks that implies.
At the Farmers Branch Historical Park on May 27, it's time for Stars and Strings: the Fort Worth Symphony Orchestra performs the music of the U.S.A., followed by a fireworks show for the whole family.
The Dallas Arboretum is offering free admission all Memorial Day weekend for armed services members (active or retired) and first responders, as well as some special summer activities.
At Taboo Lounge on May 29, an exhibition of work by artists with a military background will benefit the charity For Love & Art.
While there isn't much of a thematic connection to the holiday, the Thai Culture and Food Festival (May 27 and 28 at the Buddhist Center of Dallas) is one of the best, and certainly among the tastiest, events of the year. There are live performances in the tranquil and beautiful Buddhist center, and a ton of authentic Thai food to be sampled at the bazaar.
The Dallas Margarita Meltdown also has little to do with the holiday, but we'd be remiss if we didn't tell you that there is a margarita competition in the West End on May 28.
For more to do during the long weekend, go here.