The Heartbreak Hotel is ready to get back in the game. DJ Blake Ward is breathing new life into the Stoneleigh Hotel this spring, heading a series of events aimed at revitalizing nightlife at the historic Dallas landmark. Ward kicked off weekly parties at the bar earlier this month as part of a bigger plan for the hotel's programming.
"The team at the Stoneleigh originally contacted me about doing a weekly DJ night, and I was all for that, but I've had this idea of wanting to do space activations for a while," Ward says. "I saw that opportunity, and I think they saw that opportunity also, and we really clicked."
Ward wants the events at the Stoneleigh to be about more than just music and drinks. In the last few weeks the hotel bar has hosted a fashion show, a tarot card reader, a nail artist, vintage store pop-ups, and more.
"People are shopping, drinking, getting their nails done, and getting their fortunes told, and meeting each other, and it's kind of a different experience than you'd normally get in a bar at nigh time," Ward says. "We're not afraid to try new stuff."
The DJ will also, on occasion, host penthouse events—the first is a "Disco, Texas" themed party on March 3—and will put the hotel's new pool to use with regular pool parties this summer.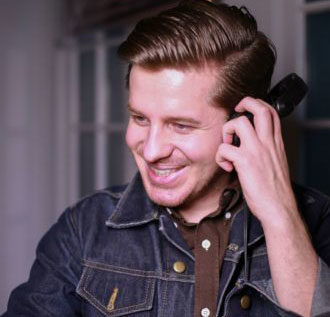 Ward thinks the Stoneleigh can offer something new to nightlife in Dallas.
"There's not a lot of luxury stuff in Dallas that's not bottle service, or completely craft cocktail oriented. This is completely different," he says.
Hopefully, the events will usher in a new era to the storied hotel.
"One of the first places I ever went out in Dallas was the Stoneleigh and it's just a [Dallas monument]. I think it's great that they're taking the initiative to throw all these fun events, and raise the hotel's profile, and make it a fun destination again."
Get the FrontRow Newsletter
Get a front row seat to the best shows, arts, and things to do across North Texas. Never miss a beat.