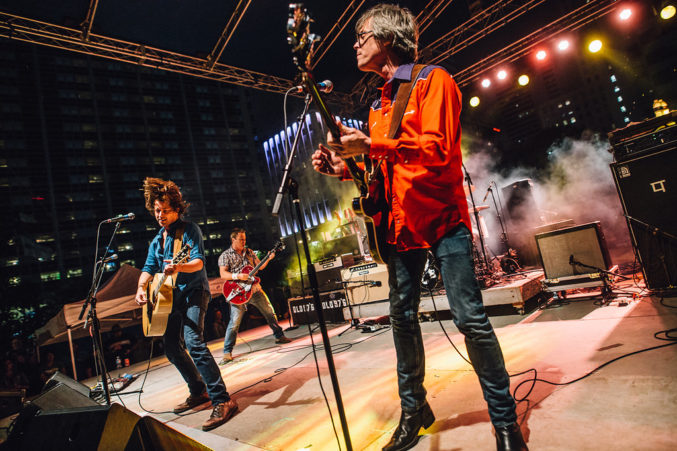 Watch the Old 97's on Late Night with Seth Meyers
The Dallas alt country band has an album out this week, and a music festival returning in April.
The Old 97's were on Seth Meyers' show Monday night to promote their 11th album, Graveyard Whistling, which is out later this week, and to play a new song, "Good With God."
The Dallas alt country band was joined by Nikki Lane for the performance, something of a reunion of last year's inaugural Old 97's County Fair at Main Street Garden. Speaking of the Old 97's County Fair, the music festival and its carnival-like atmosphere—it even has a Ferris wheel—returns on April 8 with Lucinda Williams, Mavis Staples, and the swaggering Old 97's themselves.