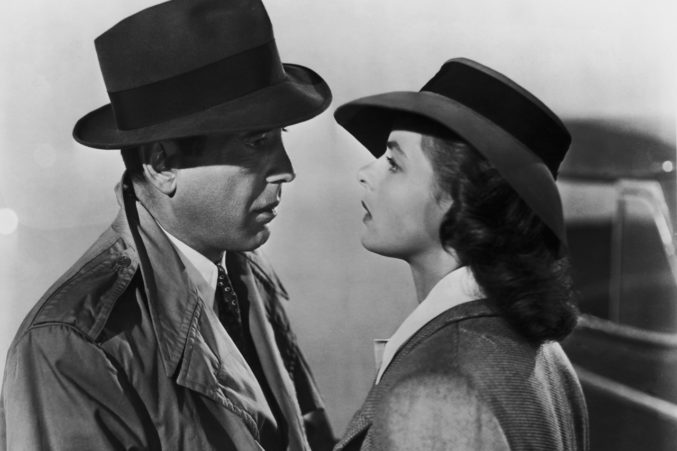 Things To Do In Dallas This Week: The Valentine's Day Edition
A week of events, happenings, goings-on, and to-dos of both a romantic and unromantic nature.
Valentine's Day is such a special occasion, it deserves its own special holiday post of things to do. It got one. At the risk of repeating ourselves a little bit, we'll outline here a week of events, happenings, goings-on, and to-dos of both a romantic and unromantic nature. Even if you're single this Valentine's Day, remember that your buddies at D Magazine love you.
Monday (02/13)
Popping the question, or just want an especially love-filled place to eat a fancy dinner and impress a date? Why not try and squeeze in a night out at the most romantic place in Dallas. (It's Reunion Tower.)
Your Dallas Mavericks are not going quietly into any good nights, and Dirk Nowitzki is raging harder than anyone, looking like his 2006-2011 self while Dallas fights for the eighth seed in the West. Tickets have also been pretty affordable this season. They play the Boston Celtics at the AAC.
Nothing sets the mood like chamber music: the Cuarteto Casals and Manuel Barrueco play at SMU's Caruth Auditorium.
Tuesday (02/14)
The Texas Theatre is screening The Umbrellas of Cherbourg, a French musical whose influence is all over La La Land.
The best shindig in town will be DJ Sober's traditional Satin Sheets Party, with host 88 Killa and guest star Christy Ray, will lead to love on the dancefloor at It'll Do.
If you can reckon ethically with supporting a very flawed man, R. Kelly sure knows his way around an R&B love song, and is performing at Gas Monkey Live.
Maybe you say no to rowdy hip-hop shows with Project Pat at House of Blues. Juicy J can't.
The Denton-based poetry outfit Spiderweb Salon comes on down to Oak Cliff, gathering some of North Texas' finest artists for an evening of music, poetry, and art at the Wild Detectives. And, appropriately for its bookstore setting, books and zines.
The dream of the '80s is alive at the Majestic, where Adam Ant will perform.
Dallas' resident crooner, Ricki Derek, gets intimate in a Sinatra-styled show at the Granada, followed by a screening of Casablanca. (That landmark film, enjoying its 75th anniversary, is also showing at the Angelika.)
Wednesday (02/15)
Bestselling authors Chris Bohjalian and Katie Kitamura talk about their new books at the DMA.
Stomp, the famed show that transforms inanimate objects into percussion instruments, is at the Music Hall at Fair Park through the 19th.
The Bath House Cultural Center takes on the guise of a 1930s supper club for smoky performances from the Echo Room in Her Song, which has shows all week and continues through the 25th.
Daytime at the Bath House: El Corazon, an exhibition of art inspired by the heart.
Thursday (02/16)
Craig Ferguson, whae used tae dae the jokes on the late night telly, is at the Winspeah.
Galileo is underway at Undermain.
Amphibian Stage Productions' Northside Hollow, running through March 5, is a tense, meditative work about a miner trapped in a collapse and the young man sent to try and save him.
For more to do this week and beyond, go here.