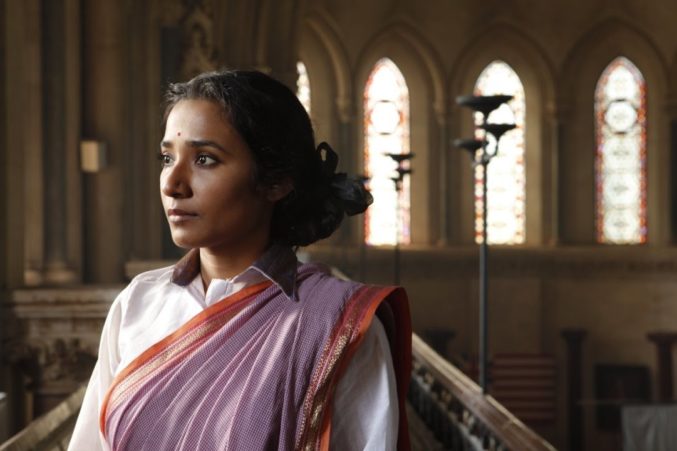 DFW South Asian Film Festival Unveils Lineup, Schedule
In its third year, the festival's expanded programming includes movies focusing on India's Marathi regional cinema.
The DFW South Asian Film Festival will return for its third year this March, as interest in cinema from that part of the world continues to grow in North Texas.
Closing night at the AMC Village on the Parkway theater in Addison, audiences will be able to catch the North American premiere of Doctor Rakhmabai, a biopic about one of India's first women doctors, and a feminist figure who fought for gender equality in that country.
"The highlights of our programming this year are a focus on Marathi regional cinema with one short and two feature films in that language," Ambica Dev, the festival's artistic director, says in a press release. "You'll also notice themes of Indo-Pak (Hindu/Muslim) programming sprinkled throughout, given that 2017 is the 70th anniversary of India and Pakistan's independence. Finally, we are proud to say that almost one-third of our films have a child as the central or prominent character."
In a year where almost everything feels politicized, many of the films are certain to strike a certain chord. Films about immigrants and Muslims, as well as the festival's implicit message of diversity and inclusivity, seem to clash with the xenophobia coming from the White House in 2017.
The South Asian Film Festival casts a broad net for its programming, and attracts a similarly diverse audience. Past editions have included big-tent Bollywood productions, intimate foreign indies, documentaries set in the U.S., and everything in between.
The opening night screening and shindig will be at the Perot Museum on March 3, with the rest of the weekend unfolding at the relatively new AMC Village on the Parkway theater in Addison. More information and tickets ($150 to $175 for the full weekend, with tickets for individual film blocks going for $15) are available here.
Here's the full schedule:
Friday, March 3rd – Opening Night Screening, Red Carpet & VIP Reception
Perot Museum (downtown Dallas) from 6 p.m. to midnight:

"Yellow Tin Can Telephone" (short) followed by
"A Billion Colour Story" (Opening Night Film)
*Followed by Q&A with director Padmakumar Narasimhamurthy &
producer Satish Kaushik
Saturday, March 4th – Shorts, Documentaries, Centerpiece Programming
AMC Village on the Parkway 9 (Addison) from 11 a.m. to midnight:

11 a.m. to 1 p.m.
Youth Programming
"India in a Day" (documentary)
*Followed by winning videos of Parish School's
"One Minute Smartphone Video" contest & scholarships

1:15 to 3 p.m.
"Khoya" (feature)
*Followed by Q&A with director Sami Khan & actor Rupak Ginn

3:15 to 6 p.m.
Indo-Pak Programing (Zeal for Unity Films)
"Silvat" (short)
"Lala Begum" (short)
"Guddu Engineer" (short)
*Followed by Q&A with director Mehreen Jabbar

6:15 to 9:15 p.m.
Men's Programming
"Mochi" (short)
"Babu's Dilemma" (short)
"Azaad" (short)
"Lathe Joshi" (Centerpiece Film)

9:30 p.m. to midnight
Centerpiece VIP Party (ticketed event)
Saffron House – Village on the Parkway

Sunday, March 6th – Children's & Women's Programming, Closing Night Film
AMC Village on the Parkway 9 (Addison) from noon to 10 p.m.

Noon to 1 p.m.
Children's Programming
"Priyanth" (short)
"Jacob's Pond" (short)
"Mast Qalandar" (short)
"Syaahi" (short)

1:15 to 3 p.m.
"The Journey Within" (documentary)
*Followed by Q&A with director Mian Adnan Ahmed

3:15 to 6:15 p.m.
Women's Programming
"Amishi" (short)
"Leeches" (short)
"Doctor Rakhmabai" (Closing Night Film)
*Followed by Q&A with actresses Tannishtha Chatterjee and Sayani Gupta

6:15 to 10 p.m.
Closing Night Party (private event)
W Hotel Penthouse – 28th floor (downtown Dallas)