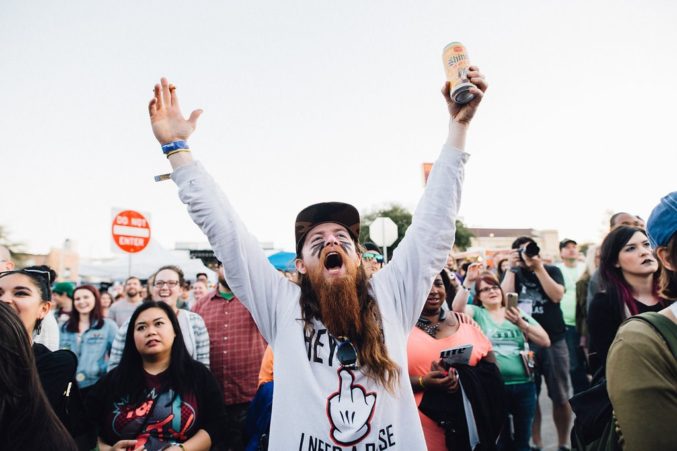 35 Denton Is Not Happening
The Denton music festival is off, at least for this year.
35 Denton announced today that it will not be returning in 2017, confirming what had felt like something of an open secret for the last couple months.
The music festival provided few details, and messages we left with organizers from 35 Dentons past were not returned. A post on the festival's Facebook page, however, did leave open the possibility it will be back in some form in the future.
If this indeed is not the end, but only a hiatus, it would be the spring festival's second extended break. 35 Denton, which has gone under several monikers, got its start as a showcase for Denton performers at SXSW circa 2005 before turning into a weekend event back in North Texas in 2009. The festival peaked sometime in between 2010 and 2013 before its biggest investors and creative team left.
After a hiatus in 2014, the festival rose from the dead in 2015 and continued last year. Although it felt like 35 Denton had lost some of its juice—the crowds were smaller, the headliners less impressive than before—it remained a lovely opportunity to see a lot of great North Texas bands while traipsing around Denton, and we were happy to have it back.
We'll always have the memories. Cue up Sarah McLachlan and let this photo gallery from last year's festival roll.