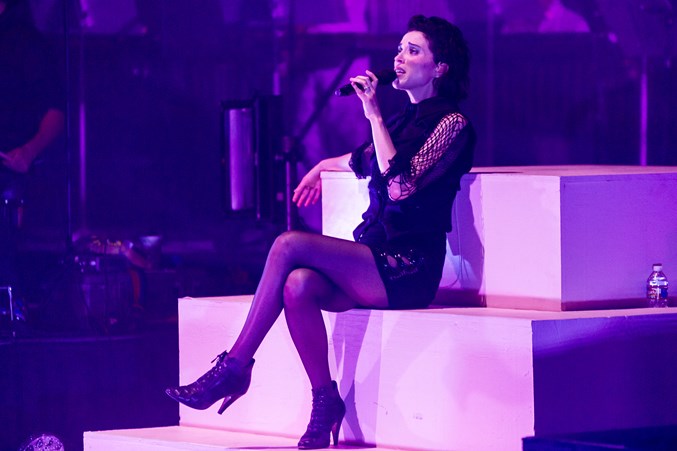 St. Vincent Made a Horror Movie
The Dallas native and noted Cowboys fan's short film features a villainous figure in a panda costume.
Lake Highlands native and noted Dallas Cowboys fan Annie Clark, a musician who records under the name St. Vincent, was tapped last year to directed a segment in the upcoming horror anthology film, XX.
A trailer released today gives us our first look at these "four deadly tales from four female filmmakers." Clark's segment, which she co-wrote with producer Roxanne Benjamin, is called "Birthday Party." It appears to feature a spooky party-goer in a panda costume and at least one unspecified act of violence. The movie will premiere at the Sundance Film Festival this month.
It's set to be a busy year for Clark, who just debuted another line of guitars. A new St. Vincent album, the first since 2014, is reportedly due this spring.