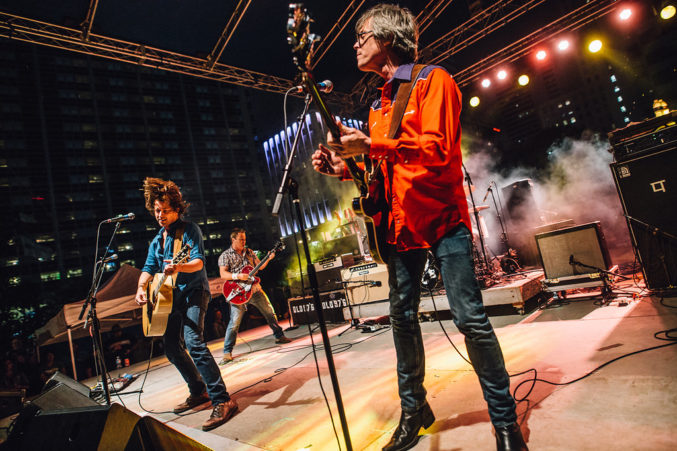 The Old 97's County Fair Will Return with Lucinda Williams, Mavis Staples
The music festival and carnival from the Dallas alt-country band is back in downtown Dallas this spring.
Following an auspicious debut last spring at Main Street Garden, the Old 97's County Fair will return to downtown Dallas on April 8 with Lucinda Williams, Mavis Staples, and more. The Dallas alt-country band that gives the festival its name and cooked up this idea in the first place will, of course, headline.
Also returning will be the 40-foot Ferris wheel, a Midway, fried food, and everything else you would expect from a fair. Here's the full lineup:
Old 97's
Lucinda Williams
Mavis Staples
The Jayhawks Jonathan Tyler
Lydia Loveless
The Vandoliers
Texas Gentlemen
The Gordon Keith Band
Tickets, which run for about $45 for general admission and $100 for VIP, are available now.
To see photos from last year's festival, which was a blast, go here.