Less than two years ago, a bill in the Texas Legislature proposed ending a program that brings television, video game, and film productions to the state with taxpayer-funded enticements. It failed to pass, but legislators did put a 66 percent dent in the state's budget for such incentives, chasing some filmmakers out of town and pushing Hollywood back west — with a little movie magic, New Mexico makes a passable stand-in for rural Texas.
That was bad enough news for the Texas film industry. Yet, as any moviegoer will tell you, the sequel is almost always worse.
With the legislature convening this month, several lawmakers will again try to kill a program that has helped produce television shows like Friday Night Lights, and films including the Coen brothers' True Grit.
One bill in the Texas house, introduced by state Rep. Matt Shaheen (R-Plano), and two in the senate — courtesy of state Sens. Konni Burton (R-Colleyville) and Bob Hall (R-Edgewood), respectively — each propose abolishing the moving image incentive program, which underwrites up to 20 percent of production costs for films and television shows made in Texas. Two of the bills, Shaheen's and Hall's, would also do away with the Texas Film Commission itself.
Supporters of such incentives make the case that the benefits of in-state film production are not only cultural, but economic. An oft-cited example is that of the television hit Breaking Bad, which has been credited with a "small economic boom" in Albuquerque. Closer to home, the Morning News reported in November that a $200,000 city grant for the Dallas-based production of the second season of the USA drama Queen of the South is projected to generate about $475,000 in tax revenue, with the production itself expected to spend up to $21 million going toward "crews, hotels, restaurants, property owners renting out locations, off-duty cops, audio and video rental companies and so on."
The Texas Film Commission has connected $168.4 million spent in incentives "to the creation of nearly 20,000 full-time jobs and $1.14 billion in spending."
Meanwhile, critics argue the money would be better spent elsewhere, although for Shaheen, the Collin County representative who is behind the house bill for this upcoming legislative session and who first unsuccessfully tried to end the program in 2015, there are moral as well as economic reasons.
Speaking on the phone Thursday, Shaheen conjured an almost cinematic image: a single mother, working multiple jobs, buying baby formula at the store and paying a sales tax that goes toward film projects with content "the majority of Texans would find objectionable."
He named Mongolian Death Worm, a 2010 SyFy television movie, filmed in Texas, about a drilling operation disturbing an angry nest of ravenous subterranean creatures near — spoiler alert — the tomb of Genghis Khan. In the past, Shaheen has decried actors "with polarizing stances," such as Sean Penn and Matt Damon, for taking incentives, and therefore the money of taxpaying single mothers, to make films here.
"I'm taking money from them, from that that mom, and I'm giving it to somebody that probably has a higher income than that mom, and that's not fair," he said. "It's not an appropriate role for the government. I really want to leave that stuff to the marketplace."
Shaheen said the state should instead focus funding on issues including education, Child Protective Services reform, and infrastructure. He disputed reports touting the benefits of states subsidizing film production, arguing that most of the jobs created are part-time and that film incentives could be turned instead into tax cuts for the private sector, which he said would in turn lead to more economic growth.
With 35 states using some form of tax credits for films, competition for major studio productions remains fierce. This is in spite of what's been described as a "nationwide campaign" by Americans For Prosperity, a conservative political advocacy group supported by the billionaire Koch brothers, to weaken such incentives. Peggy Venable, the Texas policy director of Americans For Prosperity, has told the Texas Tribune that the film industry should not depend on state funds.
The group has had success in places like Florida, a state whose formerly healthy film industry, once reputed to be the third largest in the nation, is now either dying or something close to it.
However, Shaheen said films, commercials, and shows would continue to be produced in Texas without the incentives.
"Texas has so much to offer, we don't need some government program to promote it," he said, pointing to Whataburger commercials and to Dallas, the popular TV program that aired years before states began luring producers in with rebates, which began in Louisiana in 1992.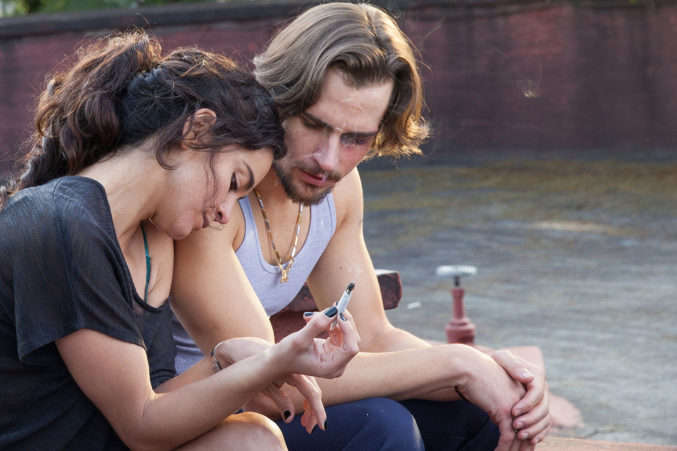 But after 2015 cuts slashed a $95 million two-year budget for production incentives to about $32 million, Texas is already falling far behind states that can offer filmmakers better deals, said Janis Burklund, director of the Dallas Film Commission.
"Texas is losing a lot of jobs because we can't compete," she said.
(There is also competition within the state. Austin is the heavyweight, but cities like San Antonio have invested in film incentives.)
While abolishing the program wouldn't kill the Dallas Film Commission, which is financed by the city, it would make it even more difficult to bring in the kind of big projects that enlarge Dallas' cultural profile, as well as its tax base, Burklund said.
Governments' return on investment for film and television productions comes to almost $5 generated for every $1 spent in incentives, she said. Television and film industry jobs created in the area remain steady as long as crews can count on consistent work, which is not a guarantee with the state "waffling" on the program.
If the big projects leave for states offering more generous funding, the economic benefits will follow. The jobs and workers, not often the Sean Penns and Matt Damons of the industry, will follow. Homegrown writers, directors, and actors may not be far behind.
Losing already meager incentives would do further harm to the fortunes of emerging local filmmakers, who should be able to rely on the infrastructure, crews, and other resources — "the talent" — brought about by larger productions, Burklund said.
Even before the most recent cuts, Dallas filmmaker David Lowery shot most of his 2013 feature Ain't Them Bodies Saints in Louisiana, known for its open-handed incentives. (And none of this is taking into account a provision that allows the Texas Film Commission to deny incentives to projects that portray "Texas or Texans in a negative fashion," as happened with Robert Rodriguez's Machete.) Lowery, it should be noted, is nevertheless doing just fine.
Regardless of the bills making their way toward this legislative session, which begins Jan. 10, the Dallas Film Commission will be looking ahead to the state budget appropriations process, and to drawing producers to town during the upcoming television pilot season, Burklund said. The USA show Queen of the South, over the objections of at least two City Councilmembers, will stick around and film its second season here.
Other lawmakers, and Gov. Greg Abbott, have expressed their support for the incentives program, while Texas filmmakers and audiences tired of seeing their home state portrayed by New Mexico and California can always call or write their district's elected officials.
Shaheen, for his part, made it known that he enjoys watching movies and television, despite his opposition to state subsidies for productions. He and his wife have lately been "binge-watching" Frasier.
One of his favorite shows, he said, is Friday Night Lights, the acclaimed high school football drama that received about $6.7 million in incentive funds for filming in Texas.
Get the FrontRow Newsletter
Get a front row seat to the best shows, arts, and things to do across North Texas. Never miss a beat.